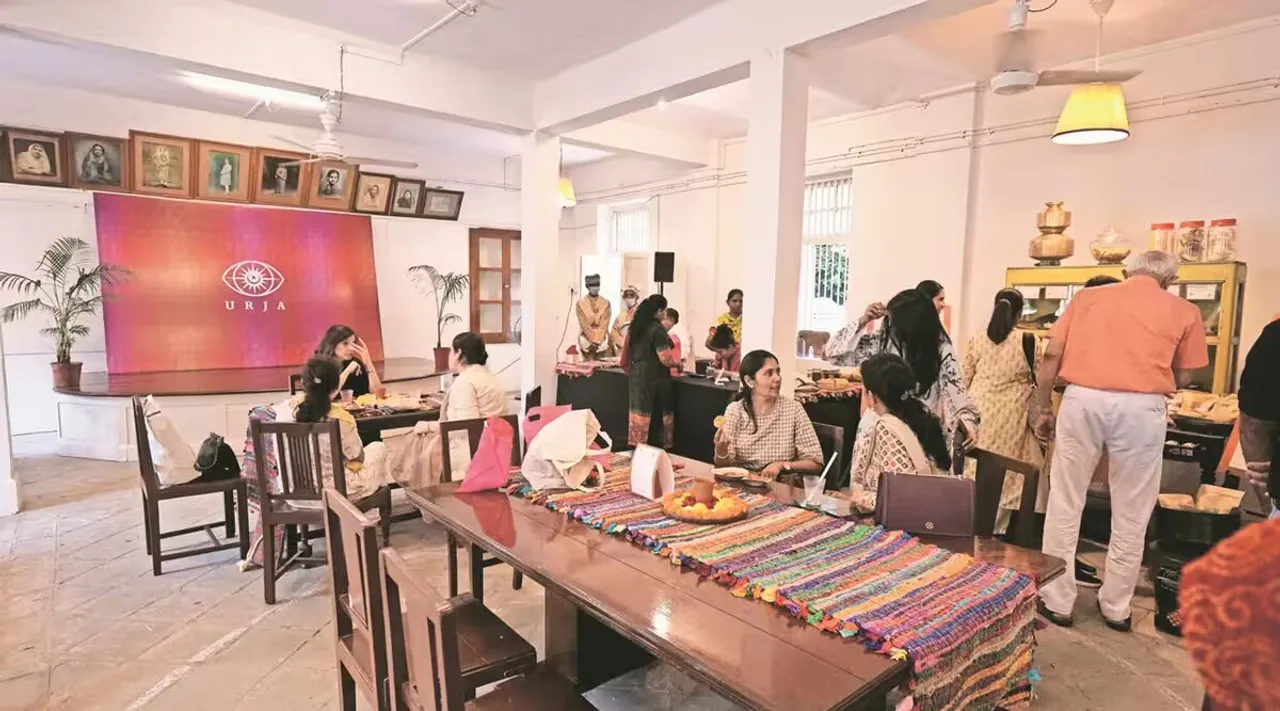 In a groundbreaking move towards inclusivity and empowerment, Gujarat has welcomed its first LGBTQIA+ Cafe, located within the premises of the Maharani Chimnabai Stree Udyogalay (MCSU) near the scenic Sursagar Lake in Vadodara. 
The Gajra Cafe, inaugurated on August 18, 2023, stands as a beacon of hope for the LGBTQIA+ community, promoting a sense of belonging and fostering economic opportunities.
This remarkable venture has garnered support from none other than the Vadodara royal family.
According to Dhariya Gajara, the cafe is set to be fully managed by members of the queer community, signifying a significant stride towards inclusion and representation. 
The Vadodra royal family's endorsement underscores their commitment to advancing LGBTQIA+ rights and opportunities in the region.
The Mission of Maharani Chimnabai Stree Udyogalay
The Maharani Chimnabai Stree Udyogalay (MCSU) has a storied history as one of India's earliest self-governing women's charitable organisations. 
Founded on the principle of female empowerment  through education and employment, MCSU continues to be a catalyst for progress. 
Meghal Shah, the CEO of MCSU, emphasised that the Gajra Cafe's inception serves two crucial purposes.
Firstly, it aims to provide livelihood opportunities and work experience for the queer community of Vadodara. Secondly, it champions an inclusive notion of gender, challenging traditional binary constructs of male and female identities. 
MCSU's commitment to social progress remains unwavering, extending its legacy of empowering women to the LGBTQIA+ community.
A Legacy of Empowerment
The Maharani Chimnabai Stree Udyogalay is a prestigious women's institution, initially envisioned by Maharani Chimnabai II. 
Her vision was to cultivate entrepreneurship among the women of the Baroda state, offering them a platform to explore their creativity, acquire vocational skills, and secure a livelihood.
They also provide beauty parlour, kathak, music, and tailoring classes.
Established in 1914 by the Royal Gaekwad family of Vadodara, this vocational training centre aimed to build an empowered and exclusive society.
Over the past three to four years, MCSU has extended its support to the queer community, actively participating in events such as pride marches. 
With the launch of the Gajra Cafe, an extension of its feminist roots, the organisation solidifies its commitment to providing a platform for creativity, vocational training, and economic opportunities for the LGBTQIA+ community.
Celebrating Gujarat's Culture and Cuisine
The Gajra Cafe is not just a symbol of inclusivity; it also serves as a hub for Gujarat's rich culinary heritage. 
With a primary focus on Gujarati and Maharashtrian cuisine, the cafe offers a delightful gastronomic experience that pays homage to the region's cultural diversity.
The opening of Gajra Cafe in  Vadodara represents a significant step forward in Gujarat's journey towards inclusivity and empowerment. 
It reaffirms the commitment of Maharani Chimnabai Stree Udyogalay to its founding principles while embracing a more diverse and equitable future for all its community members.
---
Suggested Reading: Hormone Therapy Improves Mental Health Of Trans Youth: Study
---