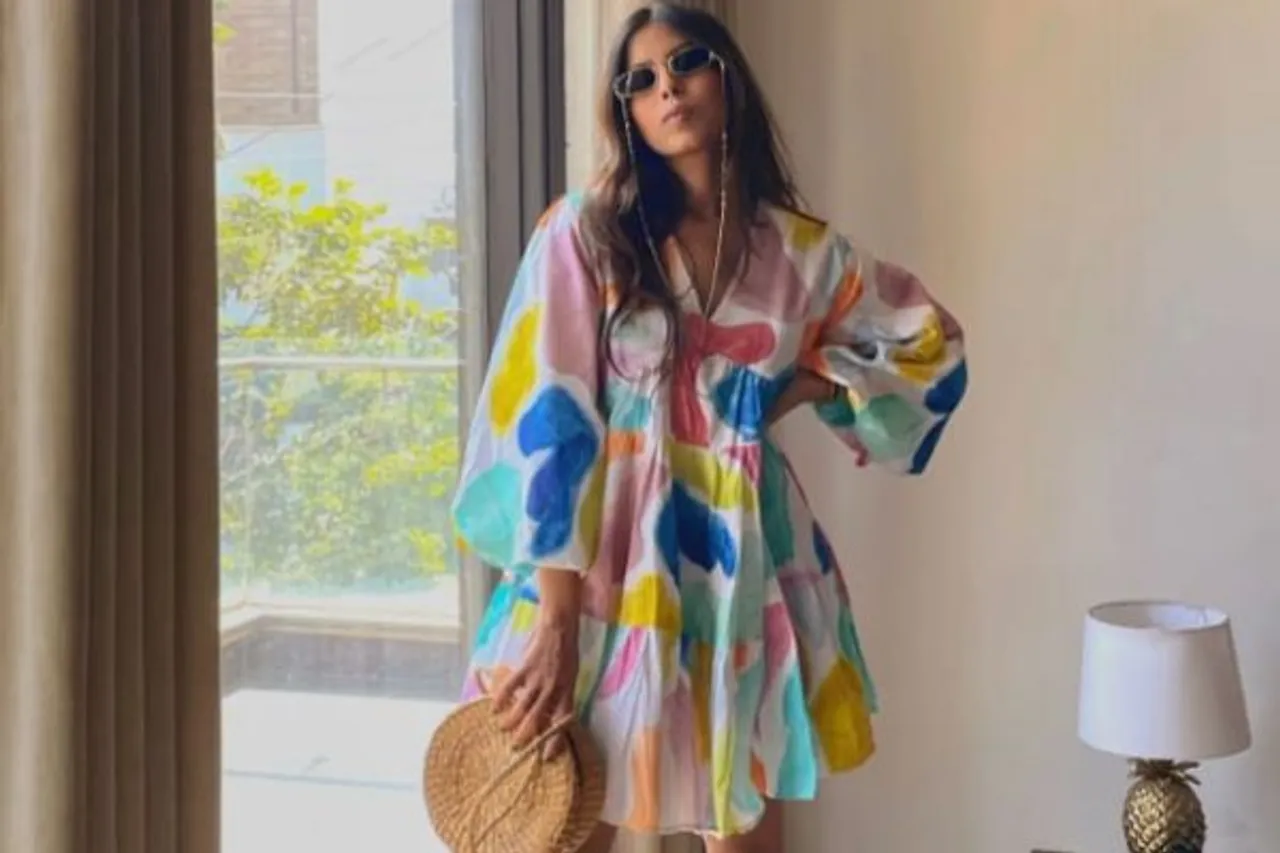 When everyone was thinking of pausing or shutting shop, fashion graduate and entrepreneur  Jhalak Mittal decided to set up her brand Happi Space. Mittal wanted to build a new language in fashion, and create a brand that breathes freshness.
27-year-old Mittal was working in the home department for a trend forecaster in New York City, the United States back in 2019. That's where she got interested in colours and patterns. Having researched there, Mittal saw she was able to add value to the product designs and dreamt of doing something back home in India.
COVID offered her that opportunity. When the pandemic happened, everything had shut down and she was unemployed for six months. She returned home and started working on Happi Space.
---
Suggested Reading: How Women Entrepreneurs Are Brewing India's Coffee Culture
---
"I thought what we need right now is essentially clothing or home products which are mood lifters. I used to paint a lot of abstract art and would love to see that on home textiles and clothing. I wanted to make clothes which are so comfortable for you to wear on a daily basis," Mittal says in an interview with SheThePeople.
"Everything is oversized, simple and wearable because for months we live in our sweatpants, oversized t-shirts or our basics and that became our everyday wear. I realised that I myself collect clothes that attract me but in the end, I wear the four basics that I love," says Mittal.
Her Journey
She completed her education at NIFT Delhi. There she studied textile and became inclined towards prints and graphics. She says, "If I go back to my own work, I see what I do right now is exactly what I was doing in college back then. At that time I did not realise that one day I will have a brand and the abstract art bit will become such a foundation. You are always the same person."
Having worked with home brands, Mittal first thought that's the route she would take. But while working with art and prints, she felt women's fashion was her first calling. Making loose and comfort clothing with a twist of modern fashion was not easy. She felt it was a risk, but one that was worth it.
Soon as she started work on Happi Space, now the question was how to start marketing. While social media seemed like a good step, she wondered how to get the models and photoshoots going. Mittal says she went to the terrace and put a background, asked her friend to model and took pictures on her iPhone.
She posted it on Instagram and kickstarted her brand. Those pictures were picked up and one influencer wrote back to her and wanted the product. It instantly picked up traffic and everybody started buying that dress.
Starting Out As A Trend Forecaster
Her early lessons in New York were valuable for Mittal. She learnt she was not cut out for a job. "Even when I was doing my job I always felt like I cannot work for people. I had strong ideas and my communications skills were strong and constantly felt that I was being suppressed. I always wanted to build a business entity, if not just a brand," she shares.
She went on to do her master's from one of the top fashion institutes in the world called Polimoda. She did a course in trend forecasting.
What is trend forecasting?
Picking trends and observations from culture and everything that is happening around you. With so many young people on social, forecasters are trying to understand what everybody is doing and wants.
Mittal shares with an example. "Like I am talking about my friend's cousin. She would post pictures and then delete them, so her picture was actually zero. Like the day she would post the picture, she would delete it the next day and it would be interesting. So we asked her the reason behind it and she said that our generation is being in the moment and the idea behind Instagram was to be instant and when the moment is gone, we want to delete it and not have a digital footprint. The forecast is not something that precedes culture or social media. It comes from there," she says.
So how is Mittal using trend forecasting for her work? She says it is a very important part of growing a brand is storytelling. "You cannot just have a product, everyone has one, it is how you tell your story that makes or breaks a brand. Forecasting really helps because you know what to research and when to research and how in-depth you need to go, "she says.
A Day In The Life Of An Entrepreneur
Merchandiser Catchup: It starts at 8 a.m. Mittal starts getting calls and then has a meeting with her merchandiser to discuss what orders need to be dispatched, amongst other updates.
Operations It Is: Then she sits down with my operations person and talks about the agenda and how many return orders the brand has and the sourcing that they are having.
Creative Dusk Hour: Her evenings are for the creative team, where a little bit of ideations with what designs to do next, what is happening, amongst other discussion takes place.
Reading List: "Social media and illustrations are a big part of our company. I take the day off at 7 or 8 pm and return to my shell, that is when I start doing my readings, thinking and making a to-do list," Mittal said.
Entrepreneurship is all-encompassing
Right now, she is the stock manager, order manager and returns manager. While on some days she has to take minutes out of her packed schedules to deal with the frivolous questions on whether her business venture is a "pass time."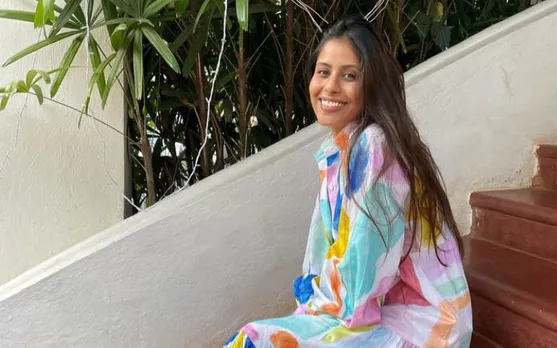 "We as women are always treated like acha tum jo business kar rahe ho woh toh pass time hai," she says. Initially, her family treated it the same way initially and they were like this is your pastime.
Mittal wanted to break out of that stereotype. "I want to bring food to the table on my own and be completely independent," she adds.
Styling Across Ages
Her customer base is from college students to people who are in their 40s and the product's cost ranges from Rs 3000 to Rs 10,000. Mittal said that they intentionally keep their shapes simple so that they can cut their cost and they are also able to dress every person.
"When my brand grows, I plan to reduce my prices so that I can cater to more and more people," says Mittal.
For her, she is competing with Zara in terms of prices. "We don't have access, we don't waste, we do size-inclusive products and we do not charge for customisation. We want to be people's brand and something that they want to come back to," Mittal adds.
I have always been social media-shy but now look at me hiding behind my brand and expressing myself- Jhalak Mittal Founder Of Happi Space. 
Talking about the women-led brands which she admires, Mittal said that she loves the journey of the brand called Olio Jewellery by Aashna and Sneha. "I really admire their overall fashion. They started five-six years ago. They have clothing brands too. One thing I really loved about them was they never backed down, they always got up and tried to do it again," she says while mentioning the name of another brand called Jodi.
Mittal says, "The thing I love about women entrepreneurs is that there are these bunch of girls who never give up. This power to be okay with your failures and kind of learn from them."
Losing Money to Making 50x Growth
Mittal started off with Rs 50 thousand and herself as the 'entire' team. She has gone from one to seven people now.
During the beginning of her business, she even put out an order for manufacturing but the factory closed down and she lost money. Despite the stumbles, she decided to pick up the pace and go on a full jugaad mode by doing outsourcing the production at the beginning to reduce the number of investments and thus avoided putting risk on her own unit. "Now the same unit I had outsourced from, produces and manufactures only for the Happi Space," says Mittal, proudly.
"One of the biggest failures of a startup can be not hiring people at the right time," she adds.