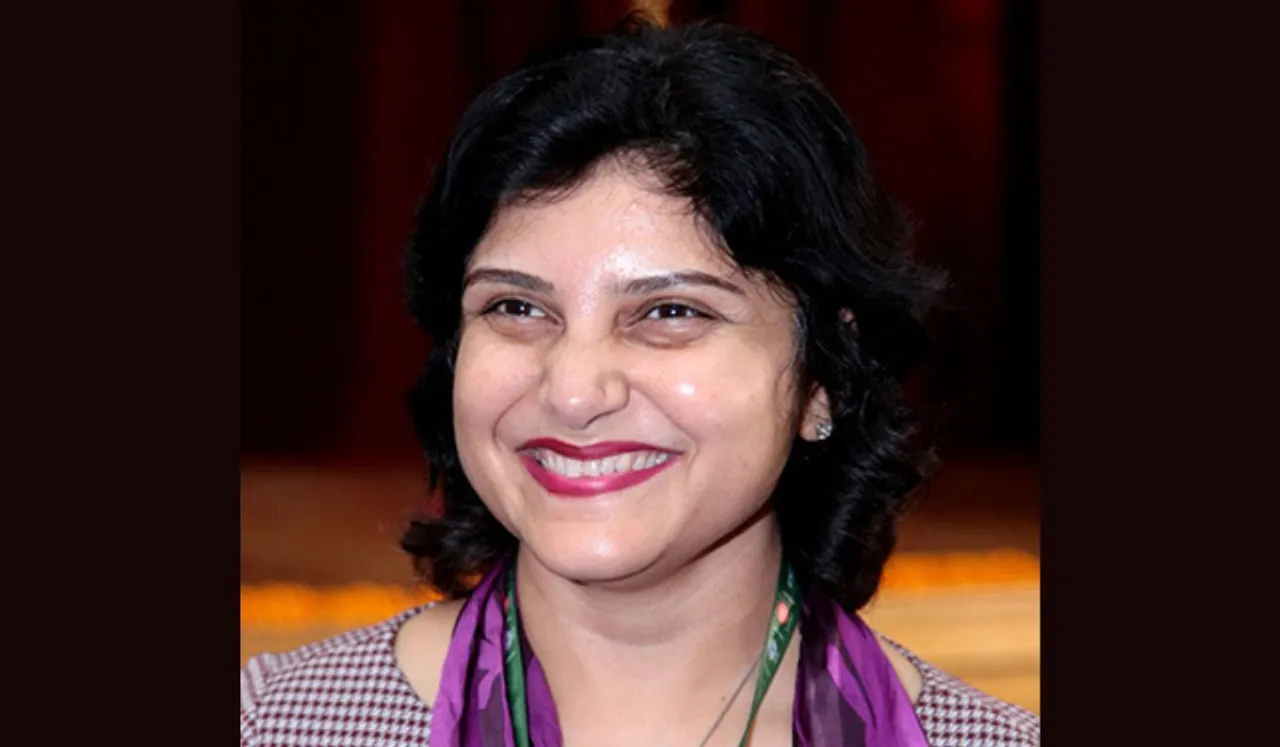 Shipra Mishra is a CEO & MD, CKIC-DRIIV (Initiative of the office of Principal Scientific Advisor to the Government of India) Science and Technology (S&T) Cluster. For her STEM came naturally. Currently, she is working on government projects to mitigate environmental issues, about which she spoke in details with SheThePeople. Mishra spoke about various initiatives on which she is working and how it will impact society in general.
Shipra Mishra's Interview
1. How did you develop an interest in the field of STEM?
As often happens with good students in our country, especially in non-metro cities where academic subjects offer limited choice, there is a parental/societal/school/peer group expectation of choosing engineering or medicine for the bachelor's degree. So I landed up at IIT Kanpur as a natural consequence. And since management studies is the 'logical' next step for most IITians, I did my MBA from ISB Hyderabad.
2. Please tell us more about project SAMEER and how it plans to bring shifts in issues that are alarming now more than ever.
Environmental problems are pressing and need immediate attention. Taking the issue of air pollution alone, it has been reported in a study done by Lancet that 1 in 8 deaths in India are linked to air pollution. Neither can it be tackled without the use of technology and a scientific approach. Switching to greener sources such as renewable energy from fossil fuels is one of the solutions.
DRIIV, being an initiative of the Principal Scientific Adviser (PSA) to the Govt. of India (GoI) pilots project SAMEER (Solutions for Air Pollution Mitigation through Engagement, Engineering and Research) serve to create a framework to bring together all stakeholders (industry/academia/government bodies/startups) for a common understanding of the problem and commitment for solving it. This is the first of its kind 'sandboxing' approach. For this, we are working in Delhi NCR with Gurugram Metropolitan Development Authority (GMDA) and Delhi Pollution Control Committee (DPCC). There are 3 prongs to project SAMEER – a) community engagement, b) S&T intervention and c) industry/government roundtables.
This pilot is unique in its construct as it not only offers a scientific insight to policy makers into the problem and solutions, but also provides a platform to startups and MSMEs to test their products in rigorous, real-life environment and also access govt./public bodies, which otherwise is not easy, to say the least.
3. With a population so huge, what were the challenges the team currently faces while implementing plans for the project?
As I mentioned earlier, the impact will come from controlling pollution at source, which in turn will be driven by policy interventions based on scientific evidence and mass scale technology adoption – E.g. switch to renewable energy, sound waste management practices, improving green cover etc.
This requires a lot of coordination across multiple constituencies of stakeholders. Unfortunately, we are used to working in silos, with minimal interaction amongst stakeholders, if at all, be it between various publics bodies, or public bodies and scientific community or scientific community and startups or startups and ULBs.
4. How do you think all stakeholders in society can come together and prioritise issues like Pollution more effectively on the ground?
Firstly, commitment to environment protection is something that should come from within. Forget philanthropy or concern for the future generation; even if one takes a very selfish view, adverse impact of pollution on health, wellbeing and longevity is well documented. There have been several studies on the impact of pollution on pregnant women and foetuses. Leachates and gases from landfills entering our bodies through air and water have been demonstrated to be carcinogenic. These are only some of the health impacts that I have quoted. Drop in IQ levels, obesity, strokes and many more diseases have been linked to pollution. However, since top-down approach works in our country, DRIIV is also working with policy makers and think tanks at highest levels, as part of various National Missions, to ensure a scientific approach towards pollution control and adoption of technology solutions at scale.
5. From when you started your career to now, with almost two decades of experience, what would you say has had the most impact on your growth as a leader?
Leadership comes from a sense of purpose, inclusion and the desire to give back to the society before its time to go. With two decades of experience internationally, I had the opportunity to work with many leaders, not only from Fortune 500 businesses but also diplomatic and regulatory backgrounds. Inherently, everyone wants to grow and achieve their potential. No one wakes up in the morning thinking that today I'll do a terrible job. It is primarily the work environment that drains away natural motivational levels. It is the job of the leader to create a conducive environment where people willingly push their boundaries and achieve feats which they did not think were possible.
6. You've successfully donned many hats across organisations. What drives you when it comes to empowering yourself in evolving roles?
Self-development has always been high priority for me. In all the roles that I have taken on so far, there has been a certain pattern. The initial phase has been driven by curiosity. I have never rushed into deliverables. I've always taken the time to understand the context and get a clear understanding of the business, the vision of the top management, the stakeholders, what is working well and what is not. This 'outsider' perspective and deep understanding provides me with precious insights into strategic actions that should be taken to achieve unprecedented outcomes. Of course, managing stakeholder relationships effectively and flexibly adapting management/leadership style to suit the context are key to achieving the desired outcomes. This sense of making a lasting impact is what drives me to take on new challenges.
7. How do you plan to digitally revolutionise the growth of S&T in the country through DRIIV's initiatives?
DRIIV is not only about 'digital' revolution but also about technological advancement through scientific breakthroughs. It has consciously chosen to work on National Missions, aligned with UNSDGs, for environmental and societal relevance. National Green Hydrogen Mission and Solid Waste Management are two such examples where DRIIV will be playing a crucial role in steering the right policy interventions. We work with researchers across our member base of all premiere institutions (IITs, AIIMS, CSIR labs etc.) on frontier technologies. We are also working on attracting private capital to fund these innovations. Our overarching aim is to create a thriving ecosystem, where industry-academia-government bodies work seamlessly and contribute to India's journey towards 'Atmanirbhar Bharat'.
8. We need to change the typical stereotype that a space engineer or someone who works in tech and STEM is usually male and nerdy. To inspire change, we need to have more conversations and write stories about women in science. What do you suggest countries or education systems can adopt when it comes to inspiring women in STEM?
Whilst STEM does have a disproportionate under representation of women, I think we need to improve the support system that women in our country have in general. The biggest challenge that professional women face is the lack of a reliable child care facility. For women living in nuclear families, child care in early years is the biggest reason for a prolonged career break. Once the woman is ready to return to work, there aren't enough institutional mechanisms to support such returning professionals. Years of career break not only damages the confidence but also significantly reduces the number of suitable opportunities matching her skill set. Furthermore, dearth of women leaders at senior levels, implies that women continue to face a non-conducive environment at work, be it in research or management. Career advancement requires constant networking and effective stakeholder management. In a male dominated system, these are very challenging hurdles for women. I think that if these macro issues are addressed, there will be more success stories about women in STEM, catalysing a positive feedback loop of more girls taking up science for higher studies.
9. As a leader and mentor in business and tech, how do you suggest the Indian market can empower more women in leadership positions?
Globally, businesses have pledged for more gender equality in boardrooms. Results have also shown that companies that have a gender balanced leadership, are more profitable. Indian companies should also make such commitments and consciously make targets for including a certain percentage of women in leadership positions. These guiding targets will automatically result in the required support system and conducive environment necessary for maintaining a broad enough talent pool of women at mid-management level e.g. childcare facilities, structured programmes for returning professionals, women centric networking events etc. Secondly, media should also play a conscious and active role in bringing out success stories from STEM. Finally, empowerment is not something that is for someone else to grant you. True empowerment is recognising your own strengths and tapping into your internal power to chase your dreams.
10. What advice would you give women on their path to leadership as you?
First and foremost, believe that you can – nothing is more potent than will power and self-belief. Second, create the support system that is needed to allow you the flexibility to contribute to your work effectively. Last but not least, constantly strive for personal development, guiding and taking care of the people you are responsible for and seeking help and mentorship from people who are ahead of you in the journey.
---
Suggested Reading-