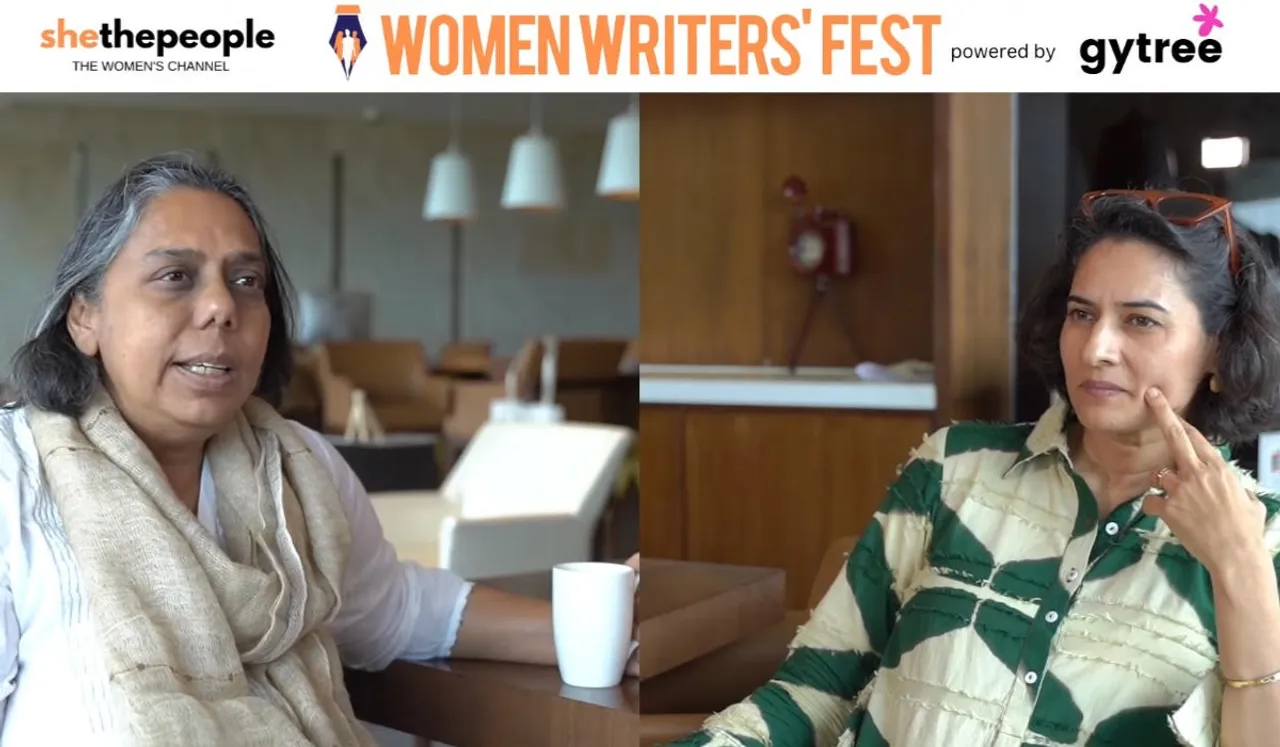 Journalist and activist Ruchira Gupta has extensively worked for women's rights and issues surrounding minorities throughout her career. Gupta, who is also the founder of
Apne Aap, an NGO dedicated to the cause of eradicating sex trafficking and fighting for women's rights, is now out with her book I Kick And I Fly. 
Talking about the gruesome reality of young women being trapped in prostitution, Ruchira Gupta discusses with SheThePeople, at the latest edition of Women Writers Fest, how fighting against organised crime and patriarchy can significantly amount to the eradication of sex trafficking. 
Ruchira Gupta On Her Battle Against Sex Trafficking 
Gupta looked back at her work for the cause. "I have been working all my life against sex trafficking and I keep hearing answers phrases like, 'men will be men', 'prostitution is as old as the hills', 'if a poor woman earns some money from prostitution what's the harm?' But I know it's not true."
Elaborating on her work with her NGO Apne Aap in the red light district of India, Gupta recounted her meeting girls who has been a victim of prostitution. She said, 'There are physical and mental health consequences of repeated body evasion. Prostitution can be successfully curbed if we challenge organised crime and patriarchy. The girls who were put through school actually succeeded in finishing school, going to college, and now have stable lives as chefs, managers, nurses, lawyers, teachers and police officers. I wanted to challenge the inevitability of prostitution by sharing this true story.'
When asked about as to why Gupta's target audience is young women, the novelist said, "The characters my lead interacts with are young people. Her brother, 15, is just a year older than her; her classmate, 14, who bullies her; her friend, Rosie goes missing. The reason why the whole story revolves around them is that of 49 million human trafficking victims worldwide, 70% are young females, between the ages of 9 and 30. I wanted our young generation to empathise with their counterparts."
I also wanted to break the silence about issues of body shaming, bullying, and sexual abuse among the youth. When a child reads the book, they will understand it's the system that's crazy, not them. I also wanted to inspire young people to fight back and stand up to injustice. It triggers a conversation between adults and young people. The book is a fast-paced, social justice adventure.
The Alarming Data That Speaks For Itself
Sharing the data of the number of girls and women rescued, she articulated, "I've had 20,000 women exit systems of prostitution. But this language is difficult to explain. On the other hand, if I say I've put thousands of girls through school and college."
Explaining how her novel will bring change in this narrative, Gupta shared, "A story which has the feelings and emotions of a young girl and a community as they go through all this, I am sure it will affect people's understanding. Great literature is based on truth and hope. In my story, the girl does not end up trafficked. She ends up triumphant as a born veteran."
---
Suggested Reading: Ruchira Gupta's Book Battles Stereotypes, Objectification Of Women