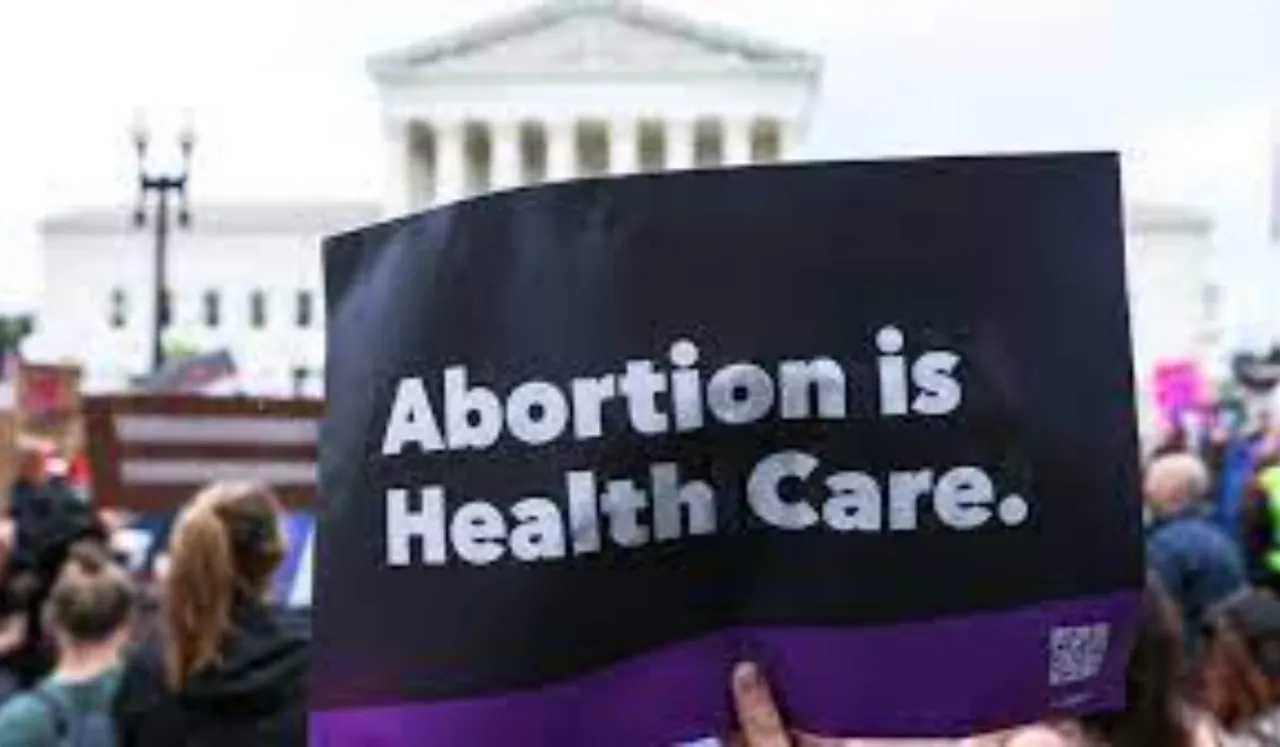 After a long-drawn trial, the Supreme Court of the United States on Friday, June 24 announced their verdict on the abortion ban. In a shocking turn of events, the Court overturned the landmark 1973 Roe v Wade judgement which ensured every woman in America had a constitutional right to abortion.
The controversial verdict has now vested power with individual states to set their own abortion laws without concern of violating the Roe judgement which allowed abortions to be carried out during the first two trimesters of pregnancy. Nearly, half the states of America are expected to outlaw or constrict access to abortion.
Reportedly, Justice Samuel Alito, along with four other conservative judges, overturned the Roe V Wade judgement and also tossed the 1992 apex court decision upholding the abortion rights in the case titled Planned Parenthood v Casey.
The cost of getting an abortion in America where healthcare is exorbitantly priced is going to be difficult for women. This could also limit access of BIPOC ( Black, Indigenous, and people of colour) women, or women from low-income families to safer abortions and pose a great risk.
---
Suggested Reading: A Setback To Feminism: The International Impact Of Overruling Roe V Wade
---
Roe V Wade Reversal And Implications Of Verdict
SheThePeople spoke to lawyers and scholars to understand the impact of the reversal of this verdict and what will it mean for women around the world.
Madhulika Khanna, an economist and researcher in gender studies, while addressing queries about the verdict said, "The reversal of Roe vs Wade has laid it bare that the fundamental freedoms that women have fought hard to earn can still be reversed in a quick second. Agency over one's body is the most basic right that women in many states in the US have been deprived of. While this judgment has forced me to acknowledge my privilege that the impact is minimal for me, it is disconcerting that many others might have to go through a lot of mental, physical, and financial anguish just because of the accident of their birth."
What does this Abortion ban mean?
Lubaina Plumber, a human rights lawyer, who at the moment is in the United States, explained that the 1973 verdict gave women the choice to choose whether they wanted to carry a pregnancy or not. With the reversal, the power has now been vested within states. She said, "Most of the world looks at America as the liberal country; when such a verdict is passed in a country as such, you kind of pull back. You regress. It is concerning that so many decisions are being made concerning women's issues to further their political agenda. I also think religion has a role to play, in laws like this."
She added that regardless of reversal, the abortions "will still happen" and it won't be safe, it won't be cheap or have proper healthcare. "When the state does not protect you, the safety is reduced," she speaks.
While speaking about the implications this verdict may have on women worldwide, especially its influence on Indian women, Plumber explained Indian laws in regards to birthing, abortion and maternity leave. She, however, pointed out that the concerns of the Indian healthcare system are different from that of America.
"We have some laws that are interesting with regards to abortion, birthing rights and maternity leave. The laws are pretty good. However, one part of India is governed by law and others do whatever they wish. I don't think it bears any difference," she said.
"India is also a melting pot of different types of people and concerns which is why we need to work towards creating safe and accessible healthcare. We don't work on a system of insurance, our public healthcare system is fairly accessible. Our concerns are based on more safety and accessibility," she added.
Answering queries about the fear of the data privacy breach by period tracking apps, and that data is being used against women in criminal cases in states where abortion is banned, she observed, "There are restrictions in court as to what is admissible and not admissible. We will only know when cases as such come forth."
---
Suggested Reading: Roe V Wade: Why Men Need To Back Women On Abortion Rights