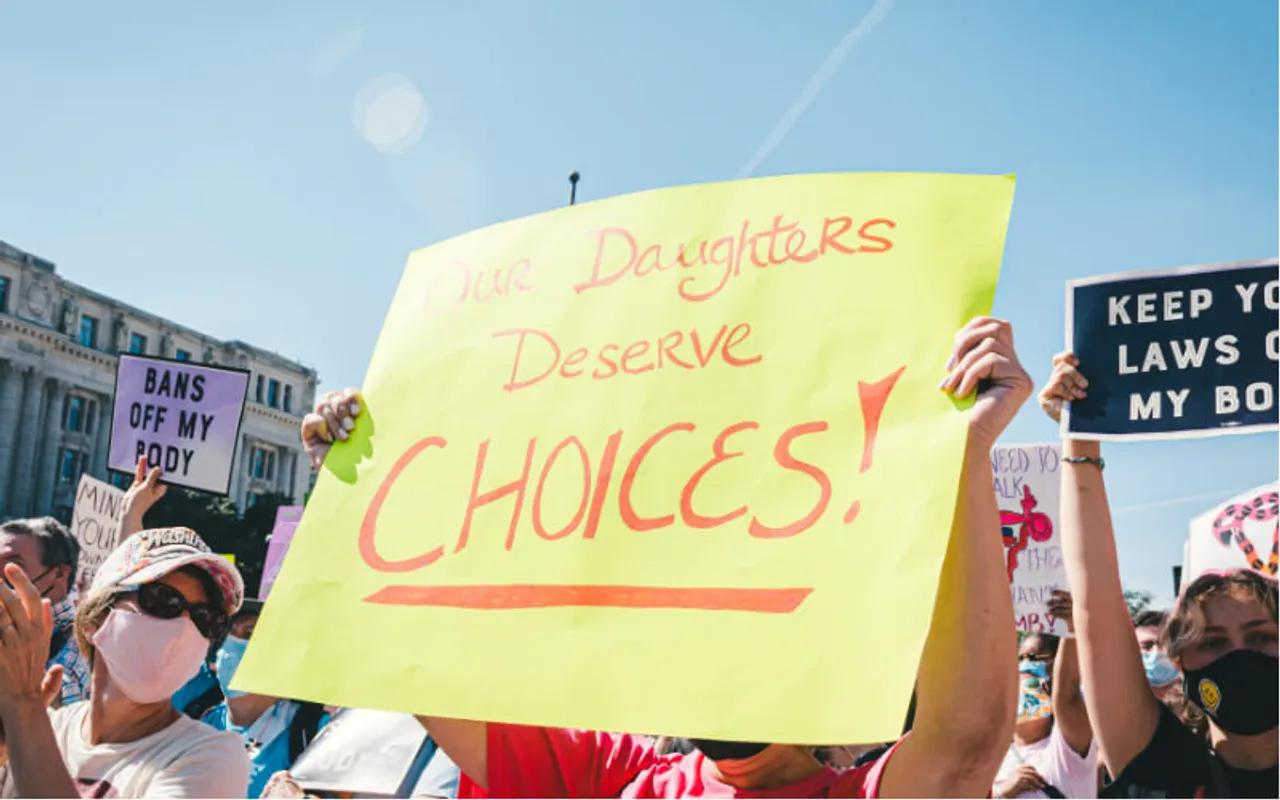 As a young feminist living in a post-pandemic world, there are many topics which I defend deeply. Women's safety, vaccines for all and basic access to human rights for all genders to mention a few. However, today I am in complete shock at the United States Supreme Court's decision to overrule Roe V Wade, which guaranteed constitutional rights to safe abortions for all women in the country. The reason for my disbelief is not only because I thought that we as humanity were past the point of understanding that only women can rule their bodies, but rather what this decision means politically to the US and the world.
I was born and raised in Brazil, a country that is in its majority Catholic and has never even considered legalising abortions. At the same time, as many other Latin American countries, Brazil has looked up to the United States as a role model, and Roe V Wade certainly opened more space for conversation about abortion rights, and the danger of unsafe abortions. The illegalisation of abortion not only prevents millions of women to do it safely but also masks the real data on the topic. According to RESS (Brazilian Public Health Magazine), between 2008 and 2018 over two million women were hospitalised due to unsafe abortion procedures. Besides being grossly underreported, this data shows that banning abortions only bans access to safe procedures, as women will continue to get them and suffer preventable consequences.
---
Suggested Reading: US Supreme Court Strikes Down Abortion Rights; Overrules Roe V Wade Verdict
---
Overruling Roe V Wade takes away access to safe abortions
The overrule of Roe V Wade feels like one more attempt of a white heteronormative patriarchal government to control women's lives, especially women of color like myself. After today's events, I talked to some people about it, and some of them asked me "what about democratic states? People could still get abortions there". This is where the concept of intersectionality, coined by Kimberlé Crenshaw becomes indispensable. Intersectionality allows people to look at issues from the perspective of the oppressed populations. This helps us in understanding how Roe V Wade will affect black, indigenous and latino women disproportionately. Getting an abortion is much more than just an extremely physical and emotional painful procedure. It is about having to pay for travel, food and accommodation fares, and unfortunately, due to several inequalities, only a select few will be able to afford this.
Roe V Wade, passed in 1973, meant much more than being able to get safe abortions, it meant being free to choose what to do with your body, and it was a huge step in the feminist agenda. It gave young feminists like myself, who were born almost 26 years after it was passed, the space to grow up owning my opinion about my body, and feeling fearless about my choices. Its overruling generates a feeling of unsafety to be myself, and makes me wonder what rights women will lose next. It makes me think of all feminists, the ones that came before me, and the ones that will come after me, and what type of future I am going to leave them.
Camila Gomide is the Program and Outreach Officer at Red Dot Foundation Global, a non profit that works on gender equality, safety and justice. Views expressed are the author's own.
---