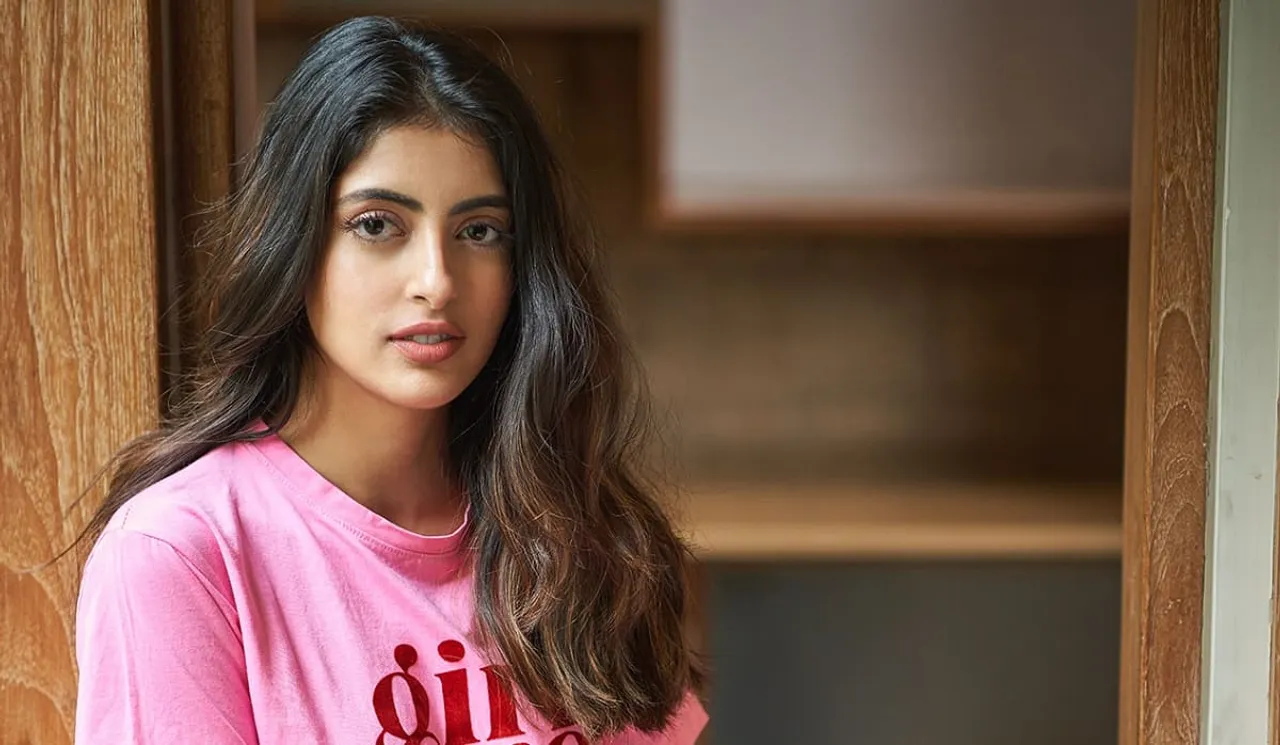 Navya Naveli Nanda is different from her contemporaries, not because she treads independent of her Bollywood lineage, but for her constant strive to drive social change. As the founder of Project Naveli, she drives socially conscious initiatives to fight the issue of gender inequality in India. She is also the co-founder of Aara Health, a women-centric health tech company.
She also launched a podcast last year where she was joined by her mother Sweta Bachchan and grandmother, actor Jaya Bachchan, as they spoke about issues like love, financial independence and women's health.
In her latest stint, Navya collaborated with the Indian's favourite comic, Tinkle. Bringing back the nostalgia of Shikari Shambu and Suppandi and other characters, she, along with team Tinkle, seeks to present stories laced with themes of gender equality, mental health, and education at the core.
Navya, in an exclusive interview with SheThePeople, shares how Tinkle comics are an interesting medium to drive the conversation.

"Reading has always been a big factor for me, as I have grown up reading comics, especially Tinkle. I think it is an interesting medium because we generally don't see or read about certain issues in comic books. Through this collaboration, we have covered four things – legal awareness, entrepreneurship, mental health and education. It is also different for we did not grow up reading comics that addressed these issues, especially in comparison to today's youth who are growing up in a very different environment, they are very aware and conscious about things like mental health, they have a lot more opinions and ideas, so I think our initiative is just widening the scope," she adds.
Navya admits not being preachy and maintaining a 'fun approach' while penning the book. Under the expertise and support of Tinkle's editorial and marketing team, they worked on the existing Tinkle characters since they're iconic, but also played around the narratives to add a twist around the selected themes. 
It is not easy to be young and vocal in our society, but Navya admits not having such conversations distract her. She admits facing prejudices for being an advocate for social change, with many wondering 'if she's too young to talk about such stuff.' 
"I think probably every young person who is of my age and who's set out to do something, stands up for issues has probably heard that before, that you are too young or don't have enough experience to be doing things that you are doing. A lot of people think I am too young to be talking about these issues because we work on some serious causes like domestic violence and many people think that I don't have the experience to be talking about these things or working in this field. I keep telling myself that a large percentage of this country's population is of my age or around my age. We are in the majority and it is young people who are responsible for building what the next 20-30 years of this country will look like." 
"If we don't make an active effort to be a part of building that future then we are doing a big disservice to ourselves and to the generation that's going to come afterwards. I believe your work speaks for itself and that's what I try to do."
'Women Should Be Aware Of Their Legal Rights'
Navya actively participates in conversations around women's rights through Project Naveli and wants to actively amplify women's rights. With General Elections next year, Navya says we must make an effort to make women aware of their citizen and voting rights.

"I think in general women should be aware, not just with Elections, but they should be aware of their entire legal rights. We run a program around Nyaari which focuses on education around legal rights so we cover everything around property and domestic rights. I think women should be knowledgeable and not just for themselves but for the entire family."
'
India is having their youth moment'
India is fresh off its moon mission, with many women scientists at the forefront. We also made a mark at the World Athletics Championships and are excelling in many other industries. Navya is highly optimistic about India's youth and their potential but also believes there's a lot of responsibility at stake too.
"I think there's so much happening and it's a great time to be a young person in India. However, as young Indians, we must now take responsibility for pushing more on this growth and all carry the legacy of changemakers before us. I believe in young India and I know we have some incredible minds and some amazing ideas, and I am grateful and lucky to be a part of this India. I am sure five years down the line we will be having a conversation about how young India has furthered the achievements and greatness that are happening today."
'Taking everything with a pinch of salt'
Navya is different from her contemporaries, and the major factor that sets her apart is that she has never shied away from accepting her privilege. When I ask her about how deals with the societal pressure, she confesses to 'taking everything with a pinch of salt.'   
"I think it is part of life, sometimes what you want to happen vs what really happens doesn't always match up; at least for me I am very grateful for the things that I have been given in life and I take everything with a pinch of salt. If it happens then I will give in my 100 per cent and if it doesn't I will keep trying and keep going, I don't get saddened by it, disappointed yes but not demotivated..it just makes me more focused and it tells me you have to do a lot more, keep going." 
---
Suggested Reading: How Content Creator Srishti Garg Taps Into Gen Z's Perspective