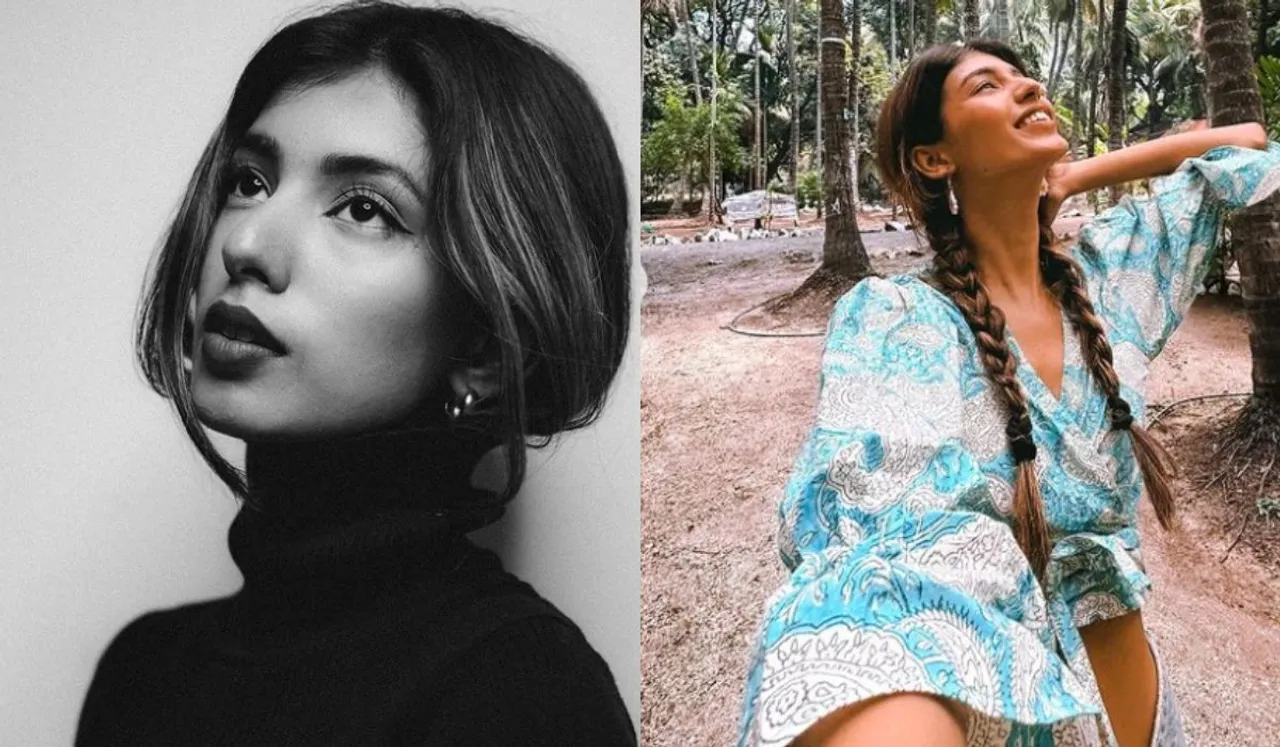 Mansi Ugale is making waves on social media with her stunning self-portrait photos and videos. She's also known for creating beautiful content about fashion, beauty, and lifestyle. What makes her stand out is that she's thriving in photography, a field that has long been dominated by men. She's breaking barriers and showing that talent and creativity don't depend on gender.
In a conversation with SheThePeople, influencer Ugale delved into her creative journey, discussing her inspiration for self-portrait photography and content creation, and navigating challenges in the digital landscape.
Inspiration for Pursuing Self-Portrait Photography and Content Creation
Ugale shared what inspired her to pursue a career in self-portrait photography and content creation, particularly in the realms of fashion, beauty, and lifestyle. She said, "I wanted to experiment with my creativity and limits. Personal growth and creative development often come from pushing one's boundaries, stepping out of their comfort zone, and embracing new challenges. Every time I have done one thing, I want to challenge myself to do something more and push my creative boundaries." She highlighted, "With content creation and photography, there is always room to experiment, hence why I was drawn to this path."
Personal growth and creative development often come from pushing one's boundaries, stepping out of their comfort zone, and embracing new challenges.
Navigating Challenges in the Digital Landscape
As a woman navigating the dynamic realm of social media and content creation, her journey has certainly been marked by unique challenges. She explained, "In this digital landscape, I've encountered challenges that range from gender bias to stereotypes. Some tech product brands, especially in the realms of cameras and lighting equipment, haven't always been as open to collaborating with female creators. This, at times, can be disheartening. However, it has also ignited my determination to challenge these preconceptions and demonstrate the limitless potential of female content creators."
She added, "These experiences have not only fueled my resolve to break barriers but have also shown me that the path to empowerment involves carving out a space where one's creativity, talent, and dedication can shine, regardless of gender. It's a journey of resilience, growth, and continuous empowerment, and I'm proud to be part of it."
'It's a journey of resilience, growth, and continuous empowerment"
Prioritising Self-Care and Mental Well-Being
Further in the conversation, when we asked Ugale how, in today's fast-paced digital age, self-care and mental well-being are critical considerations, especially for women, she shared how her journey in prioritising self-care is a work in progress. She explained, "While I haven't perfected it yet, I've come to understand that it's crucial to incorporate intentional breaks and maintain a sustainable pace in daily life. Striking this balance allows me to bring my best self to both my creative pursuits and personal life."
She even shared advice for her fans: "My advice to others is simple: don't carry guilt for taking time for self-care. It's not a luxury, but a necessity. Embracing self-care is an investment in mental and emotional well-being, which, in turn, enhances productivity, creativity, and overall life quality."
Achieving balance and making self-care a priority is a powerful act of self-compassion that empowers individuals to thrive in all aspects of their lives.
Empowering Women and Combating Body Shaming
Ugale is known for promoting self-confidence and positivity on social media. She shared how, when it comes to women with thin bodies, they often navigate a unique set of societal pressures and unwarranted comments solely based on their physical appearance.
"In both my personal and professional spheres, I've frequently encountered unsolicited advice, which ranges from comments like "You should eat more" to "You should work out" and even contradictions like "Why are you working out?" These comments are unfortunately a common part of my experience, and I'm well aware that I'm not alone in facing them. In fact, during a recent meet and greet, I had the opportunity to connect with many girls who shared similar experiences of being body-shamed. It's disheartening to witness how these comments can affect individuals, regardless of their body type," shared Ugale.
We asked Ugale how she thinks we can collectively combat body shaming and promote a more inclusive and accepting society for all body types. She answered, "I have always openly talked about my experiences with skinny shaming on social media. In some way, that's helped others realise they are not alone and encouraged them to share their experiences too.
It is important that we talk about body shaming and educate people about the impact of their words on others.
---
Suggested Reading: How Content Creator Srishti Garg Taps Into Gen Z's Perspective