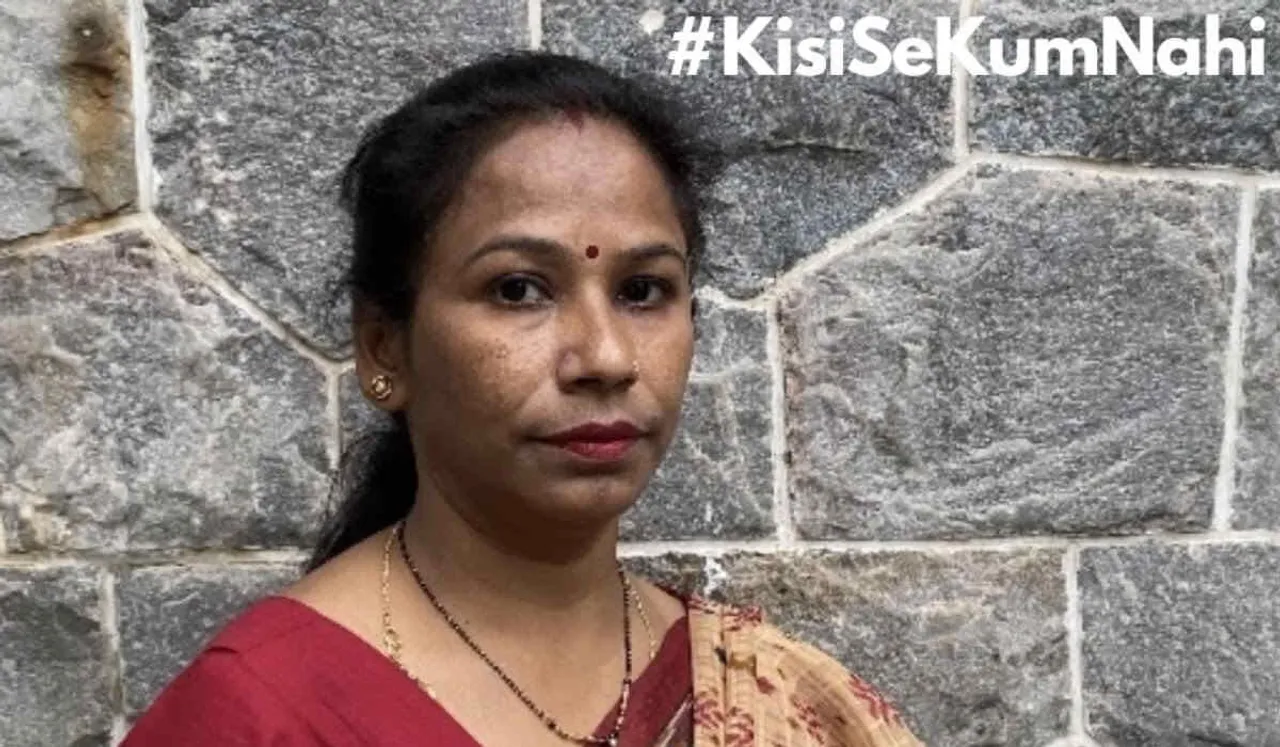 Among the many interesting conversations, I had at the India Commemoration Of International Women's Day 2023 at the UN Women India Country office, a talk with Delhi-based Vandana was super intriguing. 
Vandana speaks for a lot of women when she says that, sometimes, women tend to hide behind the men in their lives and hide their own identity despite being fully capable. As someone, who started her business selling handmade, handcrafted products from her home, Vandana herself stayed away from the limelight for several years.  
She proudly talks to SheThePeople about her business, how she is a learner for life, and discusses why it's integral for women to own their narratives and not limit themselves to the standards society sets for them. 
Grassroots Entrepreneurs: Vandana's journey
How better use of digital mediums enhanced her business 
Vandana started her small business by finding out what people in her community wanted and tapped into that. She studied the market carefully, assessed where she fit in and used her communication skills to expand her business of selling different kinds of general products whether it was household equipment or beauty products or crafts-works. 
What worked in her favour was the boom of digitalisation. She adds, "Earlier, I used to purchase products from the market and sell them. With digital mediums available at the tap of a finger, I started learning how to design my own products. This not just expanded my business but also added exclusivity to it."
Not just for ">social media selling or learning new designs, Vandana also uses digital applications for business payments and it helps her organise her work better. 
How being the sole owner of a business boosts her confidence 
Vandana says women can be supporters to the men in their lives but unless they have their own identities, they cannot be showrunners, and that's why it was important for her to break that chain in her family. "I started taking my own decisions when I started my own work, that feeling of calling the shots on my own and taking accountability as well helps me dream more."
Why women must come forward and own their narratives
Vandana tells us that she comes from that part of the country where women are often taught to put their dreams on hold. As someone who didn't abide by the set standard of society, she believes women must push harder to come off the shells they were either compelled into or they themselves have limited themselves to. 
"If you ask women in my community what they do, they say, 'nothing'. That's not true, they do s many small tasks that are equally important but they are made to believe that their work doesn't matter. That's also one area where we must work and make women understand that whatever they do, however little, it all matters."
"Most of us have this systemic habit of hiding out identities and successes. We tend to stand behind the men in our lives. It's time we come forward and stand next to them and avail opportunities that were deprived of because of our gender."
This story is part of the #KisiSeKumNahi series. UN Women India and SheThePeopleTV come together to celebrate women's leadership with #KisiSeKumNahi, tales of women's empowerment.
---
Suggested reading: Stories From Grassroots: From Cooking House To House To Running Her Own Tailoring Shop