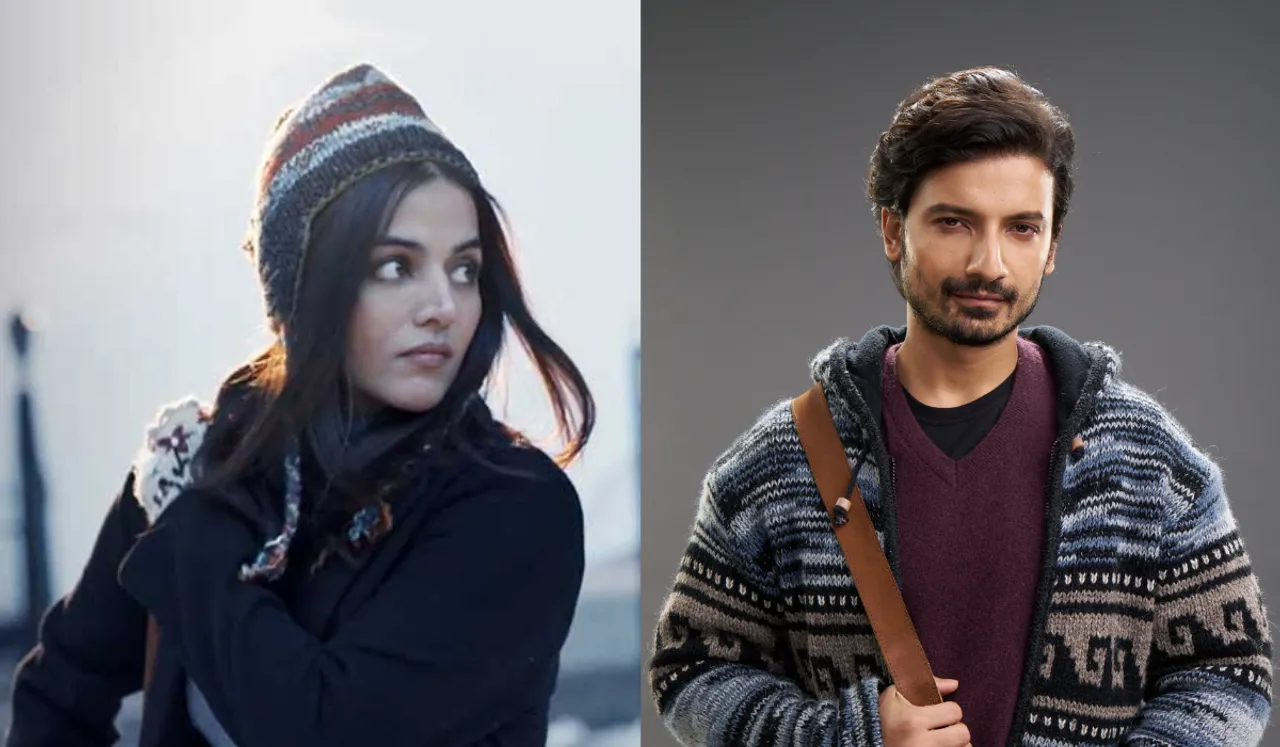 Wamiqa Gabbi is all set to lead Vishal Bhardwaj's Charlie Chopra and the Mystery of Solang Valley, an adaptation of Agatha Christie's novel The Sittaford Mystery.
The stellar cast of this series includes some incredible talents such as Naseerudin Shah, Lara Dutta, Neena Gupta, Ratna Pathak Shah, Gulshan Grover, Paoli Dam, 
Priyanshu Painyuli,
Chandan Roy Sanyal, Imaaduddin Shah, and Vivaan Shah.
Actor Wamiqa Gabbi, known for her role in Jubilee, and Painyuli recognised for his work in Mirzapur, are gearing up to captivate the audience when the series premieres on September 27. They recently shared insights about their upcoming series in an interview with SheThePeople.
Charlie Chopra Cast Interview
The actor revealed that she has worked on four projects with Bhardwaj. Their journey started when they auditioned for a series in 2019, which unfortunately never materialised. Subsequently, the director approached them for Khufiya, marking their first collaboration. This was followed by Modern Love Mumbai and Fursat. Later, they worked together on Charlie Chopra And The Mystery Of Solang Valley.
Painyuli had an interesting audition story for the show. He shared that while travelling, he was listening to Bhardwaj's songs on a flight and got a message about the audition upon landing. He knew the casting director from a previous project. Despite the audition being a dream opportunity, they had to work hard to crack it. Luckily, their efforts paid off when Bhardwaj called to confirm his part. He was thrilled as he revealed it was a "dream job".
About The Characters
Discussing her character in Charlie Chopra, Gabbi described Charlie as a lively girl hailing from Chandigarh. Throughout the series, Charlie engages with the audience directly, adding a unique touch to the show. She added that Charlie Chopra is a detective series that follows the journey of becoming a detective, characterised by a modern whodunit mystery. The actor expressed her gratitude for being a part of the show, especially under the guidance of Vishal Bhardwaj, known for his adeptness in adaptations and taking inspiration from Agatha Christie, the renowned queen of whodunit mysteries.
Talking about his character, Painyuli said, "I'm playing Sitaram, a local journalist from Kullu Manali. What I bring to this character is a unique touch. To make it authentic, I even picked up a Himachali accent by spending time with the locals. Sitaram is colourful, loud, and aspires to be a big journalist someday. He's unlike any character I've played before, and I drew inspiration from real people, like Robin (Mirzapur), to make him come alive."
Further in the conversation, Painyuli, known for playing diverse roles in his career, shared how he thinks his character in the show is continuing the legacy. "My approach to choosing roles is all about—it's not about the choices you make, it's about the choices you're not making. I strive to collaborate with directors who are keen on experimenting with distinct and unconventional narratives. I'm not interested in being on screen solely for my appearance or style; instead, I aim to captivate the audience through intriguing and well-rounded characters. If it's something I would want to watch myself, I'm eager to take on the role."
Women Written By Vishal Bhardwaj:
When we asked which female characters from the directors she admires a lot and would love to play when a chance arose, she revealed, "I would love to take on roles like Sath Khoon Maaf, Maqbool, or Omkara, which was also incredibly interesting." She also shared what she loves about these characters, saying, "What I admire about Vishal Sir's female characters is that they feel real and relatable. He doesn't just make them bold; he portrays women as they truly are. In his stories, women play significant and authentic roles, mirroring the importance of women in real life."
The actor went on to say, "I believe it's crucial to recognise that not every girl fits the stereotypical "bubbly" character mold. Portraying every girl that way on screen is outdated. Throughout the history of cinema, there have been strong and complex female characters, like those brought to life by iconic actresses such as Shabana Azmi, Smita Patil, Meena Kumari, and Madhubala. These characters were anything but one-dimensional, cheerful girls; they had depth and complexity."
"What's heartening to see is that there's a growing acceptance of such multi-dimensional female characters in today's cinema. This shift in perspective is encouraging writers to craft more meaningful and relatable roles for women. It's high time we moved away from the idea of women merely being eye candy on screen. People are now more receptive to complex female characters, and this change is positively impacting the industry," she said.
The series is set to release on September 27 on Sony LIV. Watch the trailer here.
---
Suggested Reading: Vidya Balan On Why She Broke 'Girl Next Door' Image With This Film