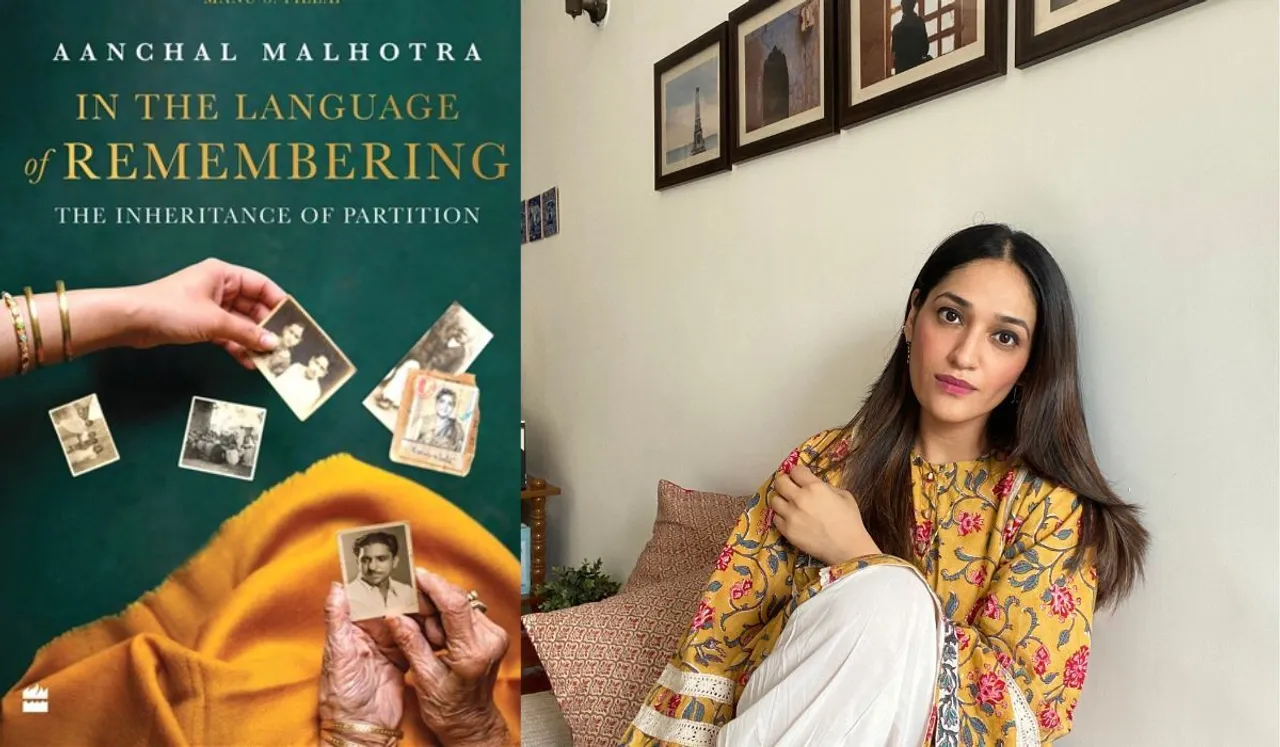 Author-historian Aanchal Malhotra did not grow up dreaming to become a writer. She used to dabble in poetry as a child but didn't find it "illuminating or revealing of anything". For her, art is a medium to express oneself and she didn't think she had something to say. She says, "You have to find a subject that you cannot do without writing about. When I encountered those subjects, it changed something in me. It changed the way I thought, the way I felt. I became obsessed with Partition history and that became a driving force in a way." 
Malhotra recently published her second book, In the Language of Remembering: The Inheritance Of Partition which holds accounts of the generation born to the survivors of the Partition. In the anthology--slightly longer than 700 pages--the author explores whether "Partition was an event of the past or its legacy was threaded into our daily lives." She speaks to Indians, Bangladeshis, Pakistanis, respective diasporas and many "who find themselves directly or indirectly connected to the legacy of Partition." The author took five years to complete the book and she started working on it when she was writing her first book Remnants of Partition which explores the personal history of Partition survivors through material memory. The book gained her recognition as an author and an oral historian. 
During a video interview with SheThePeople, she answered questions about her new book and shared how much she unlearned in the process of writing it. 
We saw Aanchal Malhotra herself a lot in this book. Was this done for the narrative or you mention yourself more because you too were a subject of the book?
I did not imagine that it would become so autobiographical because it was so alarming. When you are speaking to survivors who are recollecting something that serious for the first time in so much detail, the focus is not on you at all. The focus is on that person who is finally telling that story. You want to be respectful to the voice, on getting the story out and be particular to the details. My role as an interviewer was quite small in the sense that I didn't let my perspective out at all in Remnants but in Language of Remembering where people are my age or close to my age, a lot of things they were saying that I was feeling too.
The start of this feeling was with a question, "Are other people feeling this too?" I wanted to find answers for myself but what I found were more questions or iterations of my questions. When people were sharing their stories I felt a lot more confident to speak or respond. In every interview, I found shades of myself. I wanted those stories to convey urgency. After writing for years you feel confident and you want to give your perspective.
I felt much more vulnerable while writing this book, it was very alarming. When you speak to someone who has been through Partition, there is such a distinct sense of the past being the past. But when you speak to the descendants and the fault lines of history seem to have bled into the present and people still feel the tremors of Partition and you can relate to those tremors. They are not big things always. Small things like anger, speaking of a language, carrying an object, guilt and so many emotions I related to and I couldn't understand why. I think it is something about being seen. I felt parts of it everywhere.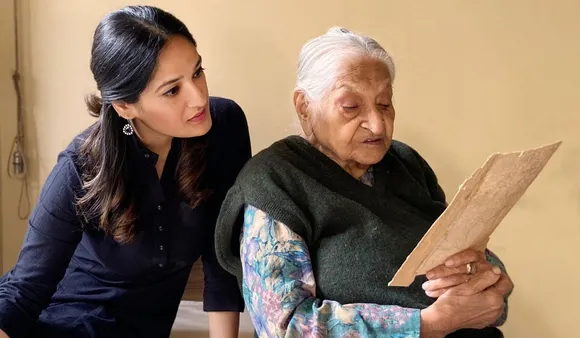 The first chapter is on your conversation with your father. How was it like talking to your family about Partition?
It was important for me to have my family as the first chapter because of how differently the three siblings saw Partition. My eldest aunt was born 9 or 10 years after the Partition, still in the aftermath of economic difficulty. She, my father and my other aunt had different perspectives. I wasn't expecting that. I wanted to show that if within the same family there are so many perspectives then of course within the cross-section of three countries and the ethnicities that reside in these countries there will be many perspectives.
It is quite difficult to interview your family. It's very hard for them to take you seriously. This time with my father and in the last book with my grandfather, it was very similar. While you cannot speak for other communities, you need to know that the experience of Partition is not homogenous. It was very important for these stories to sit side by side. It is not complete but it is diverse enough.
How do ensure that the personal accounts are written in a sensitive language?
It is very difficult to keep pulling on to other people's sadness. Remnants trained me quite well. There is a distinct heaviness when you speak to survivors. I always send it back to them after writing. Nothing is being changed in the accounts except for facts or my observations. Sometimes you mishear things or you misunderstand things. Sometimes the survivors didn't want to see things written down, it is easier to speak. I think of interviews as a collaboration. Ultimately it is their story. They should be comfortable with the way it is told to the world. I am very conscious of that. 
How are you able to pay attention to minute details while writing?
I was trained as an artist in a visual medium. These things come incredibly naturally to me. The only formal training I have had is in the visual arts, we are forced to look at the minutiae of things like the colour, change in light, change in the smell of a place. How do you bring vibrancy into your art, how do you bring life and movement and some sense of gesture? I haven't been in a studio for a long time so these are the things I bring to my writing. This is why I enjoyed writing the Zarina Hashmi chapter because I know what she had done to carve, my hands knew that feeling.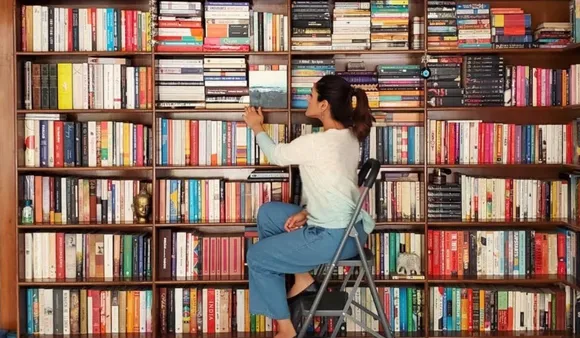 Picture credit: Aaditya Malhotra
It is the proudest thing when you know something like the back of your hand that has found a way to be deposited into a thing that you have moulded yourself out of necessity. They also speak to the behaviours of people when they speak about certain things. Why does someone's voice change when they speak of the past? Why do they start speaking in a different language? I noticed this a lot with older people that when they are speaking of the past, they talk in Hindi, Urdu or Punjabi or Bangla but sometimes when we speak of the present they would move into English. With the ease of mother tongue, I had to put it in. In my mind making a piece of art is different from working on a text. You populate it with relatable details. 
What was your purpose behind writing 

In The Language Of Remembering

 and was it fulfilled?
I wrote in the introduction that I wanted to know whether others felt the same as I did. It was a selfish project to know why I was obsessing about Partition, and why I kept returning to it. Towards the end of the book, I realised that there are no answers. There are only more questions. It is essentially about putting a record of this kind of an inherited memory to be out in the world that does not simplify or diminish the complexity of our shared history. To show the ways it has trickled down generations. Whether it is overtly through fear during CAA-NRC, whether it was through the habits that your ancestors have given you. 
I didn't think of 1971 as Partition, it was surprising for me because the creation of the borders has been associated a state-centred history. India has its history of Partition and 1971 and as do Pakistan and Bangladesh. If you don't speak to people from the neighbouring countries you will only be limited to your national understanding of a particular historic event. It is sad how history has been meted out in different, complicated ways on either side of the border. When she < a subject in her book> said her parents met as a result of 1971 which was Partition, in my head as an Indian I said wait, what? As a Pakistani, 1971 is a Partition for her and when she asked me what do you call 1971, I said it is the third Indian-Pakistan war. So it is Partition for Pakistan, a war for India and independence for Bangladesh. If the three countries cannot have a shared understanding of a particular event, then it makes the process of conversation and also reconciliation very complicated and long-drawn.
---
Suggested Reading: In Conversation With Ruskin Bond: Going Back To The Foothills Of Himalayas
---
How do you respond to the criticism of your book that it does not mention caste?
When I worked on Remnants, I wrote about what I knew, the narratives that I had grown up with - often from the Punjab side - in order to better understand the migrations of my own family. And while the work was celebrated, it was also criticised for the limited geography and strata of society it covered. In the years after, I welcomed this criticism as constructive, particularly as I started to compile my fieldwork for In the Language, focusing on narratives from other geographies and ethnicities, widening the horizon of the work.
The interviews in this book are conducted with generations of Pakistanis, Indians, Bangladeshis, and their diaspora, recording stories of migrations across Punjab, Kashmir, Jammu, Bengal, the North-East of India, Hyderabad, Sindh, Gujarat, Rajasthan, of Muslims, Hindus, Sikhs, Christians, and Jains. And while the book is comprehensive, it is by no means an exhaustive record. Its focus remains the generational narrative, which had never before been recorded in such detail - the bequeathment of and engagement with an ancestor's experiences of Partition, the patterns of memory that have emerged, the tremors of Partition still felt today. If an interviewee has made a mention of caste, then it finds place in the text. The absence of caste narratives isn't deliberate, only limited by the conversations I've had a chance to record over the last few years. I acknowledge that much work is yet to be done looking at Partition through various perspectives, and this scholarship is ever-growing, there is work being done by others in this field, and perhaps future research may also lead me in this direction. For now, I'd recommend excellent books by Urvashi Butalia and Ravinder Kaur that explore the narrative of caste and Partition.
Aanchal Malhotra further adds that she has seen herself pushing her boundaries in the last five years when she was chained to her desk, writing. She has already written her third book, which is a fiction novel on perfumers who witnessed World War I, World War II and Partition. The book is set to release by the end of this year. The author will be taking a break from writing, replenishing herself with her long-pending reading list.