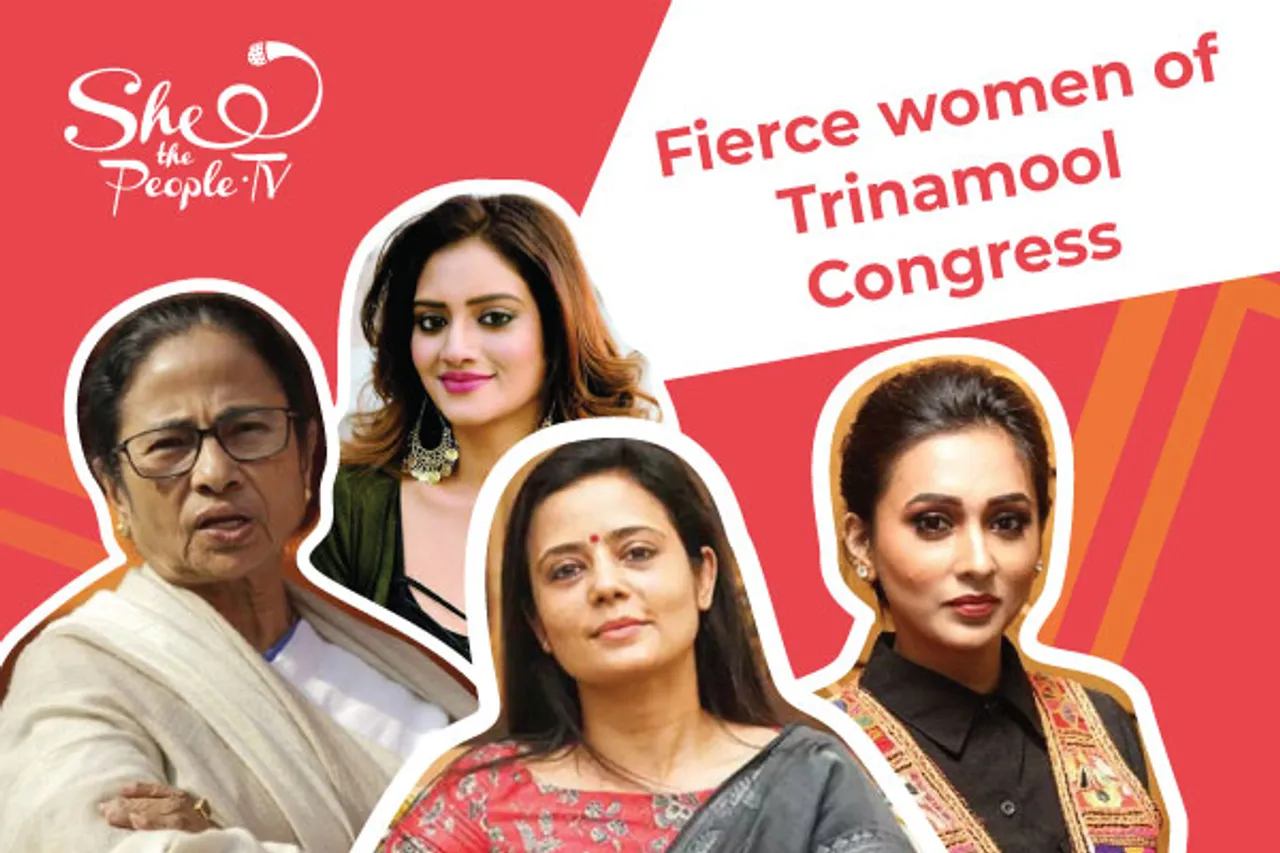 West Bengal's governing party Trinamool Congress has some of the most vocal, and outspoken women leaders in our country. While the party is creating ripples both inside and outside of the Parliament, let's have a look at some of the fierce women of Trinamool Congress.
Mamata Banerjee
The founder of Trinamool Congress and the current Chief Minister of West Bengal, Mamata Banerjee is one of the most prominent women leaders in India. Though she is the first woman Chief Minister of the state, she governs it like a pro. Banerjee is known as one of the most outspoken, fearless, and dedicated politicians. She claims to have no mentor who equipped her to gain excellence in the field of politics. Rather, she has made it on her own.
Mamata Banerjee has a list of accolades in her kitty. She scripted history when she ousted out the ruling Communist Party from the state in 2011. Why is that significant? Because the Communist Party had been reigning the state for 34 years. In 2012, Time magazine named her as one of the 100 most influential people in the world.
Banerjee is a huge critic of the Narendra Modi government. Recently, she refused to attend the NITI Aayog meeting citing that it was useless.
Mimi Chakraborty
Bengali actor Mimi Chakraborty joined politics earlier this year. Despite that, she is a sitting Member of Parliament. Chakraborty is known for her work in Bengali cinema and television too. Moreover, she was listed as the most desirable woman in the Calcutta Times list of Most Desirable Women 2016.
In the 2019 Lok Sabha elections, Mimi contested from Jadavpur Loksabha Constituency as a Trinamool Congress candidate, and defeated veteran CPIM leader and former Kolkata mayor Bikash Ranjan Bhattacharya and Bharatiya Janata Party's Anupam Hazra
Recently, Chakraborty and Nusrat Jahan, another Bengali actress turned MP from TMC, were trolled online for their pictures in front of the Parliament. Many people alleged that the newly elected MPs were dressed inappropriately. However, Mimi gave it back to the critics saying that even men politicians come to the Parliament wearing jeans and t-shirt.
Read also: Were MPs Mimi Chakraborty and Nusrat Jahan Dressed Wrong, We Asked
Nusrat Jahan Ruhi
Nusrat Jahan is an Indian film actress who predominantly works in Bengali cinema. She joined active politics in 2019. Nusrat got elected from Basirhat constituency from West Bengal as a Trinamool Congress candidate. She emerged as the winner by a margin of 3.5 lakh votes against the BJP candidate Sayantan Basu.
Jahan's foray into active politics has been marked by intense social media criticism. She was criticised along with fellow actor Mimi Chakraborty for wearing 'inappropriate' clothes to parliament. She then faced criticism for skipping the oath ceremony as an elected representative, since she was getting married the same day. Troll lashed out at her for choosing to marry over her duties towards her constituency.
Mahua Moitra
Mahua Moitra won her birth in the 17th Lok Sabha from Krishnanagar, West Bengal. She contested and won the seat in the 2019 Indian general election as an All India Trinamool Congress (TMC) party candidate.
Moitra has served as the general secretary and as the national spokesperson of the TMC for the past few years. She was an investment banker before entering politics.
She has given an absolutely terrific speech in the Parliament leaving most of the members stunned. From Nationalism to hate crime and from fascism to education, she talked strongly about innumerable things. Her stunning speech earned her much love but also some fierce trolling on social media, which she handled like a pro.
Udisha Srivastav is an intern with SheThePeople.Tv