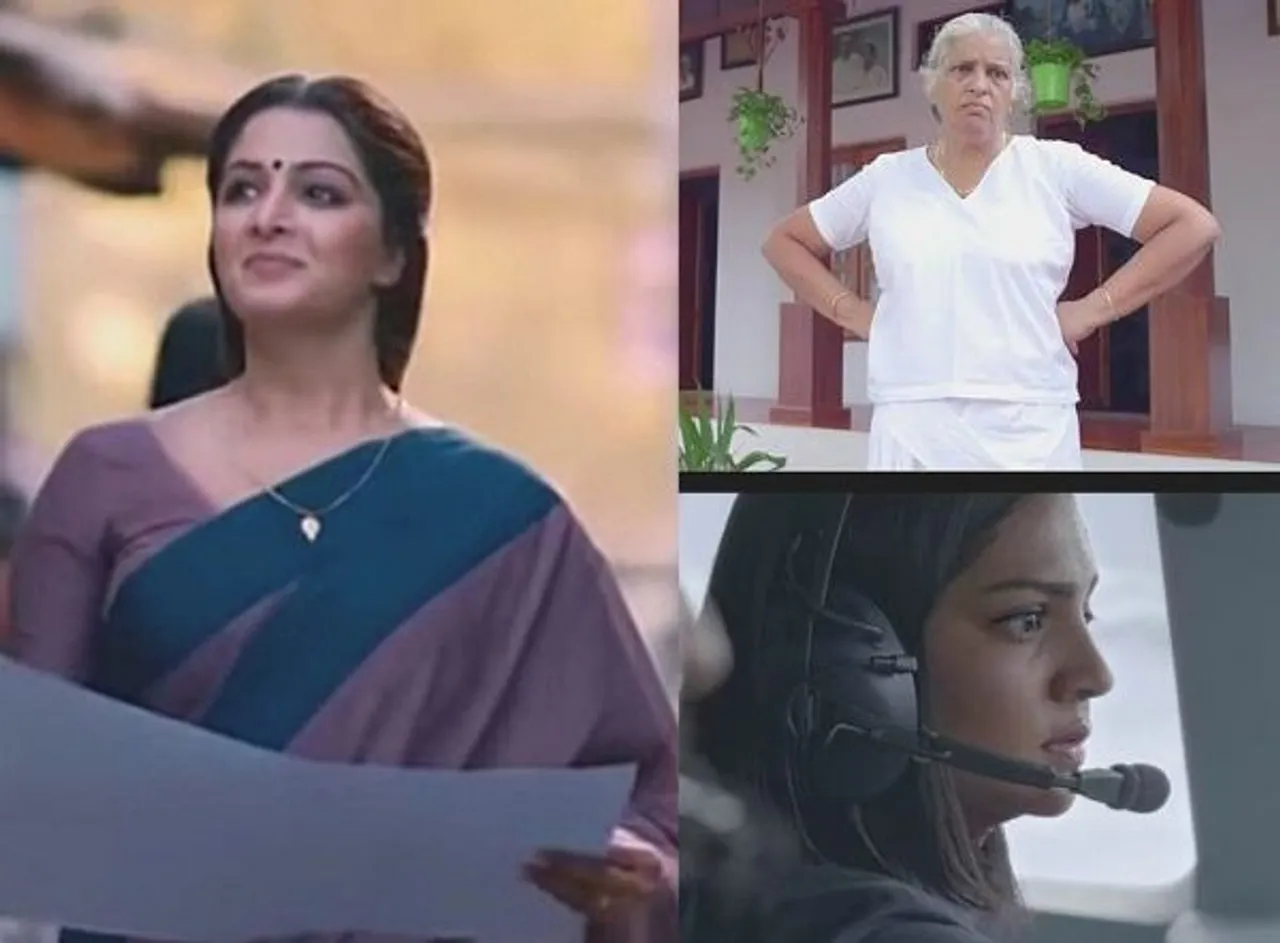 The previous decade saw a major shift in the Malayalam movie industry from male superstar hits to more female-oriented content. The silver screen of the industry glazed in women empowerment and feminism. This genre opened doors for many talented actresses of Mollywood to surface. While looking forward to more such movies in the coming years. Here is a list of 10 women-centric Malayalam films from the last decade that are a must-watch.
Uyare
The protagonist of this 2019 film Pallavi has always dreamed to become a pilot. Her story takes a turn when her obsessive boyfriend throws acid on her face, thereby on her dreams. Uyare which translates to 'higher' portrays the struggle of a woman prone to the cruelties of an acid-attack, a very cruel yet common crime in India.
From the cinematography to the performance of the actors made this movie a hit. Directed by Manu Ashokan, Parvathy Thiruvothu plays Pallavi in this emotional yet inspiring movie. Tovino Thomas and Asif Ali play other pivotal roles in the movie.
Take Off
Take Off is based on the real-life incident of 2014 when a group of Malayali nurses was held hostage by terrorists in Tikrit, Iraq. Parvathy Thiruvothu, Kunchacko Boban, and Fahadh Faasil play lead roles in this 2017 film. The movie shows the difficulties of the nurses and how the brave nurses fought with courage to remain alive until their rescue. One cannot watch this film without tears in their eyes and pride in their hearts.
How old are you?
The Manju Warrier and Kunchacko Boban starring film, tells the story of the dreams of a 36-year-old woman. After her hopes are shattered, Nirupama the protagonist rediscovers her lost charisma and overcomes the odds of a patriarchal society. This Roshan Andrews directorial narrates the significance of women empowerment in its best form. The movie became a great hit not just for its plot but also as it was the comeback of 'lady superstar of Malayalam', Manju Warrier after a gap of 14 years.
c/o Saira Banu
This movie featured another strong character, Saira Banu played by Manju Warrier in the lead. The story is about how a middle-aged independent single mother saves her adoptive son from a falsely accused case. The movie had Shane Nigam playing a major role too. Amala Akkineni also made her comeback in Malayalam film industry after a gap of more than two decades.
Oru Muthassi Gadha
This 2016 movie is a satirical drama of how a grandmother discovers her lost passion for life. Rajini Chandy playing the role of the lead grandmother received a lot of praise for her apt portrayal of a grumpy elderly woman. Suraj Venjaramoodu, Aparna Balamurali, Vineeth Sreenivasan are other actors in the movie. 'Age is just a number' is the perfect brief of this comedy movie.
Rani Padmini
This 2015 movie directed by Ashiq Abu has Manju Warrier and Rima Kallingal in the lead roles as Rani and Padmini respectively. The movie shows two women from different family backgrounds meet on a journey through unfamiliar grounds. However, they later form a strong bond and end up helping each other to solve their problems. One of the highlights of the movies is its scenic and colourful locations.
5 Sundarikal
5 Sundarikal is a film comprising of five short stories by five popular directors. Aashiq Abu, Shyju Khalid, Amal Neerad, Anwar Rasheed, and Sameer Thahir are the directors. Each of the five stories narrated are beautiful yet emotional tales of five women. Each story explores different shades of love in the lives of five women - a mother, a daughter, a lover, a wife, and an actress.
Also Read: 10 Women-Centric Bollywood Movies To Be Released In 2021
 Zachariyude Garbanikal
With a long list of some talented actresses in the lead, this movie told the tale of a bunch of pregnant women. This 2013 movie portrayed the naive realities of difficulties of women during pregnancy. The movie received the State Film Award for Special Jury Mention for its unique script and delicate storyline. Anwar Rasheed directed this beautiful movie.
22 Female Kottayam
Directed by Ashiq Abu, 22 Female Kottayam narrates the story of a 22-year-old girl, sexually harassed by her employer and betrayed by her lover is falsely sent to jail. Upon release Tessa, the protagonist is adamant about taking her revenge. This movie sends the message of how women are stronger and more capable than they seem to be.
Rima Kallingal, who plays the lead Tessa was highly praised for her fierce performance in the movie. She was accorded with the State Film Award for Best Actress for the role. Fahadh Faasil and Pratap Pothen are other actors starring in this 2012 film.
Khaddama
Directed by the well-known Kamal, Khaddama narrates a very delicate and emotional story of a lower-middle-class Malayali girl who migrated to Saudi Arabia in search of a job. Released in 2011, Kavya Madhavan, the lead actress received State Film Award for Best Actress for her role as the protagonist, Ashwathi. The film unfolds the harsh realities of migrant workers, especially women who get tortured in their workplace.
Also Read: Women-Centric Patriotic Movies That Give Us Goosebumps!