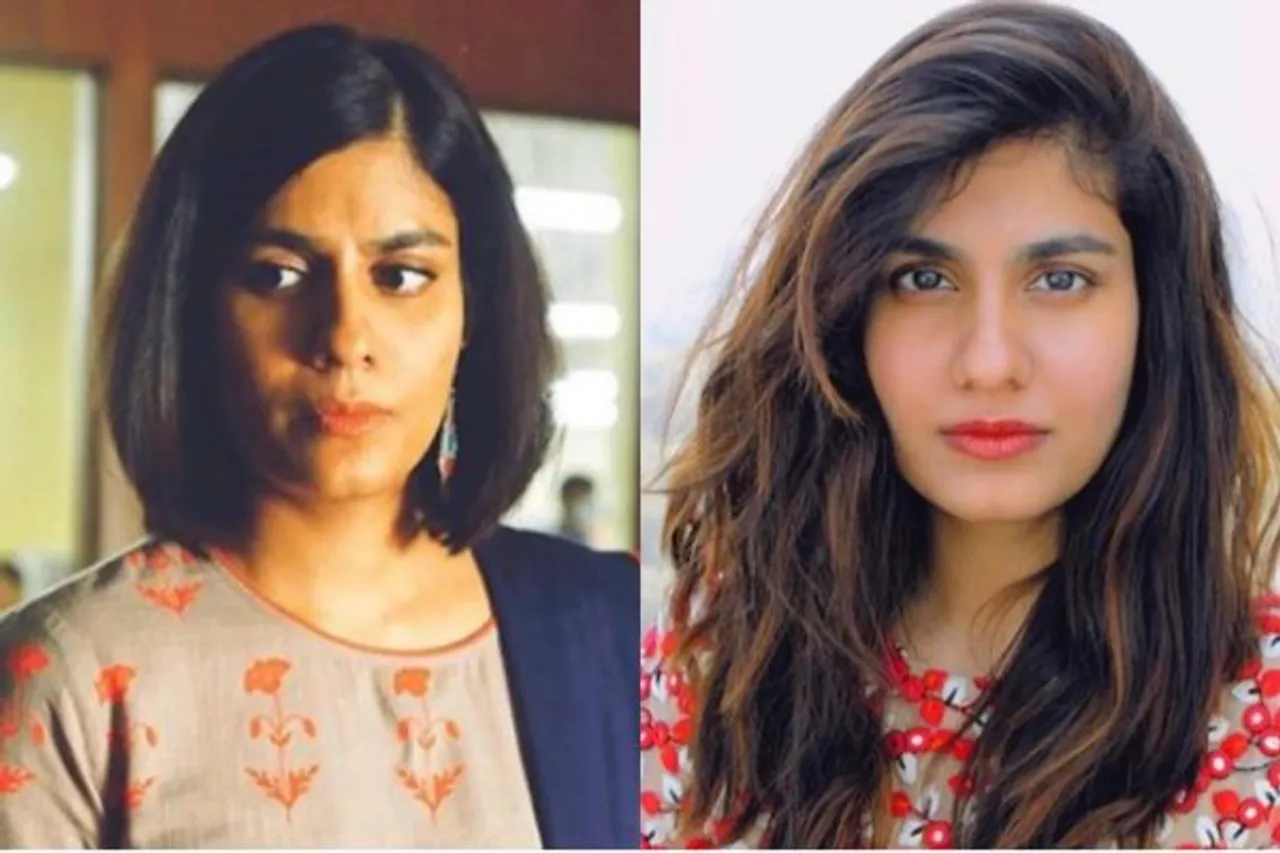 Hansal Mehta's latest offering Scam 1992: The Harshad Mehta Story– a ten-episode SonyLIV series chronicling the life of one of India's most notorious scamsters, Harshad Mehta – is garnering a lot of praise for its masterful storytelling and gripping screenplay. In particular, the performances of the series' lead protagonists – Pratik Gandhi as scamster stockbroker Harshad Mehta and Shreya Dhanwanthary as Sucheta Dalal, the journalist who exposed Mehta - have got critics and viewers raving on end. IMDB has even adjudged it as the best series of 2020. After wowing audiences with her stellar performances in Amazon Prime's The Family Man and her debut film Why Cheat India last year, Shreya Dhanwanthary has once again proved her acting prowess in Scam 1992.
Also Read: A Transwoman To Play A Trans Character: Paatal Lok Gets It Right
Shreya Dhanwanthary's Road To Success
With her father working in the aviation industry, Shreya Dhanwanthary's childhood was spent moving from one country to another. She was first bit by the acting bug at the age of four and even studied acting/theatre as a subject in school. Initially, Dhanwanthary never considered acting professionally and viewed Bollywood as a "legacy-based" industry. However, she went on to make her big-screen debut in a film called Josh in 2009 after winning the Pantaloons Femina Miss India South in 2008.
Thereafter, she starred in a Telugu film called Sneha Geetham in 2010. Gradually, Dhanwanthary shifted her focus to television mini-series and featured in two critically acclaimed projects: Ladies Room and The Reunion. Finally, in 2019, she bagged her big break in Why Cheat India alongside Emraan Hashmi. Post that, she portrayed the character of Zoya in the Manoj Bajpayee-headlined The Family Man.
Also Read: Champion Shuttler PV Sindhu To Make Her OTT Debut With A Sports Series
Shreya Dhanwarthy As Sucheta Dalal In Scam 1992
In an interview with The Indian Express, Dhanwanthary revealed how she bagged Sucheta Dalal's role in Scam 1992: "I am a huge Hansal Mehta fan, and when I got to know that he is directing it, I begged and begged for an audition … (the audition) was a huge seven-page long scene. It was very intense but went quite well." The actress further revealed that she had to wait for a long time before she received news of bagging the role.
Dhanwanthary was initially nervous to play a living legend like Sucheta Dalal. In the same interview, she said, "… Given I am playing the great Sucheta Dalal, who is a living breathing person, it does give me jitters … She broke the news about something so massive… She is the recipient of the biggest civilian award. It is a lot to play given she is such an accomplished person." In preparation for her role in Scam 1992, Dhanwanthary met Sucheta Dalal as well as analysed archival footage and news articles.
A Multi-talented Personality
Apart from being an amazing actor, Dhanwanthary has also dabbled in direction. She recently directed and starred in a mini-web series called A Viral Wedding that is streaming on Eros Now. Dhanwanthary shot the film in the coronavirus-induced lockdown period. "It (A Viral Wedding) is India's first micro-series, shot, edited, conceptualised and created during lockdown … It is an attempt to reflect on the reality of the situation in a light hearted way through this micro-series," she told India Today. The actress has also penned a novel called Fade To White, which released in 2016.
Shreya Dhanwanthary's upcoming projects include the second season of The Family Man.
Also Read: Who's Shreya Chaudhry? The Actress Behind Bandish Bandit's Tamanna Sharma
Picture Credits: Shreya Dhanwanthary/Instagram
Tarini Gandhiok is an intern with SheThePeople.TV