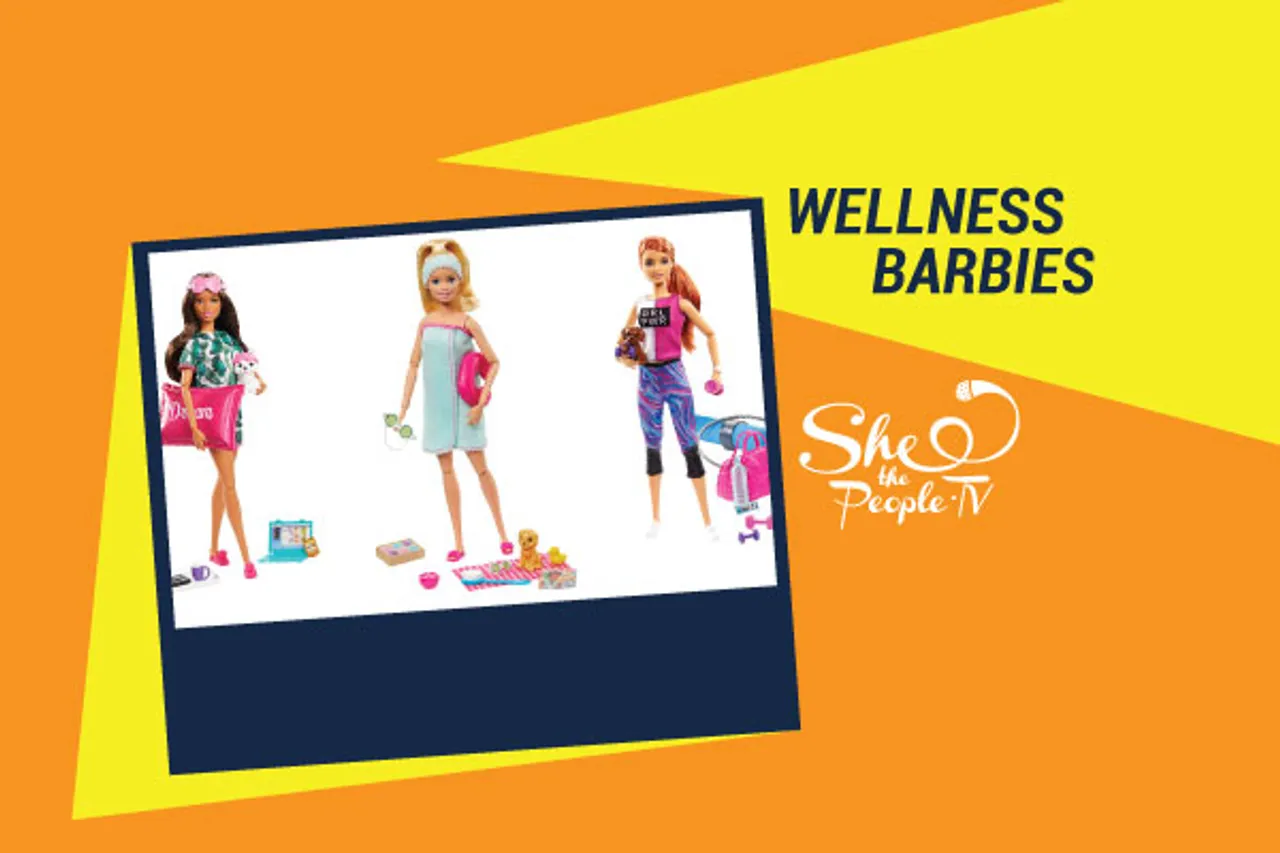 Gone are the days when Barbies only replicated the beauty and magic of a fairy princess. Today, they embody inclusive identity, women empowerment and now a culture of self-care and wellbeing too. Mattel, the parent company of Barbies has introduced a new line of the much-loved dolls called Wellness Barbies, based on the theme of self-care. This set has been introduced by the company in partnership with a popular meditation app.
Importance of a self-care and wellness culture
In today's day and age pollution, stress and our busy lifestyle have taken a toll on our mental and physical wellbeing. In the zeal to move forward and strike a balance between work and personal life people, especially women, ignore their wellbeing. As a result of which various lifestyle-related chronic diseases are on the rise. Awareness regarding self-care and wellness is thus very important. If kids embrace wellness and self-care routines from an early age, the future can be sustainable and brighter.
Mattel, the parent company of Barbies has introduced a new line of the much-loved dolls, based on the theme of self-care.
The new wellness Barbies are unique in how they uphold self-care and wellbeing as essential to our lives. According to Mattel, "The collection teaches girls daily routines that promote emotional well-being and includes three key themes: meditation, physical wellbeing, and self-care; because Barbie knows, to be one's best is to give yourself the best care." The new Barbies, who are both blonde and brunette, are seen meditating, enjoying spa and bubble bath, relaxing with a face mask. Besides, it is also interesting that all of the Barbies in this set have a pet.
Take a quick look at all the wellness barbies and what ideas of self-care they have for us:
Breathe With Me Barbie, The Meditation Barbie: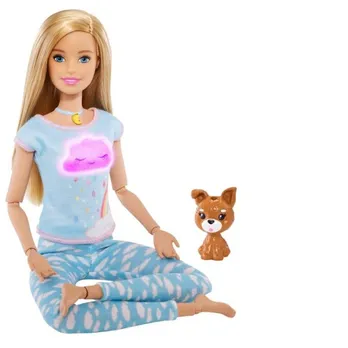 Picture Credit: nachrichten-heute.net
While the world is immersed in the cacophony of noise, debates and fights, meditation is the best way to retain the peace within us and preserve our sanity. The meditation Barbies teach and encourage kids to meditate. It uses a special light and sound effect for the kids to meditate between their playtime.
Also Read: There's A New Barbie After Indo-American Ecologist, Nalini Nadkarni
The Fitness Barbie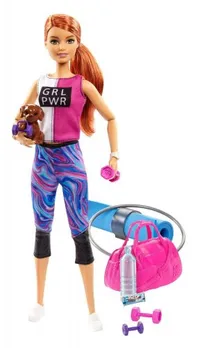 Picture Credit: Walmart.ca
Clad in a comfortable jogging outfit, with a protein bar, dumbles and a puppy for company, this Barbie teaches the importance of exercising for physical and mental health.
Barbie Spa Doll:
Image Credit: barbie.mattel.com
This Barbie comes with spa and bath products. After-all self-care is also about paying attention to your body and pampering it a bit. A day spent relaxing at a spa can be both relaxing for your body and rejuvenating for your mind.
Also Read: Astronaut Barbie Is Here To Encourage Girls To Opt For STEM Careers
Barbie Wellness Dream Doll:
Image Credit: Dailymail
Holding a dream pillow and pulling over the night suit with mask, this Barbie teaches the importance of sleep for a healthy living. Studies estimate that 65 to 90 percent of adult patients with major depression, and about 90 percent of children with this disorder, experience some kind of sleep problem, says a report by Harvard Health Publishing. Which is why it is important to teach kids how essential proper sleep is for their good health. And this is what the dream doll aims to do.
Barbie Fizzy Bathtub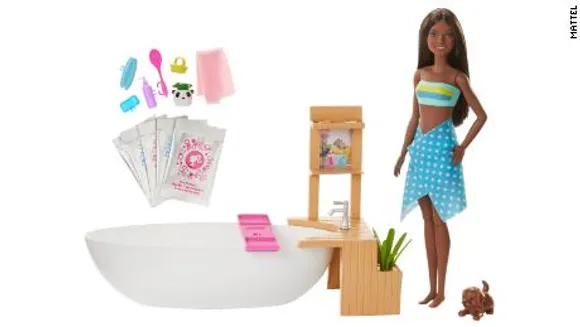 Image credit: CNN
This collection has a playset of Barbie and a bathtub with everything that is needed to give Barbie a fizzy bath. This is yet another way of relaxing and giving time to oneself for rejuvenation.
Also Read: Barbie Honours Dipa Karmakar With A Lookalike Doll
Barbie Spa Play Kit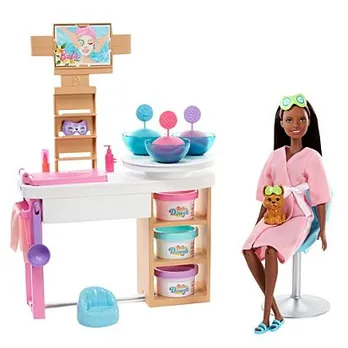 Image Credit: Barbie-Mattel.Inc
This playset has the spa, face mask, manicure and pedicure kit and everything that is needed to give Barbie a relaxing spa and fresh skin. It teaches the importance of skin-care for wellbeing which is often ignored.
Barbies have made a mark in championing inclusivity as far as beauty standards and identities of women are concerned. The Blonde and the Brunnette Barbies, the career Barbies, the Barbies with vitiligo, wheelchair-ridden ones are some of the examples of how Barbie embraces diversity. The Wellness Barbies takes this conversation further and putting the focus now and self-love and care. We hope girls and boys will grasp this aspect wellbeing from their beloved dolls.
Rudrani Kumari is an intern with SheThePeople.TV.