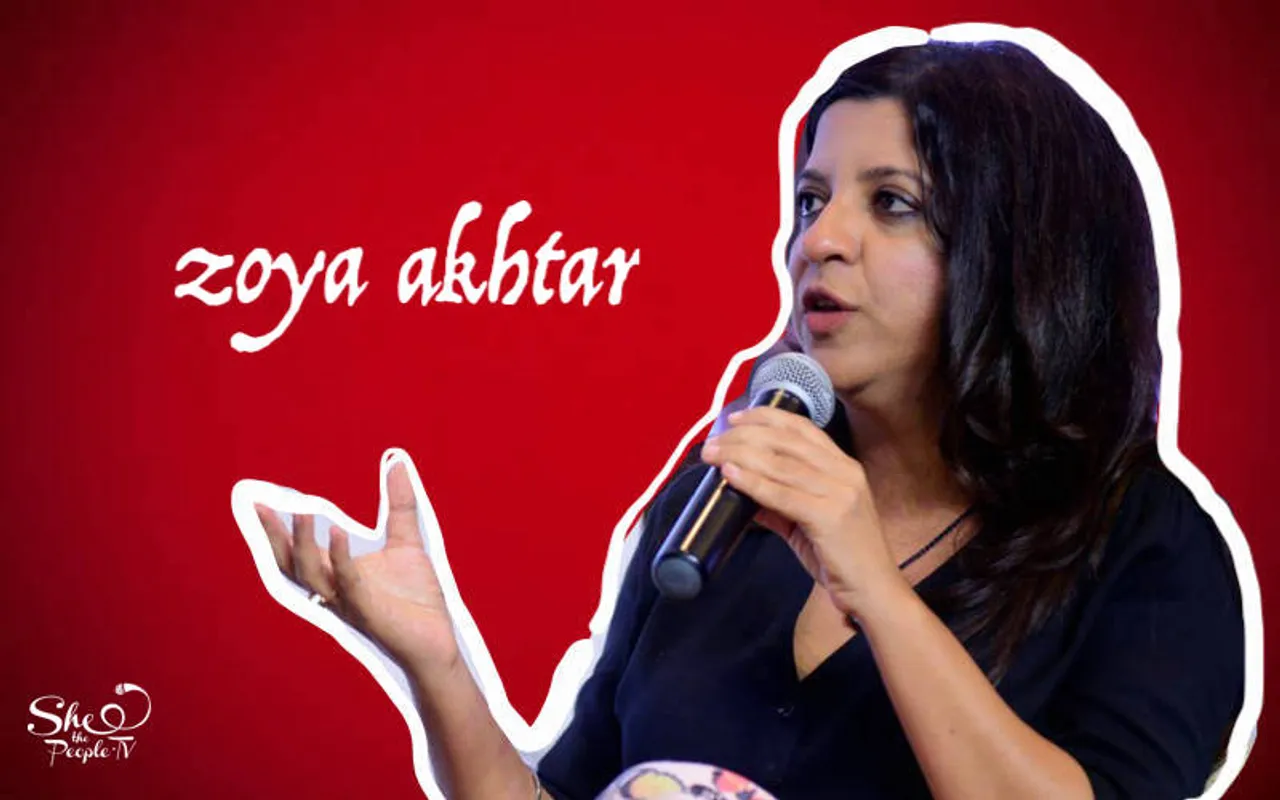 Zoya Akhtar has changed the way we look at many issues, and push boundaries with new ideas in a film industry that has been fed on more of the same for decades. Her recent works include Gully Boy, Made in Heaven on Amazon and earlier it was her who made Zindagi Na Milegi Dobara. In this conversation at the FICCI FLO annual session, Zoya talks about the need to put important stories out in the mass media for people to consume, especially ideas that can shape the future and bring in change. But who drives this change? Is it only creators who are willing to push boundaries with scripts or does the viewers of entertainment also have the responsibility to consume progressive content?
https://www.facebook.com/SheThePeoplePage/videos/682573235497450/
"I want to make movies I want to see. I have to find a balance to make that so that it's palatable and I can communicate with the people I want to communicate with. Sometimes those themes are not popular or things we don't speak about. Most of my work falls in the bracket we call sub cultures. The trick is to take that and marry it into a language so that people can accept it."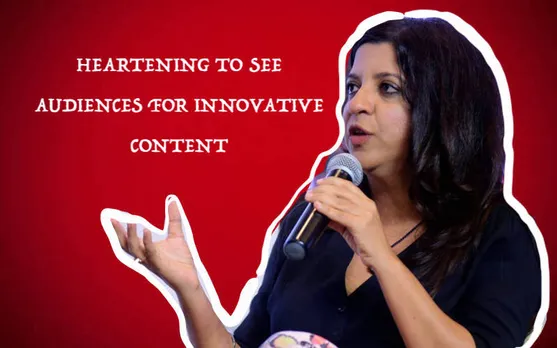 Zoya Akhtar
She says it's important to tell stories that have not been told. When asked if she faces setback when she pushes boundaries with new ideas, she noted, " My last film Gully Boy did really well but it is not a blockbuster. It did not as well as Simbaa. That's how it is. Given a choice I will still make Gully Boy. You know who your market is. You know who you are catering to and that is expanding with each film and that is very heartening. You know you are pushing it little by little."
I ask her if the film industry is trying to make a change in a way that their mass media can spin a new thinking, for example in the case of gender equality. "Firstly we have to understand a thing about the industry, it's part of this society. It belongs to the same patriarchal society we belong to and are discussing right now. Within that when you are there and you are a creator, the point is it's a business. So when producers are putting something out there, they want a return on investment. So at the start we are already dealing with a lot of people who are dealing with popular sensibility, which is patriarchy. Within that you have artists that will push the envelope. Both women and men who know how to project women." Zoya insists, what people are watching and what is being made is a big reflection of what people want.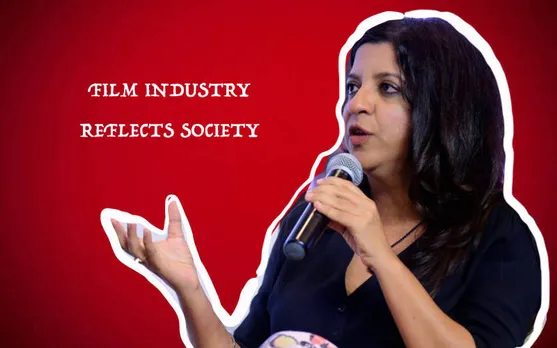 Zoya Akhtar
"Entertainment sector is influential but it's also reflective. The people making films are reflecting what society is. The responsibility beyond a point also has to go to the audience."