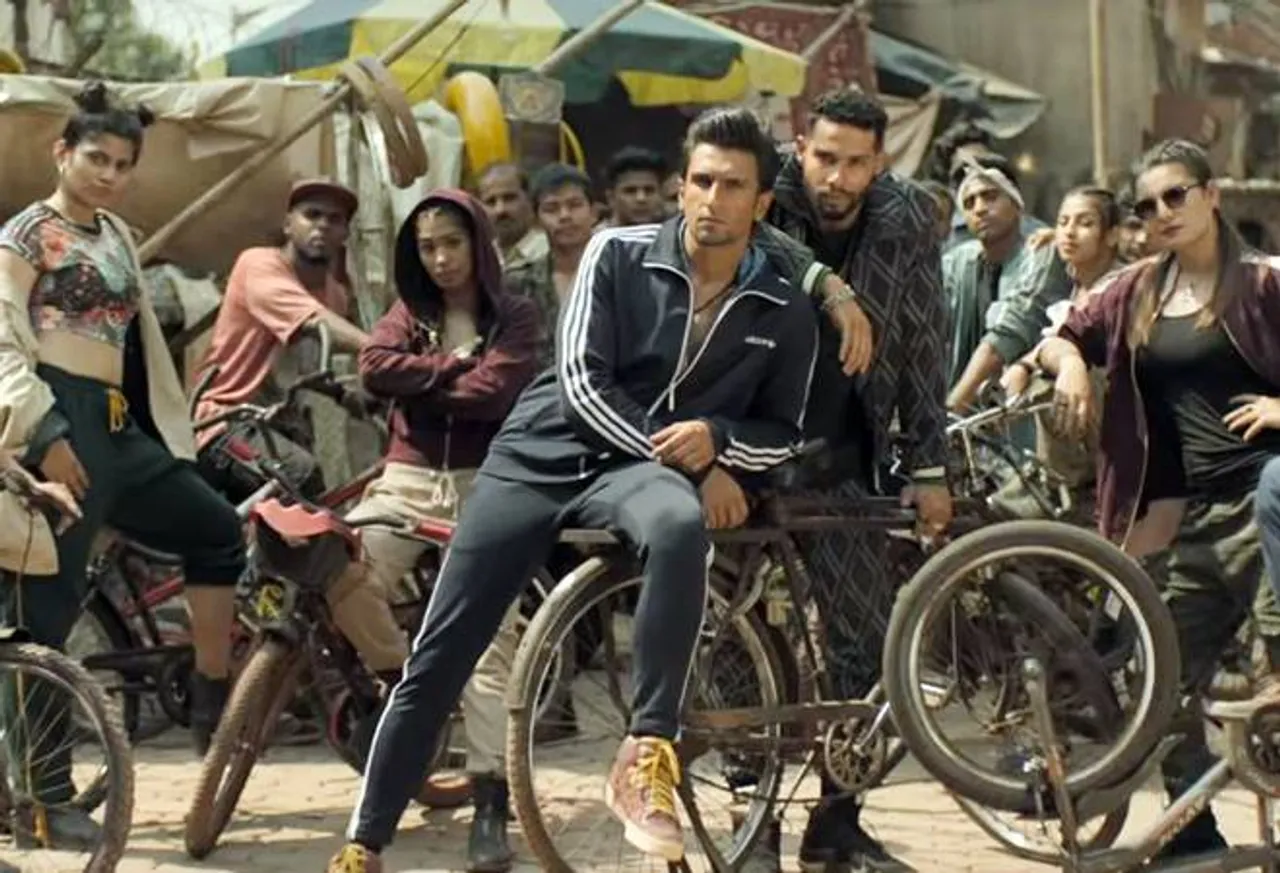 I have always found Zoya Akhtar's films to be extremely watchable. While some have earlier criticised her for glorifying the lives of the rich and privileged on screen, I admired how the characters she wrote were self-aware but battling internal conflicts in a realistic way. They often crossed the line of morality knowing that things perhaps wouldn't go down well for them. But like in life, the ambitious and sometimes misguided souls in her movies found a way to redeem themselves.
Towards the end of Gully Boy, when protagonist Murad's father -- after many violent attempts to stop him from pursuing rap -- tries to remind him that he is a 'naukar ka beta' and he should align his dreams according to his reality, Murad (played by Ranveer Singh) looks at him with a steely reserve and asks, "Koi dusra mujhe batayega main kaun hai?"
Like her recent short film in Lust Stories where a house help is in a sexual relationship with the owner of the house, the greatest triumph in Gully Boy is how astutely it observes class divide. Akhtar points out how the rich have "colonised the dreams of the poor". She insists that she wasn't interested in focusing on religion or any other cultural aspect of the milieu as she was in documenting this seething difference in the lives of people inhabiting the same city. So, Murad steals cars with his friend to save his mother from his abusive father, he records rap on his phone and uses a tea strainer to amplify his voice, one sees his quiet restraint when a bouncer bars him from even standing outside a pub and listening to the music that spills out. She describes the film as, "The journey of someone who transcends his class through this art form."
ALSO READ: 'Four More Shots Please!' Is Not Without Faults, But Still Very Watchable
I left the housefull screening of the film, feeling placated and rather invincible.This is what good cinema does to you, it transports you to another world and makes you an active participant, empathising with the narrative, no matter how alien you might be to hip-hop or the lanes of Dharavi, where the film is so firmly rooted.
Honest confession: As an effort to boost my spirits before I went for the screening of Gully Boy, I finally watched Luck by Chance which I had earlier dismissed for being an over two-hour long film star bonanza, basically an elongated version of the 'Deewangi Deewangi' song from Om Shanti Om. I couldn't be farther from the truth. Ten years have passed between the release of Akhtar's first film and her most recent one, and to me, it feels as though her storytelling has come a full circle as well. Akhtar herself describes the experience of making her new film and collaborating with so many young artistes, as "going back to film school".
Although set in starkly different worlds, both Luck by Chance and Gully Boy focus on the journeys of people who feel like outsiders, who are dying to get a chance to make something of themselves, to prove their worth. Zoya Akhtar is an out-an-out industry kid, yet Luck by Chance was quite scathing in pointing out how Bollywood is indiscriminately biased towards giving a chance to those who were born and brought up in the system. Egos run high between producers and male film stars, and especially women newcomers often don't have a shot of making it big, even after cosying up with filmmakers for years.
When film critic Anupama Chopra asks the director about certain shots in Gully Boy, which seem to romanticise poverty, she retorts, "Why should I take ugly shots? My whole film is shot a certain way, should I shoot poverty differently? They are not just 'poverty', they are human beings, they are people."
It's difficult to not be in awe of Akhtar's faith in her own vision, how she is ambitious enough to be interested in telling the story of multiple characters, of a community, and not just the superstar male lead. And that's always been the case with her films. Although she calls it her 'pro and con', I only perceive it to be the former
A creative writing professor of mine used to say, "when you focus on the specific, you tell a story that is truly universal". Over 50 rappers and artistes have collaborated to produce the music and star in Gully Boy. Theirs is a story of resistance, of dreaming bigger than their circumstances, of expressing their voice against all odds. And Akhtar has helmed this mammoth project, like a visionary. Like Ranveer says in the film, "Koi badi murad agar sapne mein dikh jaye toh uske lie try karne ka na?"