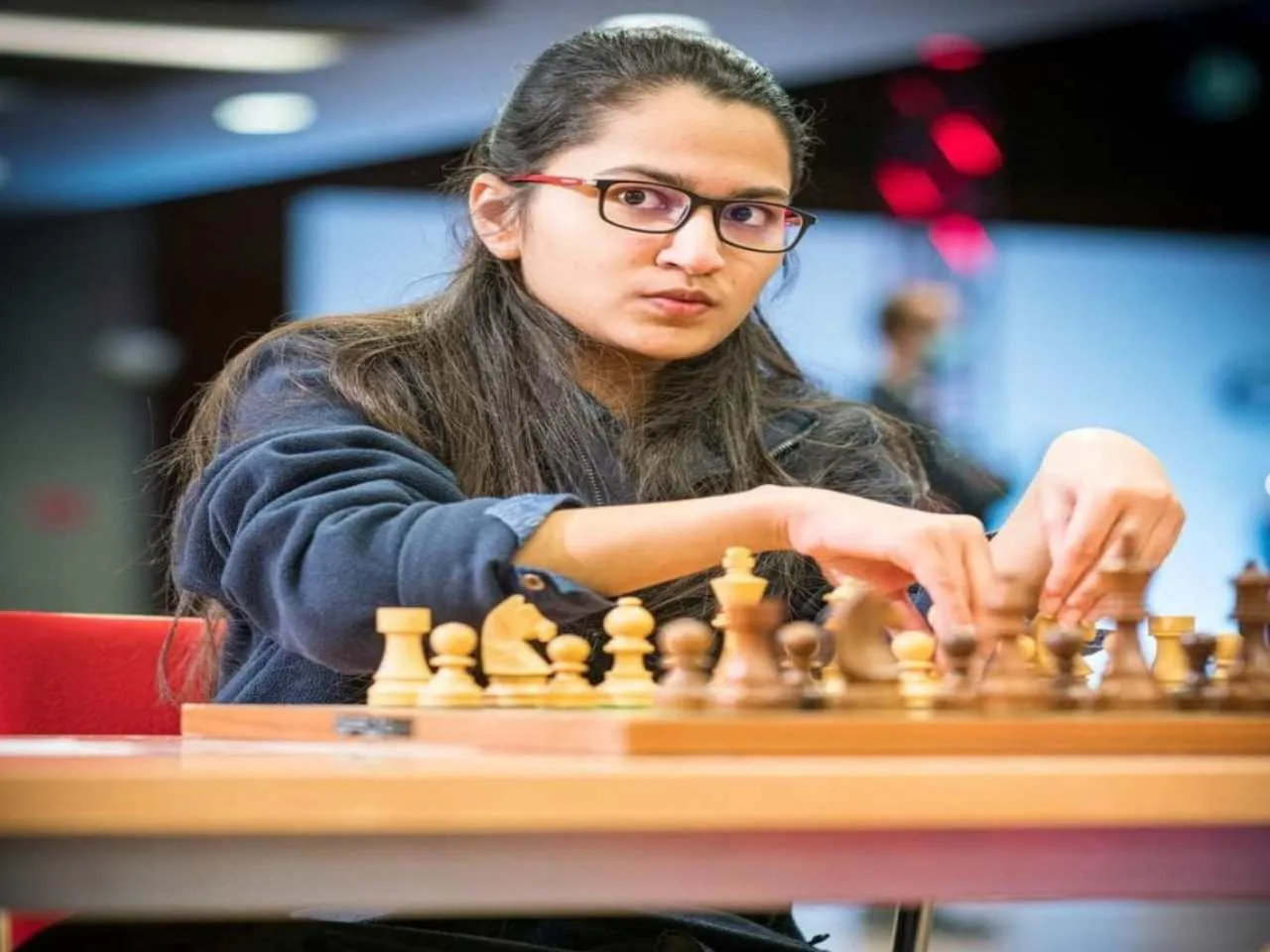 Vantika Agarwal is an Indian chess player with the FIDE title. Vantika has a rank of 37 among world women chess players and International titles like International Master (IM) and Women Grandmaster (WGM) while she is looking forward to bagging the greatest title of Grandmaster in International chess. 
20-year-old Indian chess player with international chess title FIDE, Vartika Agrawal, has won many awards and has been felicitated by former President Pranab Mukherjee for her achievements in sports at a young age. 
Who Is Vantika Agarwal?
Vartika Agrawal has won the international title of WGM (Women Grand Master), and her Elo ranking is 2428 currently. As Agrawal is finally done with her studying in college, keeping up with academics and chess, and many times even studying in airports during her tournaments, she is all set to be prepping for the title of Grand Master.
Elo ratings are an essential metric for counting the strengths of a chess player and are a necessity for every title. By achieving a certain level through performance in the tournaments, a player completes the norms and is closer to winning the title. After completing all the norms, a player achieves the title. 
After GM, the second highest title is IM (International Master) which requires 3 IM norms and players crossing 2400 Elo. IM is followed by WGM, which again has three norms and criteria for an Elo rating above 2300. 
Vantika Agrawal has achieved both the titles of WGM and IM (International Master) and is now all set to become a Grand Master. To win the highest title in chess, the GM (Grand Master), Vantika, will have to achieve at least three favourable norms out of 27 tournaments and an Elo ranking crossing 2600. 
If Agrawal achieves the title of Grandmaster, she will be the woman from India becoming a Grandmaster after 13 years. India currently just has two female GMs, with a total number of 85 Gms in the country. Koneru Humpy, with international women ranking of 5, became the country's first woman to win the title of GM in 2002, followed by international women ranked 12th, Harika Dronavalli winning the title of GM in 2011 and becoming the country's 2nd female to win the title when there were just 25 Grandmasters in the country. 
Currently, there are a total of 85 Grandmasters in our country and Agrawal, along with 22-year-old Vaishali Rameshbabu (Elo 2431), with her international women ranking of 35, are all set to change the number of women Grandmasters in the country. Agrawal is closely followed by one spot below her 16-year-old Savitha Shri B with Elo 2426, who has recently won the title of WGM. 
Agrawal believes that balancing chess and academics has been tough and that she had to give up on many paths that were coming on her way, choosing her studies, but now that Agrawal is done with her college, she is all up to give her all to the game. Agrawal was a student of SRCC. 
Agrawal is taking private Super GM lessons and several open tournaments to get stronger in her game, as she believes that if female players start playing open tournaments, they will grow stronger much faster. 
---
Suggested reading:  Kenyan Male Chess Player Disguises As Woman To Win Championship Tournament