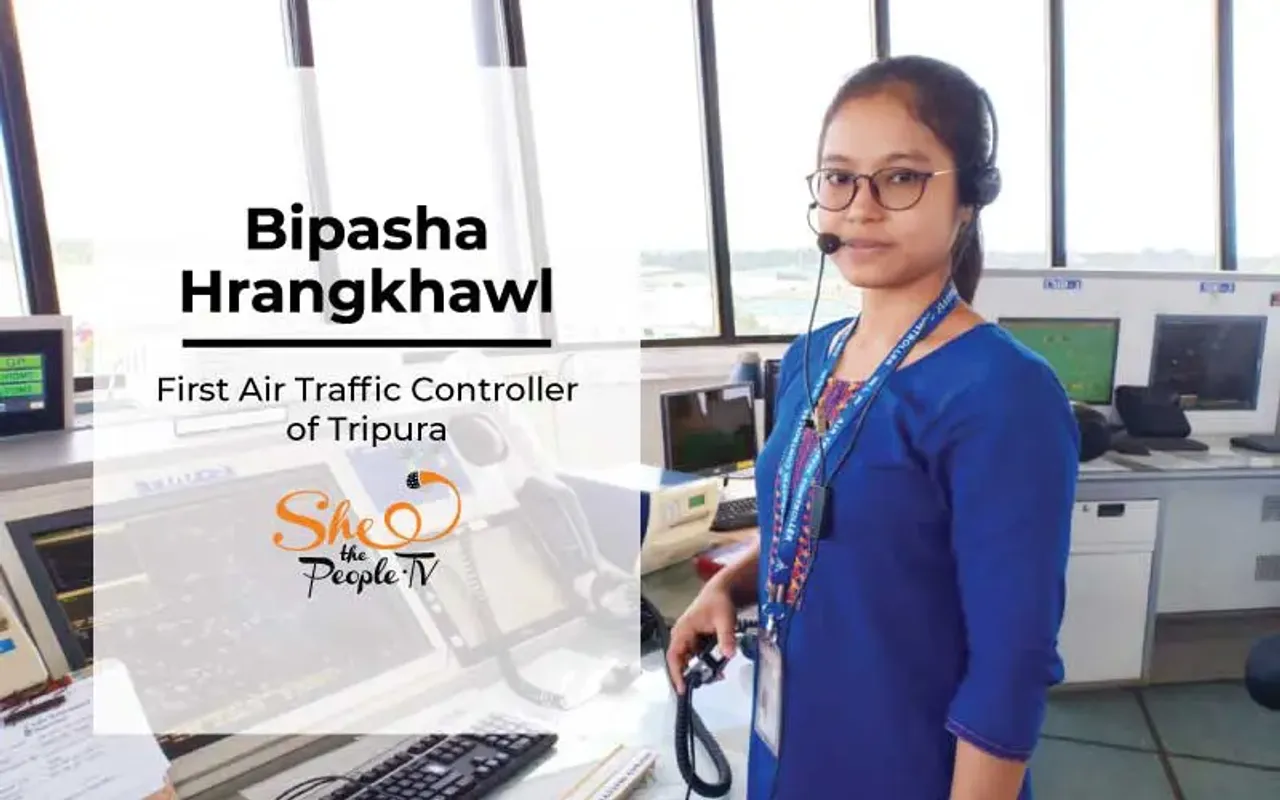 With changing times, many women across the country are opting for newer professions and  venturing into traditionally male-dominated arenas. While it's a struggle in itself to tread the untrodden path, being the first person to take up a male dominated profession while belonging to a state that isn't as developed as the metropolitan cities adds to the struggle. The few women who defy these barriers and emerge successful are what we call extraordinary. One such woman is Bipasha Hrangkhawl who has recently become the first ever female Air Traffic Controller in Tripura.
Becoming An Air Traffic Controller
Born in Rangamura, a village in the Khowai district of Tripura, 26-year-old Bipasha tells SheThepeople.TV that it was her father's dream to see her become an ATC and she just followed it. Her father, Bijoy Kumar Hrangkhawl worked as an engineer in the state power department. She recounts that she grew up watching "Air Crash Investigation" on TV which also pushed her to consider this unconventional profession. "This was the time I already knew I will do something different in life and not follow the norm," she says. But this journey wasn't an easy one as it compelled her to see many failures before she cleared the JE (Air traffic control) exam and interview and finally bagged this job. She first gave this exam in 2015 and it took her two years to finally get her the job.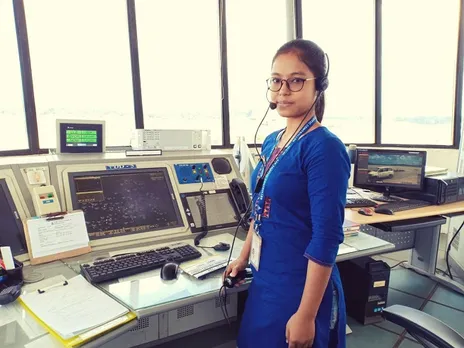 The First Female Air Traffic Controller- Bipasha Hrangkhawl
She gave several exams in this interim, of which she cleared the preliminary tests of many but nothing substantial came out of these. However, that did not deter her spirit as she always came back to the examination hall with more zeal. "Despite not being able to clear many exams, I continued to apply for competitive exams because I knew I was improving each day. I believed in the saying 'When the going gets tough, the tough gets going.' I knew competition may get tough, but I also knew if I continue, I will surely get there. The belief I had in me was the biggest force that kept me going," Bipasha says.
After successfully being taken on for the job, in 2017, Bipasha had to undergo six months of training in Mumbai where she was "trained rigorously and the criteria for passing was 80 per cent in almost all the modules, was a challenge." After the completion of her training she also got posted in Mumbai and that proved to be an extreme high pressure work environment for a person who just began with her job as an ATC. "The coordination we had to do with other units was quite tough because of the huge movement of flights. In peak hours it was always a challenge to be able to complete a task under pressure," she recalls, adding that in comparison at the Agartala airport, close to 15 flights land and take off every day.
Bipasha desperately wanted to get a transfer back to her home city of Agartala and it finally happened recently. One of the major reasons for this was that her father suffered a brain stroke in June last year due to which she had to apply for leave frequently. Fortunately, she got transferred as soon as she applied for it. She joined as ATC junior executive officer in Agartala. On how she felt when she got to know that she is in fact the first female ATC, she says, "I got to know about it from my seniors. I was happy, surprised and was wondering why the job is not so popular among women in the state. I expect more women ATCs from Tripura in the future."
ALSO READ: Tripura's lone female Christian candidate in the fray: Dipti Halam
Growing up in Tripura
While Bipasha has been Tripura-based all her life, the initial days of her life were spent in a village till she was around six years old. "As far as I can remember, as a child up until I was seven or eight years old, I just enjoyed life. I had only short-term goals like learning cycling, playing badminton, and speaking English (I could not speak in English even though my initial schooling was in English medium. It was when I heard my cousins speak really good English, I felt the urge to learn. So, I started to speak in English with my father. He used to just smile and co-operate to build my confidence," she recounts.
When her family moved to Agartala, Tripura's capital city which was a much bigger city than where she had lived, it caused a bit of culture shock to her. "I felt intimidated by everyone around. Schoolmates were so smart and well learned. However, in few years I realised marks are not everything, they may only bring me a seat in a good college, but never my character and personality," she says adding that her parents never pulled her up due to her grades, in fact her father encouraged her to become a wildlife activist or an environmentalist.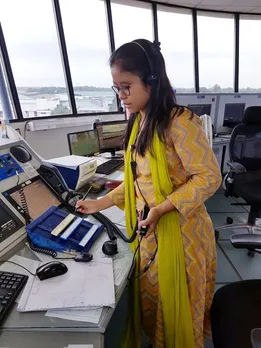 Bipasha Hrangkhawl hard at work
Talking about her support system, she says, "My parents surely were a huge support system. My mother used to remind me of the times when I was a teenager and would be distracted and I still managed to come back on track and my father always made me believe that money, job, status is not everything in life, and that no matter what I do, I should be happy and healthy first."
Women of the Northeast
Women of the North-Eastern states are considered to be extremely progressive because of the fact that some states observe matrilineal culture. But this does not show up in terms of their numbers in such professions, politics, corporate jobs etc. Bipasha believes the reason that there are not many women who are able to make it into these professions because of the hype that is already created by other professions like medical, engineering, management, law, etc.
She recounts that she grew up watching "Air Crash Investigation" on TV which also pushed her to consider the unconventional profession. "This was the time I already knew I will do something different in life and not follow the norm,' she says.
"In the Northeast, I would say that women are well respected in most, though not all, parts and communities. Women are encouraged enough, but it also depends on the woman's choices. In Tripura, the women still have a long way to go to be confident enough to look after themselves. We still do read about crimes on women in newspapers every day. This indicates the women have to be aware about their rights and should know where to find their support from," she says about the treatment of women in the North East.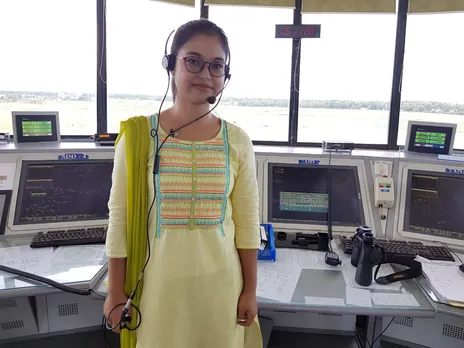 Bipasha cracked the exam in 2017
Finally, she says, "To all the women from my homeland, and also to women from everywhere, I would just like to say, believe in yourself. Know the meaning of gender equality and never ever compromise on your principles. Be Strong. Pray. Follow your dreams with a plan and never give up."
ALSO READ: This Kashmir Officer Is Striking On Land Mafia One Kanal At A Time