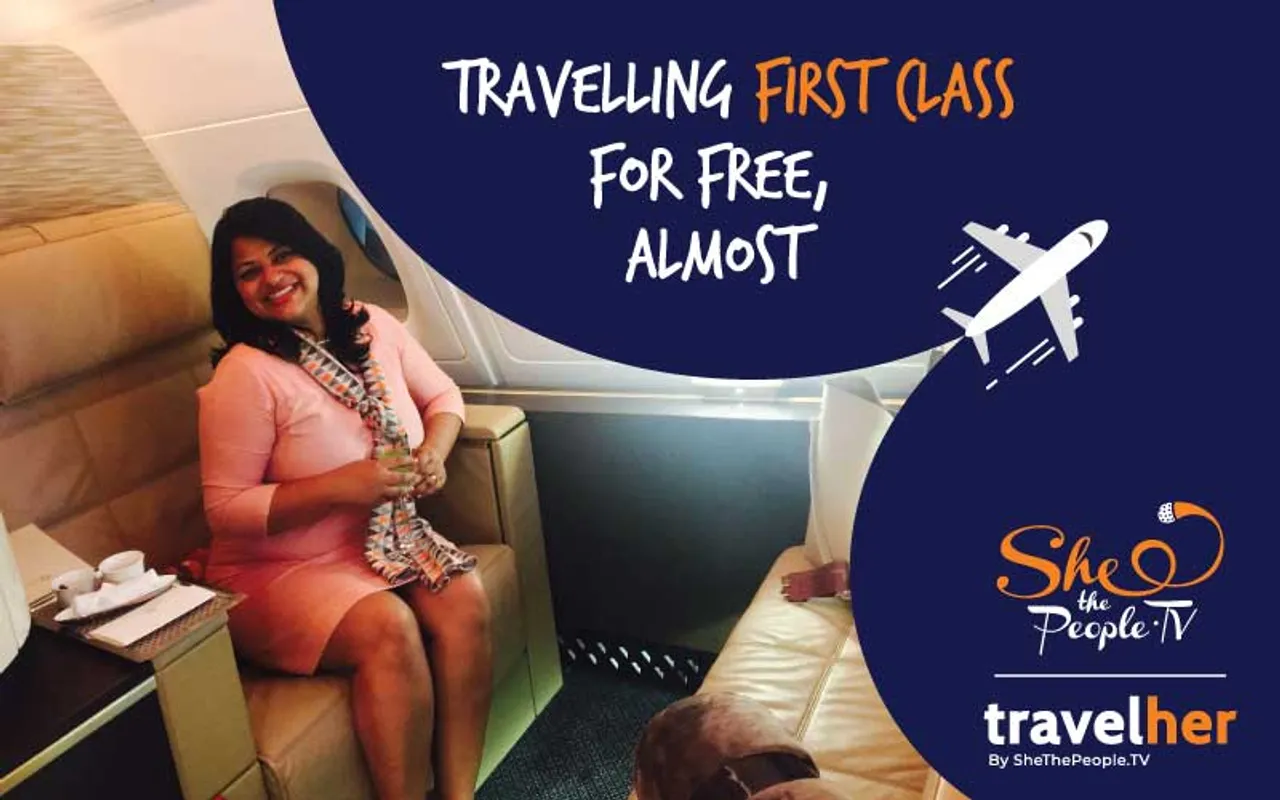 It's the start of a new year and I'm sure we are all busy making travel plans for the year ahead. The thing about travel is that it is not free and it never will be. Traveling costs money, especially if you want to travel comfortably and treat yourself to business class flights once in a while. They are expensive and sometimes can range from a few thousand rupees and cost all the way up to a few lakh rupees.
In 2019, I have flown Business Class five times, within India internationally, and paid (almost)zero cash. I say almost because you still need to pay nominal taxes which for me amounted to 538 rupees on domestic flights. A Business Class flight from Mumbai to Delhi for 500 rupees, not bad I'd say!
But how about paying zero cash to fly Business Class to Dubai. I just completed a weeklong vacation in Dubai and witnessed the most amazing fireworks show at the Burj Khalifa on New Year's eve. I flew Business Class from Mumbai to Dubai and back without breaking my bank. Actually, without spending a single penny from my savings. The air ticket that would have otherwise cost me about one lakh rupees came to me absolutely free. Are you surprised?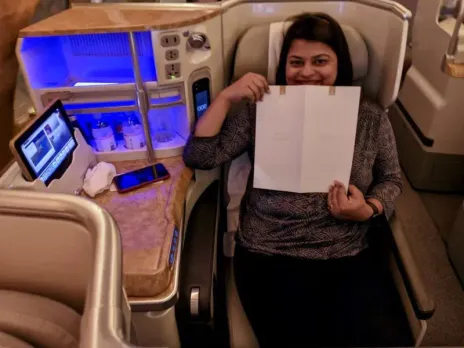 How to travel business class for free, almost.
Also Read: TravelHer: When I Discovered The Wild Side Of Singapore
So, the question is how does one fly premium airline cabins without spending premium money? Here are three tips to travel the world in style without breaking the bank:
Sign up loyalty programs: Signing up for loyalty programs is free and an easy way to collect miles every time you fly. Sometimes airlines even run promotions allowing you rake up extra miles. For instance, my mom seldom flies and doesn't care much about earning miles. Last year, I reconciled few of her flights and after crediting her miles to her airline programme she now magically has 8,000 miles in her account.
Use credit cards that earn you Airmiles: It is a myth that you need to fly ever so often to earn miles. The fact is that you can earn more miles every day on the ground than flying up in the air. Using the right credit cards that earn air miles and travel rewards for everyday expenses can very quickly add up your mileage balance. One year, I earned 54,000 miles without boarding a plane. In 2019, I earned 6,000 miles on a certain airline by flying them and 26,000 miles through everyday spends on my credit card. Not just that, I also earned four free business class flights on my credit card by just reaching my spending targets. That does not mean I went ballistic shopping and swiping my card around instead I put my regular expenses on the card to earn future travels. The point being your grocery shopping, dinner outings, salon visits and cab rides can all earn you miles for that next free air ticket, so instead of doling out cash, put your cards to good use.
Pool you miles with family and friends: Did you know that a number of airline loyalty programs allow you to pool your miles together with your family and friends? This is a great way to consolidate all your miles in one place and works very well even if some members of your family fly seldom. So, let's say your mom and dad fly once a year and you take a few flights for work and vacation, you can collect all the miles in one family account and redeem them for free flights for any member in the pool group.
Your grocery shopping, dinner outings, salon visits and cab rides can all earn you miles for that next free air ticket, so instead of doling out cash, put your cards to good use.
I am yet to come across a person who doesn't like to travel, however over the years travel has become synonymous with only saving money. With the power of travel loyalty programs and generous credit card rewards one can travel comfortably without being a millionaire.
To sum it up, In 2019 all I spent for my five Business Class flights was approximately 2,000 rupees and I manage to save money and fly Business Class every year. Therefore, by following a few simple tips you can travel the world (almost) free and in style too.
Shipra Baranwal works in the loyalty management industry and is an expert at leveraging her credit card rewards. Shipra runs the PointsPurse workshops to educate women about how to optimise credit card rewards. The views expressed are the author's own.