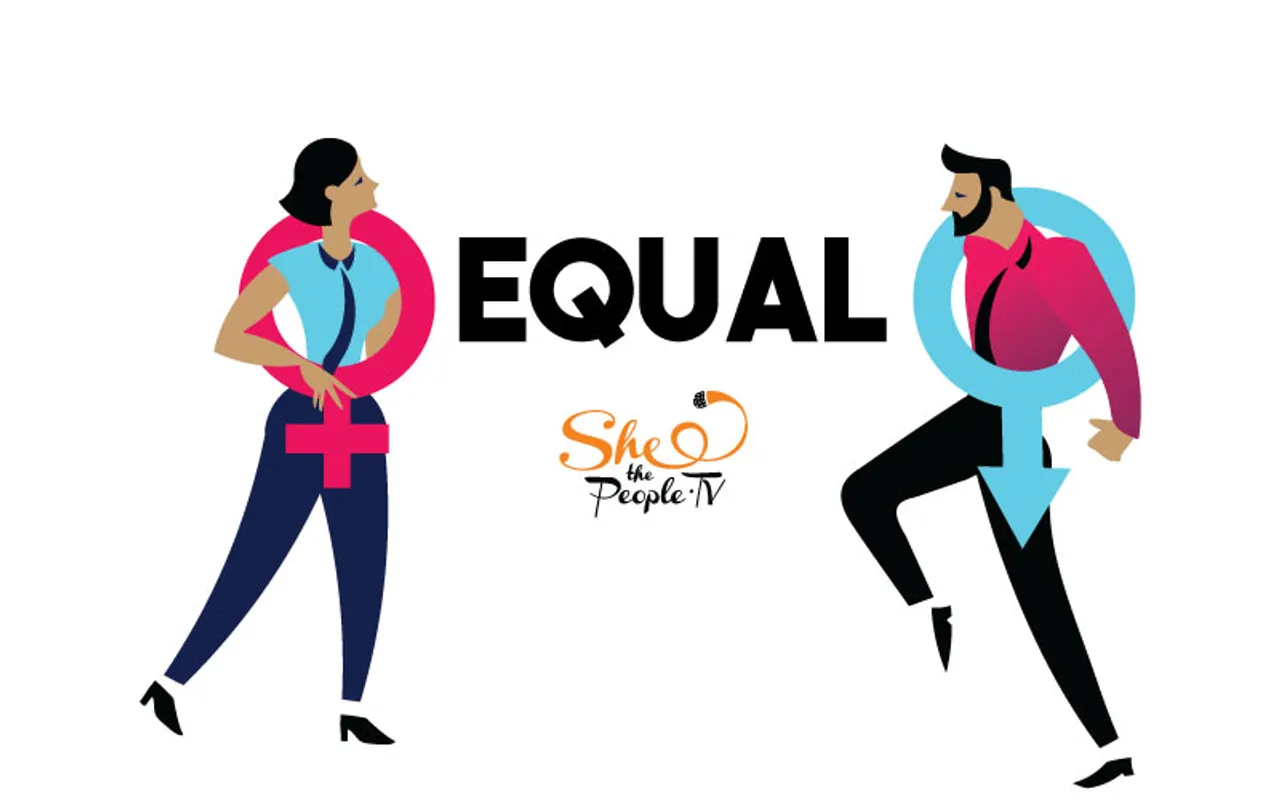 Today, August 26, marks Women's Equality Day in the United States of America to commemorate the adoption of the 19th Amendment to the American Constitution in 1920, which granted women voting rights after a long-drawn suffrage movement that spanned almost a century. However, courtesy social media, no celebration or event restricts itself to a single country anymore. Trends and hashtags ensure that the significance of every occasion extends itself globally. Therefore not just American women, but the world is celebrating Women's Equality today. But does women's equality pivot on the axis of equal voting rights? Does dedicating a day to the fight for equality even have enough meaning? Moreover how far has it been successful in India?
Also Read: 13 year old Raped in UP. Her Tongue Cut, Eyes Hacked. Body Found in the Fields: Report
It was reported this morning that a 17-year old girl, who went to fill a scholarship form, was brutally raped and murdered in Uttar Pradesh's Lakhimpur Kheri. This is the second such incident that has emerged from this district, following the rape of a 13-year old just ten days ago. As per government released data, a rape occurs every 15 minutes in India. Safety for women isn't ensured even during the COVID-19 lockdown. The US National Bureau of Economic Research reported that there has been a 131 percent increase in domestic violence complaints in May 2020 in COVID-19 red zones.
This begs the questions: What kind of women's equality are we celebrating in India? Where women are not assured of safety when they go out to fill an education form? Or worse still, when they are within the confines of their own homes? When will the Beti Bachao slogan ever fulfil itself?
Are We Truly Equal As Women?
The series of days attributed to women throughout the year - from Women's Day, Mother's Day, to now, Women's Equality Day -  are just an opportunity for brands and conglomerates to encash some money. In the run-up to these days, companies plan out advertisements and social media campaigns that are aimed at "celebrating women." But what's ironic is that it would be a rarity in this setup to find the gender in question constituting even half the workforce. 
Economic Times in 2019 reported that "there were just 24, or 4.8 percent, women among CEOs of companies that made up the 2018 Fortune 500 list." This was a deep drop of 25 percent from 2017. Kiran Mazumdar-Shaw, Biocon Chairperson, told the newspaper, "The top talent in India is naturally skewed towards choosing men as CEOs and MDs."
When women don't have enough representation in large corporates and MNCs, then with what authority do companies advertise and make money off days like Women's Equality?
Also Read: Tripura: Online Protests Erupt Following Gang-rape Of A 17-year-old Girl
What About Equal Rights For Transwomen?
With the advent of multi-platform media channels, Women's Day and Equality Day have had splendid marketing over the years. They simply undergo an annual facelift and then flood the market either through videos or photos or WhatsApp messages. So powerful is their impact made out to be that it wouldn't be uncommon to find mothers, sisters, daughters dabbing tears after consuming this content.
The sight of an overworked housewife being given her due or a transgender asserting her place in society would be enough to pull at anybody's heartstrings. Wouldn't it? In March 2017, ">Vicks came out with an ad featuring transwoman Gauri Sawant playing mother to a daughter and owning her identity with pride. It became an instant success, making the audience emotional over the injustices trans people have to face. 
That same year, two transwomen notably lost their lives - one, who died by suicide, and the other, who was strangled to death.
Also Read: National Council For Transgender Persons Constituted By The Centre
What To Choose: Women's Equality Day Or The Feminist Movement?
Be they flowers or videos, in the end, all become worthless tokens in the larger picture of the feminist movement that has taken lives, freed many, gagged most, and elevated some. The three waves of feminism have been steeped in the intellect, sweat, and voices of women that have continually challenged the oppression of patriarchy. It has taken us years to get where we are in our fight for women's equality. And even today, we only have consolation prizes in our hands in the form of these "days." 
The primary difference between Women's Equality Day and feminism is the duration. What comparison do these one-day celebrations of equality have with the centuries-old feminist movement? Moreover, do they even have any significance in a world that routinely oppresses, rapes, and silences women? Should we dwell much on these single-day fests or dedicate ourselves to the bigger feminist fight through our words and actions? These are the questions we need to ask ourselves this Women's Equality Day. 
Views expressed are the author's own.