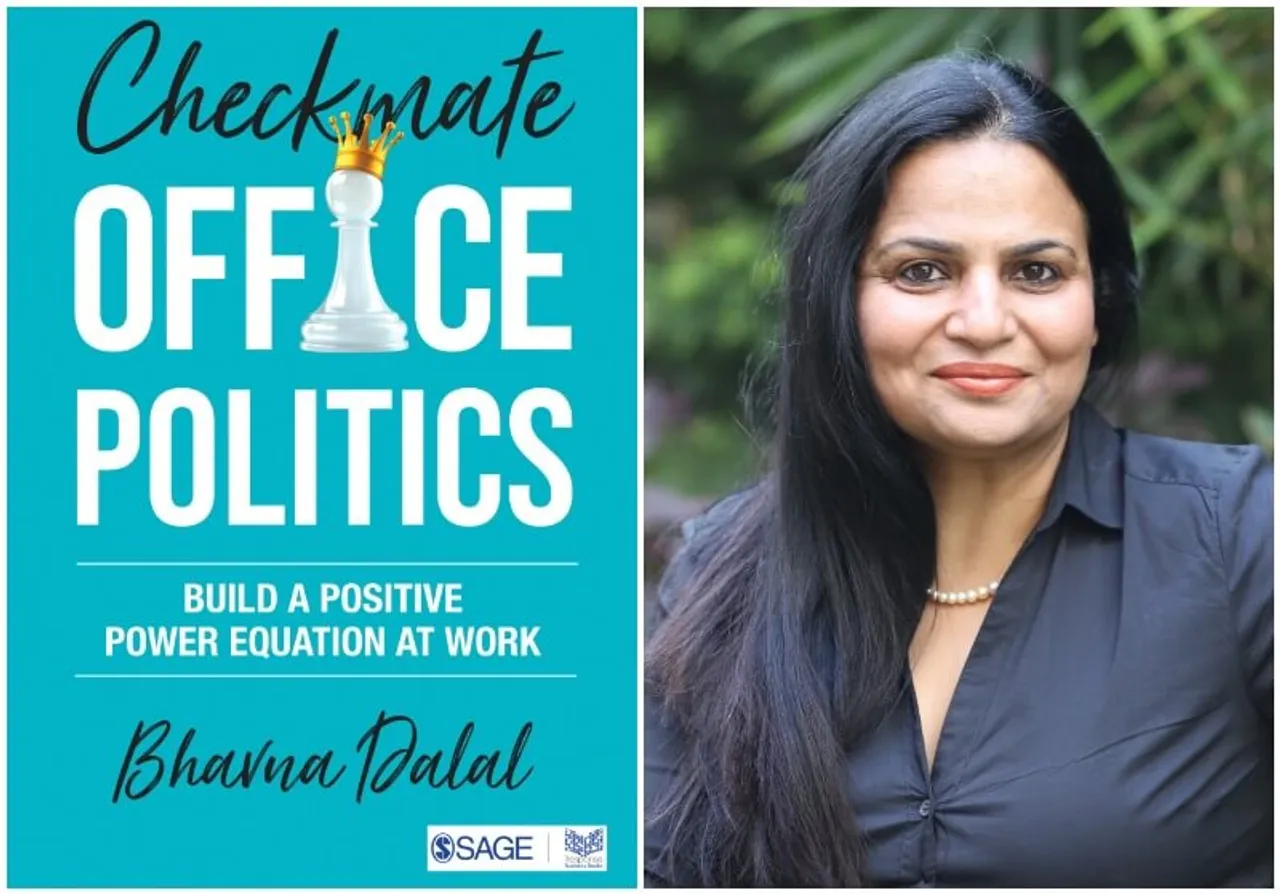 Office politics is all about influence, power, and relationships. Enough studies indicate that the distribution of power in the corporate arena is skewed in favour of men. As a leadership coach, when I work with women leaders, I find that they do exceptionally well on building and maintaining relationships, in fact, a bit too much - to the extent that they don't claim their power when they need to. I tackle this in-depth in my book Checkmate Office Politics.
There are certain circumstances which force women leaders to struggle more than men. Just because these issues exist, that does not mean women cannot become empowered to deal with them more effectively and to their advantage. Organisations vested in building and maintaining a progressive, productive, and healthy culture must pay attention to this truth.
Following are six realities that influence women's leadership with regards to politics in the workplace along with ideas on improving them:
1. Gender Stereotyping
The problem: The common male stereotype for leaders is that men take charge. The parallel stereotype for women is that they care. Women's capability to lead is often undermined by this
typecasting. On taking charge, women are indeed considered as competent leaders; however, they are not well-liked. Caring women, however, are liked but not regarded as influential leaders.
Quite a dichotomy, isn't it? Extra hard work must be done by the ladies to be perceived as both pleasant and competent.
Also Read: Three Hacks To Ensure That Women Leadership Can Grow In India
The solution: Stakeholders must become aware of the biases existing in the minds of their employees. Leaders must challenge their thinking and inquire whether they are acting unfairly. A good exercise may be to reverse the gender of the person in question and notice if it changes your impressions. Find champions, both male and female, that advocate for women leaders. Ensure adequate training around diversity and inclusion to help people recognise the effects of gender stereotyping.
2. Salary Discrepancy
The problem: This may sound like a broken record, but the fact is women continue to make less money than men, everything else being equal. Around the world, female employees continue to face a gaping wage discrepancy.
The solution: Companies can administer regular pay audits to ensure there are no inconsistencies and gaps. Encourage transparency of salaries. Constantly evaluating policies and practices around recruitment, promotions, and talent development can also help prevent this injustice.
3. Gender Bias
The problem: Conscious and unconscious bias in people's minds is a significant deterrent for women in the corporate world. Everyone holds unconscious biases that manifest in workplace interactions, even though one doesn't want them to.
The solution: Address uncomfortable or difficult topics. Help educate women leaders of the dynamics around them. Please stand up for others when they are feeling vulnerable and are not able to express themselves. Your silence makes you complicit.
4. Access to Desirable Opportunities
The problem: Women do not have equal access to career-defining opportunities as men do. In business, not all leadership opportunities are created equal; neither do all roles offer the same growth level. Women are offered fewer high impact, high visibility, and mission-critical roles, crucial for reaching the top.
Also Read: Debjani Ghosh, President NASSCOM, On Women In Tech And Gender Bias
The solution: Organisations can start initiatives to ensure women are not being left behind. They can offer leadership development programs, such that women are clear on their vision and feel confident and empowered to negotiate their roles.
5. Lack of Women Role Models
The problem: There are fewer powerful examples of women role models in workplaces. It isn't easy to become something you have not seen or experienced. A lack of powerful or visibly successful senior female role models can be a significant obstacle for career advancement.
The solution: Companies can intentionally appoint highly qualified women to their executive teams and boards either by grooming them in house or hiring from outside.
6. Flexibility
The problem: Everyone enjoys flexibility; however, it is a greater need for women. It allows them to manage their career and personal priorities best. The good news is that the COVID-19 situation is forcing everyone to embrace flexibility. After the initial hiccups, people have now learned to accept its advantages and benefits. The pitfall to be aware of is - don't go overboard by looser boundaries of work-from-home and maintain a sense of work-life balance, especially when not going into the office.
Also Read: Here Are 3 Mindsets To Watch Out For While You Work From Home
The solution: Flexible work arrangements are a useful tool for organisations to improve their diversity numbers and attract talent. It has cost-savings benefits to increase turnover and
productivity. Organisations and critical stakeholders must measure success based on productivity and results, and not time spent working. They can identify cases where flexibility is executed to advantage and showcase it to others.
The need of the hour is awareness around these issues. This first step will pave the path for incredible transformation.
Image Credit: Bhavna Dalal/ Sage Publications
Bhavna Dalal, founder and CEO of Talent Power Partners—a leadership development consulting company, is the author of Checkmate Office Politics. The views expressed are the author's own.