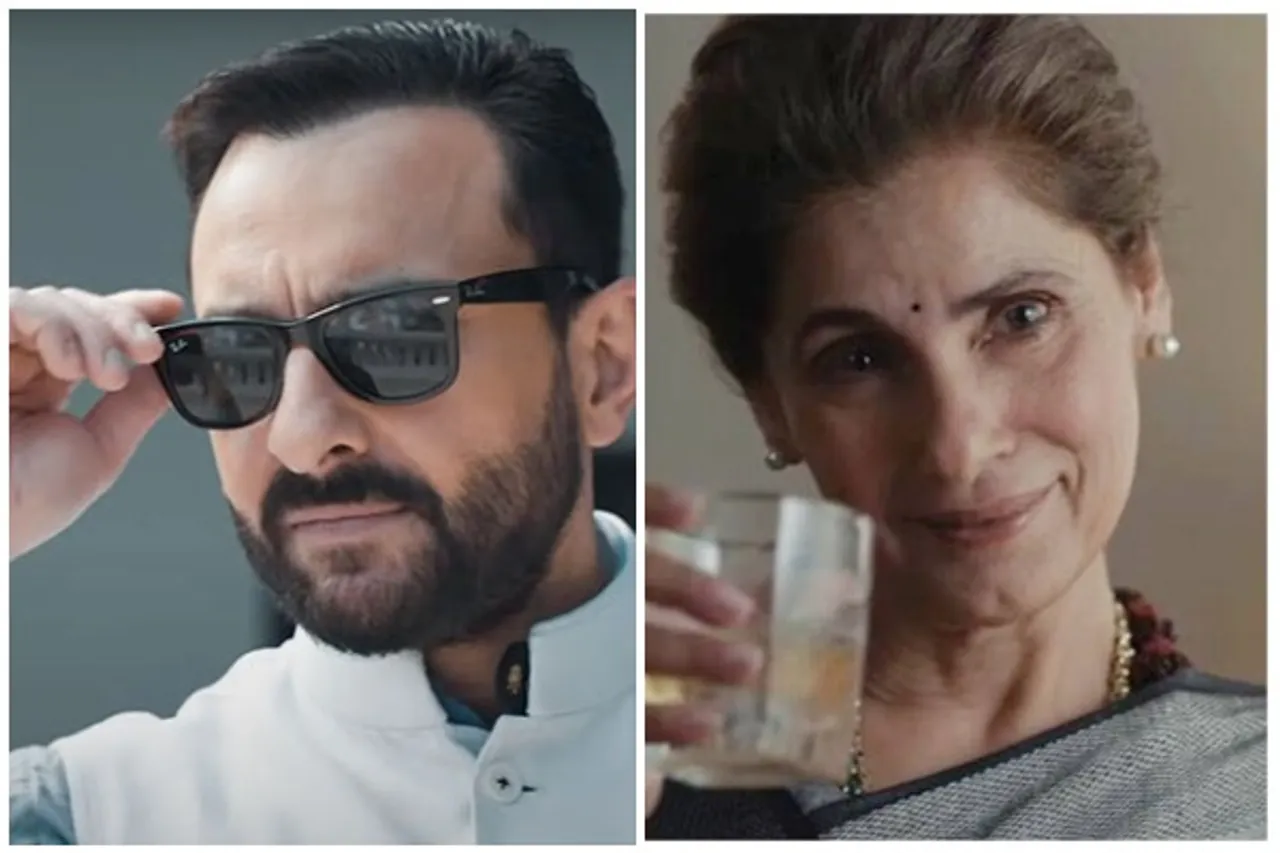 The first trailer of Saif-Ali Khan and Dimple Kapadia starer Tandav is out now. Created and directed by Ali Abbas Zafar, Tandav is a multi-starer political drama to be released on Amazon Prime Video on January 15. The trailer depicts the drama as a reflection of moral and political ambiguities and rivalry in the fight for the coveted seat of the country's prime minister. While it is a known fact that Indian politics is full of twists and turns but what causes these unexpected changes is the rife and conspiracies that thrive behind the closed doors. And Tandav exposes the chaos of the other side of the door which makes it more relevant, thrilling and bold.
The trailer opens with Saif Ali Khan who is in the role of a politician, Samar Pratap Singh, performing the last rites of his dead father who was the prime minister of the country.
Singh is touted to be the next prime minister, however, his character is not plain. We are hinted at the beginning that Pratap is a dictator and is bent at rising to power by hook or by crook. Tandav hence depicts the conspiracies and challenges that Pratap weaves to rule over the prime minister's seat, if not directly as a prime minister, then at least indirectly as the one who controls the prime minister. Although Khan has earned much praise for his stern, witty Chanakya-like character, Dimple Kapadia steals the show as a shrewd politician Anuradha endeavouring to be the next prime minister amidst the chaos.
Also Read: Akshay Kumar's "Proud Son-In-Law Moment": Shares Christopher Nolan's Note To Dimple Kapadia For 'Tenet'
Dimple Kapadia's character Anuradha reminds us of the women politicians in India reeling to rise to power which is dominated by men. But Anuradha comes out as a threat to this male authority as she challenges Samar Pratap Singh and becomes a strong candidate of the PM's seat. She challenges him about revealing his secret conspiracy behind his father's mysterious death if she is not elected as the next prime minister. While Pratap seems to be the powerful patriarch of Indian politics, Dimple Kapadia's character reminds us of women's wit and capability to threaten every male-dominance and turn the table towards themselves.
Dimple Kapadia's character Anuradha reminds us of the women politicians in India reeling to rise to power which is dominated by men.
Apart from Khan and Kapadia, other characters' performances also make the trailer thrilling and one of the most-awaited political drama of the new year. Mohammed Zeeshan appears as a strong youth politician who endeavours to be the next Prime Minister and a change-maker. While Sunil Grover attracts attention for stepping out of his essential comic role and into the role of a stern politician outlined by remarkable political sarcasm. Other women characters who will also be seen in the web series are Kritika Kamra, Sarah Jane Dias, Kritika Avasthi and Bhavna Chaudhary.
Also Read: Tribhanga Trailer Review: An Emotional Roller Coaster About Complicated Mother-Daughter Relationships
Watch the trailer here: