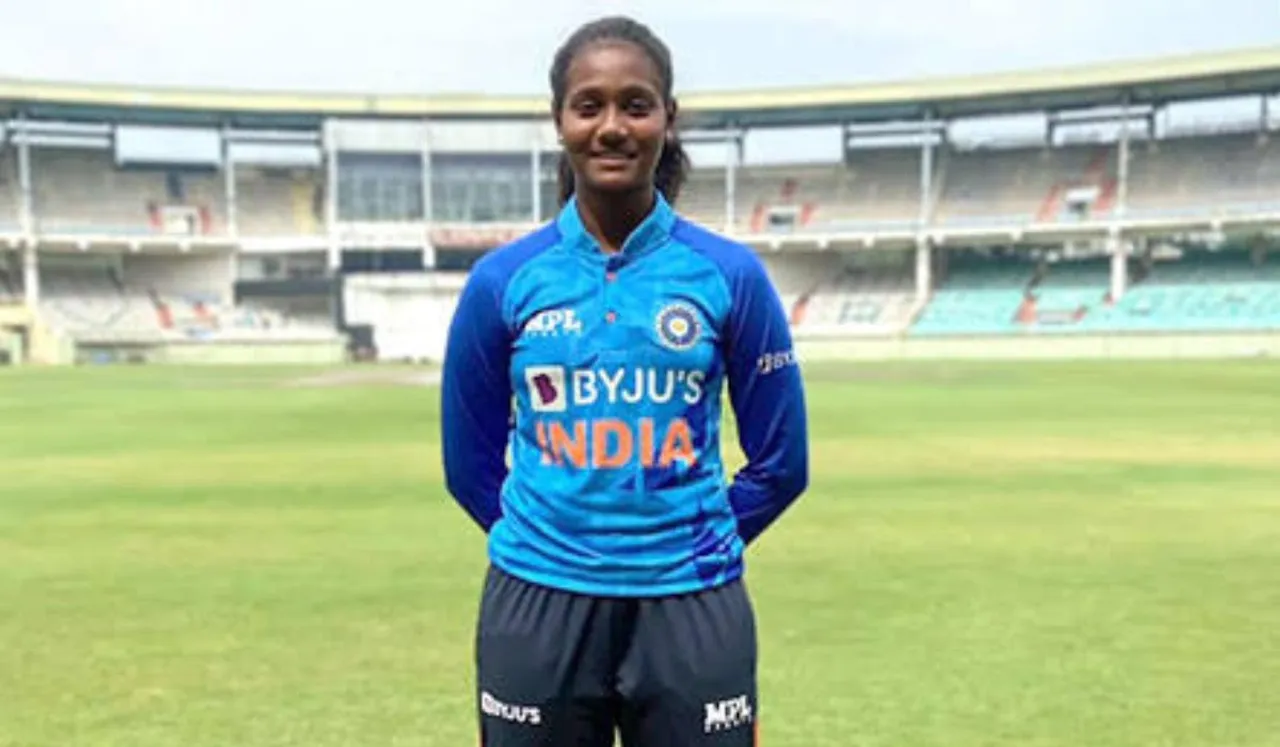 The Women's Premiere League is all set to kickstart on March 4, 2023.  The WPL is monumental for a lot of reasons including the fact that women cricketers will finally have a league of their own more than a decade after the IPL was first launched for male cricketers. Another interesting factor to look forward to in the opening match on March 4 between Mumbai Indians and Gujarat Giants is that 15-year-old Shabnam Shakil will now be the youngest cricketer ever to be selected for WPL 1.
Indian cricketer Shabnam Shakil, born on June 17, 2007, will compete for Gujarat Giants as a right-handed batswoman and right-arm medium bowler. Often referred to as Shabnam MD Shakil, she is an Andhra Pradesh native. She is enrolled in class 10 at the Siva Sivani School in Visakhapatnam's Marripalem. Shabnam Shakil first became interested in cricket while witnessing her father play club cricket as a fast bowler.
When she was eight years old, her father enrolled her in Visakhapatnam's NAD Academy after noticing her love for cricket. Coach Nagaraju coached her at the academy. In the evenings, she played cricket on the Visakhapatnam District Cricket Association (VDCA) field under the instruction of Satish Reddy and Krishna Rao.
Shabnam Shakil
She got the attention of the Indian selectors whilst playing &t=72s">cricket at the regional level due to her ability to bowl at 110 Kmph. She then joined 25 other girls at a camp at the National Cricket Academy, where she received training for the Quadrangular Series.
She was a member of the India U-19 women's team that played New Zealand in a five-match T20 series at home in 2022. The series was conducted at Mumbai's MCA Bandra Kurla Complex venue from November 27 to December 6, 2022. Shabnam participated in the Women's U19 T20 Quadrangular Series that year, competing for India B Women Under-19 against West Indies, Sri Lanka, and India A.
She was a member of the Indian Women's U-19 T20 World Cup team in 2023. Only two of the tournament's games offered Shabnam the opportunity to play. Andhra Pradesh Women, India A Women Under-19, India B Women Under-19, and India Women Under-19 are a few of the teams Shabnam has represented at the national and international levels. She enjoys dancing, playing badminton, and playing chess in her leisure time. Jhulan Goswarm and Jasprit Bumrah, two Indian cricket players, are her absolute favourites. She was sold to Gujarat Giants in the first WPL auction in February 2023 for 10 lakhs.
After Krishna district natives Sneha Deepthi, from Vizag, R Kalpana, and S Meghna, Shabnam is the fourth female from Andhra Pradesh to represent the team India.
---
Suggested reading: Most Beautiful Indian Women Cricketers: Why Are People Even Searching For This?