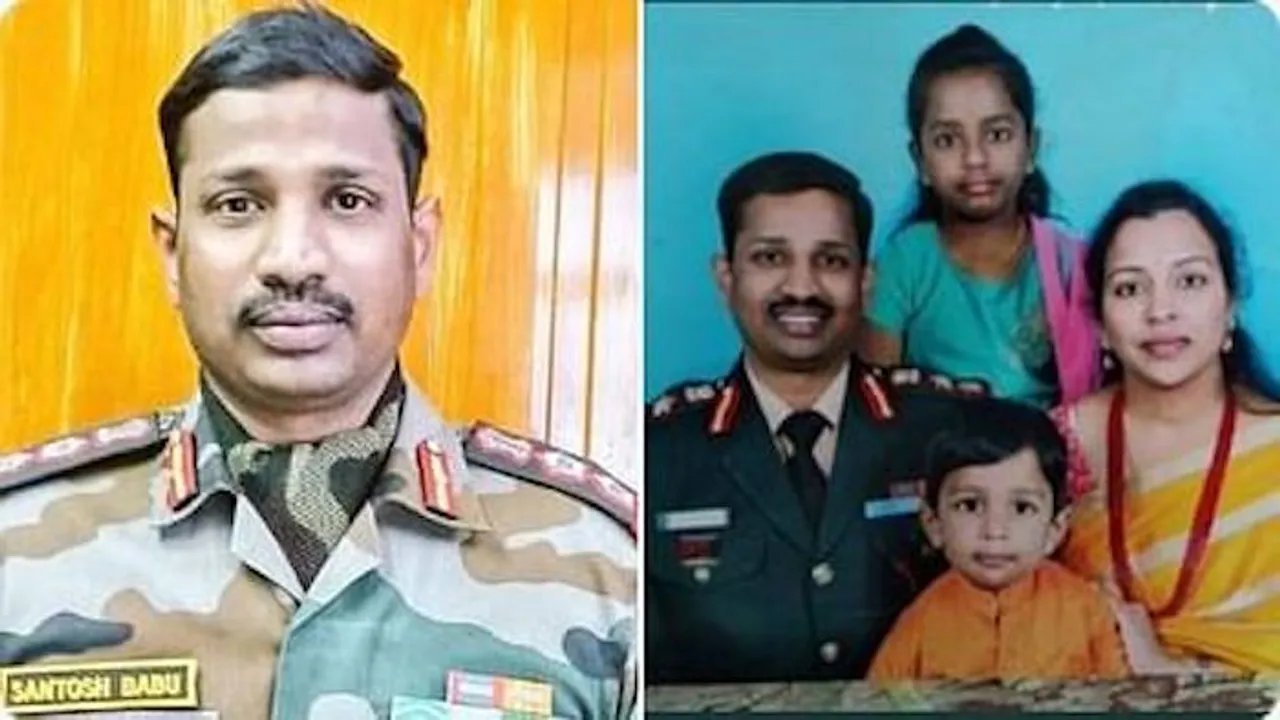 The soaring tension between India and China comes bearing the news of irreparable loss to many families of men in uniform in our country. So far, as per news reports, 20 Indian soldiers have been killed in the fight at Galwan Valley in Ladakh, while four are in critical condition. Those martyred include Sepoy Kundan Kumar Ojha, who became father to a daughter just 17 days ago.
I am both sad and proud. My son has laid down his life for the country. As a mother I am sad. He was my only son. - Mother of Martyred Colonel Santosh Babu.
Many of us will read news about the martyrdom these brave soldiers have achieved, we will like and retweet heartbreaking images of their final journeys, of their wives and mothers crying, or daughters and sons saluting their bodies wrapped in the tricolour through tears, of mourning fathers who hold their heads high with pride. Then we will move on. Till another skirmish at any of our international borders emerges, till pilots die in unfortunate crashes on their own soil, till another terrorist attack rocks the nation, and then the whole cycle will repeat itself.
Also Read: Handwara Heartbreak: Mothers, Kids Teary Eyed Salute To Martyred Soldiers
We need to ask ourselves, is it enough to simply mourn our bravehearts on social media and move on? The posts on our timeline change, our lives move on, but those bereaved, they have to deal with their loss on their own.
How many of us will wonder two months from now about the Colonel Santosh Babu's young daughter whose photo one has seen on social media, standing hands folded in front of an image of her father? About the poor farming family in hinterlands of the country who just lost their only son? About a daughter who will never get to meet her father, and will only know him through memories of others?
These questions matter more than ever today, as we battle a pandemic. The families these martyrs have left behind have ageing parents, young children and partners, who need support and care, which a mere monetary compensation cannot provide.
Besides, coronavirus pandemic or not, our soldiers cannot be reduced to war casualties, to lofty digital tributes from commoners and leaders alike. We have to remember that there is more to a soldier's life than the duty he or she performs for their nation. What's at risk is not just their lives but the wellbeing of their loved ones too. A tweet to remember them, a cry for war, a post on the anniversary of the attack that took their life, a photograph to remember them by in articles, these are not enough.
So don't just scroll past a post on a soldier's martyrdom, or share it and move on. Read about their family and ask out aloud, again and again, as to what is being done to alleviate their grief.
Also Read: Nitika Kaul Embodies The Valorous Wives Of Men In Uniform
We cannot fill the void that loved ones leave in a family, but what we can do is to assure soldiers serving their country that the nation loves them back. That, it is concerned enough to commit to caring for their families if anything happens to them. Above all, we can assure the loved ones of our shaheeds that their loss has not been forgotten. That their beloved isn't just a ticker on a news bulletin or a number in a headline.
The views expressed are the author's own.