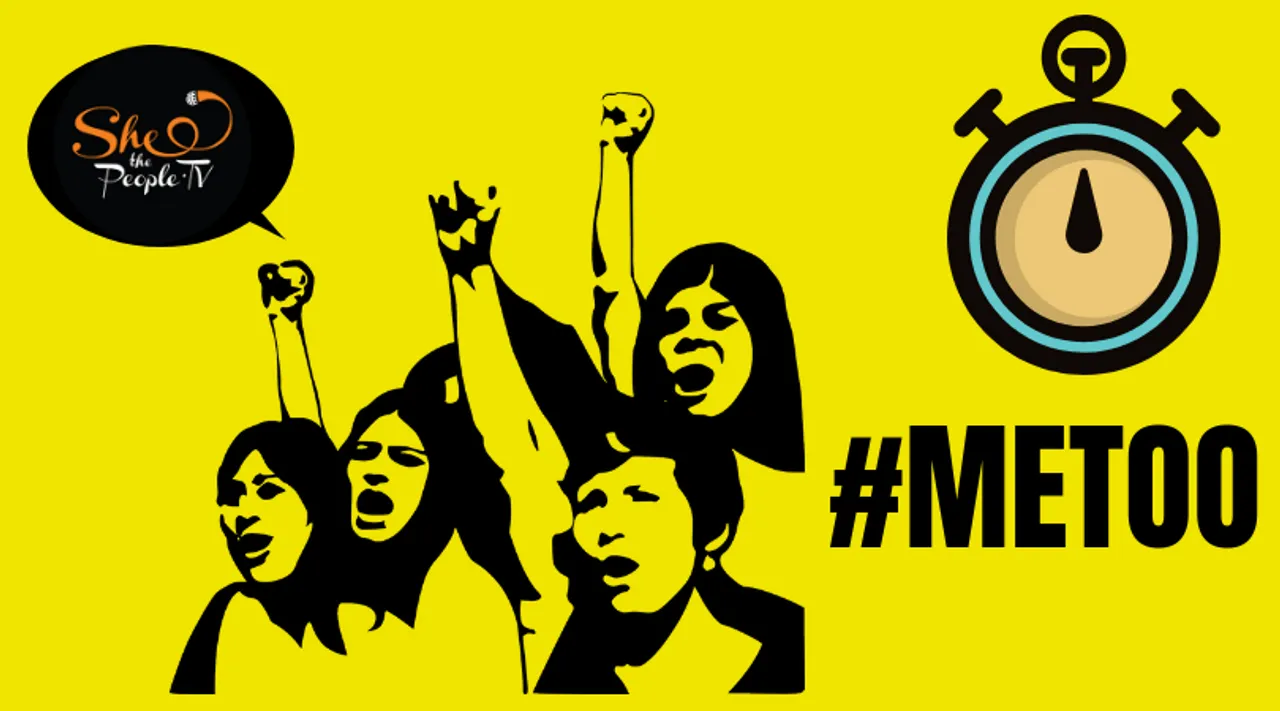 Past one year has been a box full of shockers as MeToo movement unfolded in the country in October 2018.  It all started with the former actor Tanushree Dutta speaking up about her MeToo story on the movie sets of Horn Ok, Please! where actor Nana Patekar allegedly sexually harassed her. As a result of the incident, Dutta had to quit the film industry while Patekar's acting career flourished. Dutta's revelation gave strength to several other women in the media and corporate sector to name and shame their colleagues or men, in general, who at some point in their lives sexually harassed them. The movement spread across comedy industry, news media, start-up ecosystem and also politics as MJ Akbar, former Minister of State (Foreign Ministry) was also named for being an alleged sexual predator. As many as 20 women named him while revealing their own names and identities as well.
However, he went on to file a defamation case against Priya Ramani, one of the persons who accused him of sexual harassment. There have been other cases where men have filed defamation cases against women for calling them out and women are fighting cases as accused persons and not as prosecutors.
ALSO READ: Chandigarh Court Says Absence Of Injury On Rape Survivor Indicates Consent
MeToo Is For Women To Speak Out
A lot of people have also questioned the very nature of MeToo where lots of women (anonymously and not) only named out men for sexually abusing them on social media but haven't filed any cases against them. Mahima Kukreja, writer and accuser of comic Utsav Chakraborty, recently said at an event, "Women haven't shared their stories to really put the men behind bars. For most women, it was a way to say that sexual harassment has happened with them too and there were so many women who spoke up about it for the first time."
Systemic failure that caters to influential men
But for some women, they really had to pay a price after all the defamation cases that have been filed against them, lawyer Malavika Rajakotia countered it by saying, "I find it ironical that the woman gets to state her case defending and there is a systemic failure when she is not able to prosecute because there is a systemic bias that she is going to suffer when she institutes that complaint. So, her way of healing is by naming and it is not about putting the man in jail."
She talks about the Priya Ramani-MJ Akbar case and says that while it is sub-judice but it is a fact that the complaint is not against the original complainant but against somebody who supported the complainant.
Why MeToo isn't all-inclusive?
Talking about how Metoo will go from starting from the upper-class women to the rural areas, Rajakotia says, "The ones who needed the help are the ones who are calling out and they are saying Me Too. Metoo is about retrieving the power that one lost because of a traumatic experience. The point is that it opens the door for others' stories and if the Metoo movement of telling stories is working upon the mindset of upper-class patriarchy which is going to filter and spread across others' mind-sets. It is a ripple effect so from that perspective it is a powerful movement because it is an urban movement."
Criticism of MeToo
On the issue of how will real change happen as we have seen umpteen number of changes in the legislation which hasn't helped much and above that the criticism of Metoo movement doesn't help either? Kukreja weighed in on this and said, "The criticism of MeToo movement is not to strengthen it but to invalidate it. There are no solutions being offered. And why it is not working is because influential men are not doing anything. Our systems are executed by influential men and they aren't doing anything is because they benefit from it."
She talks about what MeToo does to women and says, "For most women, it is about spitting their stories out and heaving a sigh of relief that finally, they could get it off their chest. It is not even about naming people at this point."
Why is MeToo not in the informal sector?
While MeToo does need to go wider and deeper to include the different genders including women working in the informal sector, journalist and founder of the India MeToo handle on Twitter, Rituparna Chatterjee asserts, "Every time people say that MeToo is supposed to do this or that, I wonder what even is MeToo? Is it an organization? We know that while it has been solely contained within the urban spaces, we do know that at the grass-roots level, organisations are working with vulnerable groups for decades now and they have very solid documented work. They are working with genderqueer people, Dalits etc."
ALSO READ: #MeToo India: Bringing Sexual Misconduct Out Of The Whisper Network
"We aren't holding on to the stories and letting them go as they pass. We have to investigate them further and the media has completely let that down"
Media failed MeToo
She calls out media and says that it is the one institution that failed the movement. "We aren't holding on to the stories and letting them go as they pass. We have to investigate them further and the media has completely let that down. Even with the stories of the MeToo movement, as soon as the Lok Sabha elections arrived, the stories started to disappear. What we need to do now is find a way with which, organisations, which have a powerful voice from every community must bring the stories of their communities out."
MeToo has had a deeper impact on our society than any other modern movement has. It brought conversations on sexual harassment to our dinner tables but before that light shuts off, we need to build it up to claim safer spaces within our offices and outside because that is the only way undo the wrongs of silence done by patriarchy for aeons now.