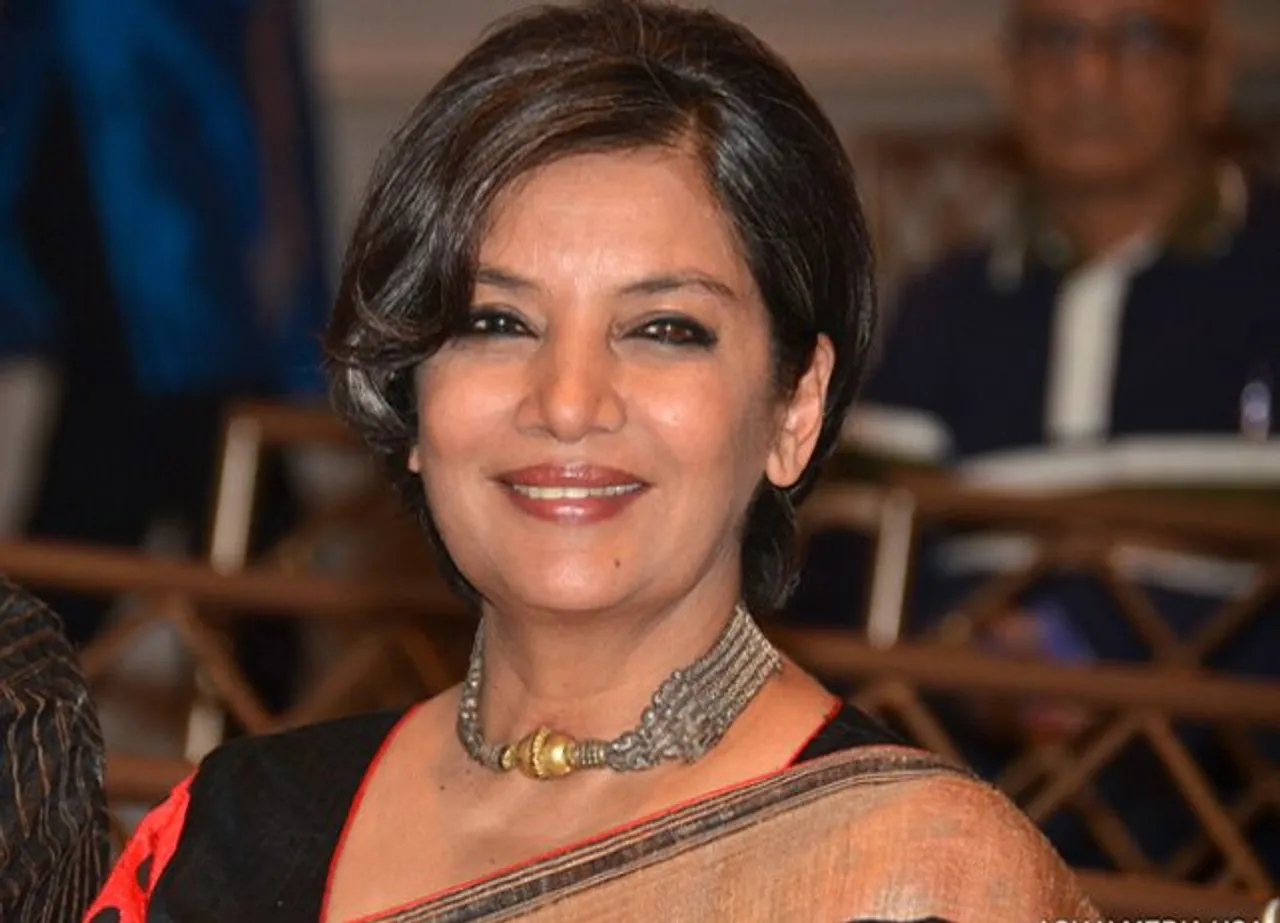 I don't know whether it's the insane time-bending quality of the coronavirus lockdown inducing this thought or that it actually is true, but it definitely appears like weddings in India have multiplied during the pandemic. Every time you refresh your social media feed, a new couple gets married. Or so it seems. If you come to think about it, it only makes sense. In a country that regards social norms and paisa vasooli over and above everything - including a life-threatening disease - there is no reason for weddings to halt come what may, is there?
And how can they? Especially since Indians love an occasion - any occasion - to deck up and dazzle. So much so that we are finding our way around the virus with co-ordinated, blingy face masks that suit the shaadi season. But while we may have mastered the complex art of matching our masks with our wedding couture, we still haven't been able to get a hang of the classic outfit called the 'gharara.' Or so veteran actor Shabana Azmi seems to think.
Also Read: Age Is A Barrier For Women At Workplaces: Here's How To Overcome It
The 70-year-old on Monday took to social media to give fans and followers a lesson on how not to wear the gharara, which has fast gained prominence as one of the most dependable wedding ensembles. Sharing a picture of herself with a friend, both dressed in ghararas, Azmi wrote, "@baraanijlal and I are wearing authentic #ghararas. The new version of the gharara is an eyesore. Tight on the thigh and the knee and then flared out is neither gharara nor bellbottoms! Please spare us."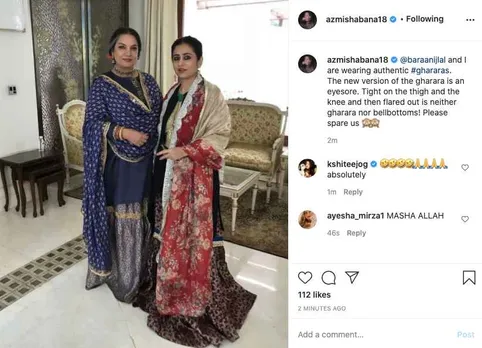 Source: Shabana Azmi, Instagram
Gharara Has Made A Comeback And How
The gharara, often used interchangeably with its close sibling sharara both traditionally originate from Lucknow and Awadhi regions during the cultural era of the nawabs, spanning the 19th and early 20th centuries. It was typically worn by Muslim women, slowly transgressing the borders of India, into Pakistan and Bangladesh. Breaking all communal barriers, the gharara and sharara are now regarded as opulent outfits, owing to their royal-looking appearance that cuts across all religions, ages and cultures.
Also Read: Remembering Banker Aisha De Sequeira who Put People First And Built Morgan Stanley in India
The entire look consists of a short kurti, paired with a dupatta, and wide-legged flared pants with a soft pleat at the knees. The fashion has developed such that the gharara now comes in different spins on the authentic design, with the flared pants sometimes thigh-hugging or frilled at the ankles. And it seems like this is a great cause of chagrin to Azmi, who has pointed out the traditional way of wearing ghararas on more than one occasion.
Sharing the same picture as she did now, Azmi had written on Instagram last year, "Here's My 2 bits worth..
It needs to be free flowing on the thigh NOT tight. The joint must be 4 inches above the knee where the gota is put."
Well, one can only hope that people pick up on the authentic two bits the actor has been trying to drill into our heads for so long.
Views expressed are the author's own.