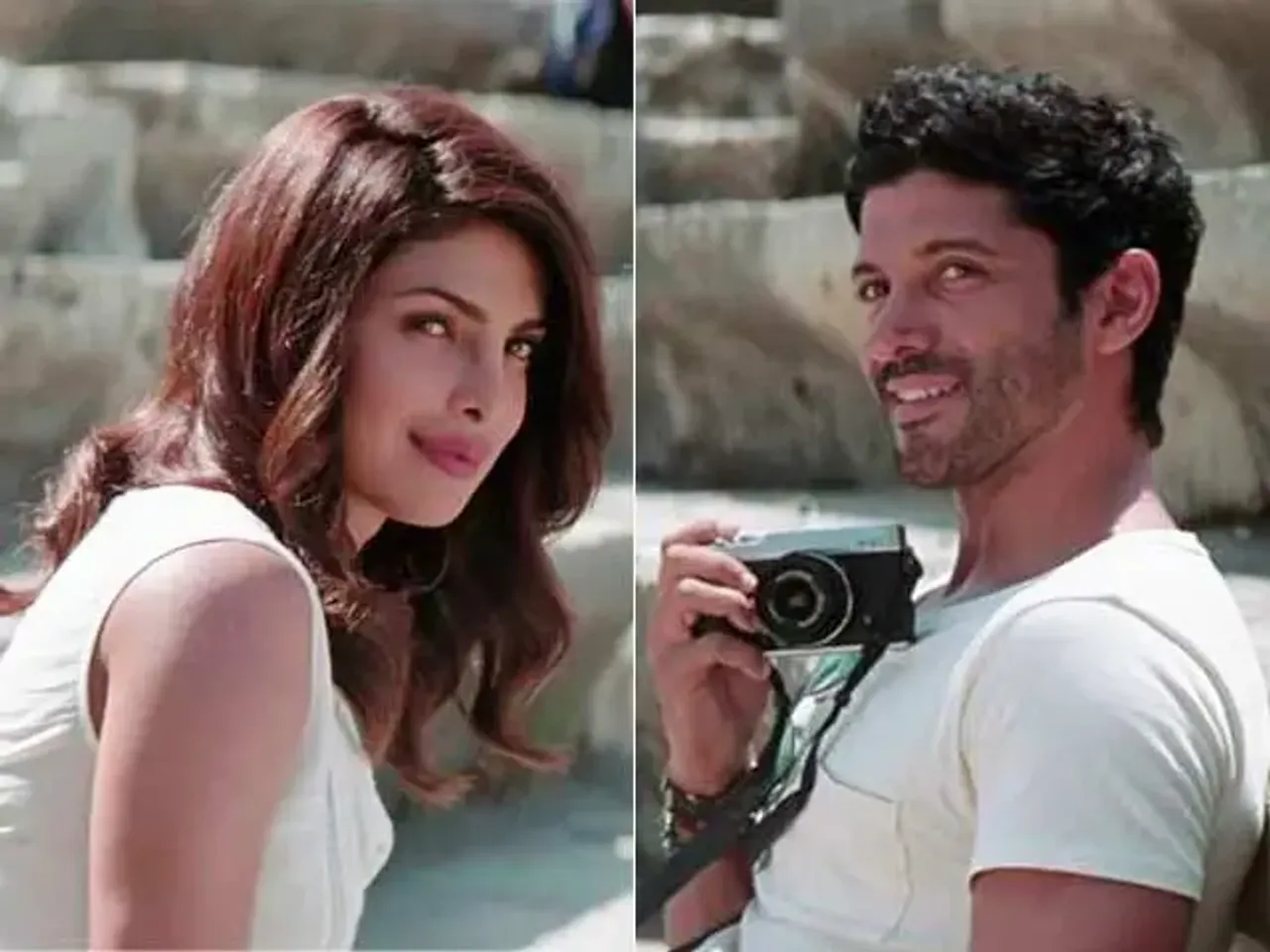 Bollywood has an undeniable influence on our lives. From shaping our personality to our clothing choices, India's film industry has been on the front foot in being a trendsetter. But in contrast to its everlasting influence, the Indian film industry houses innumerable instances of male chauvinism. With its inclination towards misogyny, the industry never fails to epitomise fairy-tale romance. The women are portrayed as delicately prim and proper, reflecting submissive behaviour towards their 'macho' male counterparts. And the women who are not meek on the screen are always playing a negative role. However, in the recent past, we did see a few woke male characters emerge contrary to the Bollywood-created ideals. The following five characters qualify to be great feminist boyfriends we feel:
Read Also:  Male Characters From Bollywood Films That We Loved In 2019
Sunny Gill, Dil Dhadakne Do
Sunny Gill (Farhan Akhtar) is a straight forward journalist whose charm swoons the protagonist Ayesha (Priyanka Chopra) for beyond his good looks. His character talks of advocating female empowerment and that's what sets him apart. He takes a strong dig at the pseudo-feminists when he points to Ayesha's husband Manav (Rahul Bose) in one scene saying you needn't 'allow women' to work because women should be able to take their own decisions to work or not work.
Kabir, Ki and Ka
Redefining gender roles, Kabir (Arjun Kapoor) in Ki and Ka would make every girl's heart swell. This character goes contrary to the conception of 'Double Shifts' to be done by women. He tries to regain respect for the unpaid jobs of house makers. He becomes the torchbearer of gender equality when he stays at home while his wife earns the bread. You should know that Pankaj Tripathi's real life, was a bit like this, his wife earned and funded the household while he struggled as an actor.
Sahil Mirza, Ek Ladki ko Dekha toh Aisa Laga
The character of Sahil Mirza, the playwright (Rajkumar Rao) at first was like any other male character. When he came face to face with Sweety's (Sonam Kapoor) sexual identity, he takes a stance that few other film characters would have. Instead of acting like a love-lost Romeo who continuously tries to win the heart of the woman he desired, he supports Sweety in the biggest quest of her life. He writes a play to help her cross the hurdles of stereotypes and assumptions and brings her sexual identity in front of her conservative traditional Punjabi family.
Amol, Chhapaak
Amol (Vikrant Massey) beats our stereotypical, traditional assumptions about beauty when he falls in love with Malti (Deepika Padukone). Hardly any films in Bollywood question the long prescribed definition of beauty - fair, pretty and made up! Amol falls for her courage and fearless nature when she chooses to fight for herself. He runs an NGO for the acid attack survivors, and he helps in empowering women victims. He instils in them the courage to go beyond the four walls. Good on you Amol.
Laxmikant, Padman
Menstruation is surrounded by a plethora of taboos in Indian society. There is complete silence when it comes to discussing  this natural cycle be it in the case of a husband and wife or a boy and girl. Therefore, the character of Laxmikant (Akshay Kumar) is an attempt to start this conversation. He is an open-minded man who goes beyond the societal dogma when he caters for the need of his menstruating wife by bringing her pride in 'those days'. The kind of support he provides the woman with while menstruating is what the society entirely lacks.
One should ask why such films don't surge on the box office. These films made an impact, questioned the status quo and raised questions most films worry to explore. These characters do give us hope that if the film industry is indeed such a big impact maker on audiences, then pushing boundaries with subjects will someday deliver both the message and the money for those behind it. These are some characters that changed roles and looked at the things through a gendered lens. We hope that not only will Bollywood change the narrative with female-centric films, female-led films but also by giving men a new avatar and perception.
Read Also: Love In Bollywood Films Over Seven Decades, Has It Changed?
Simran Dhawan is an intern with SheThePeople.TV