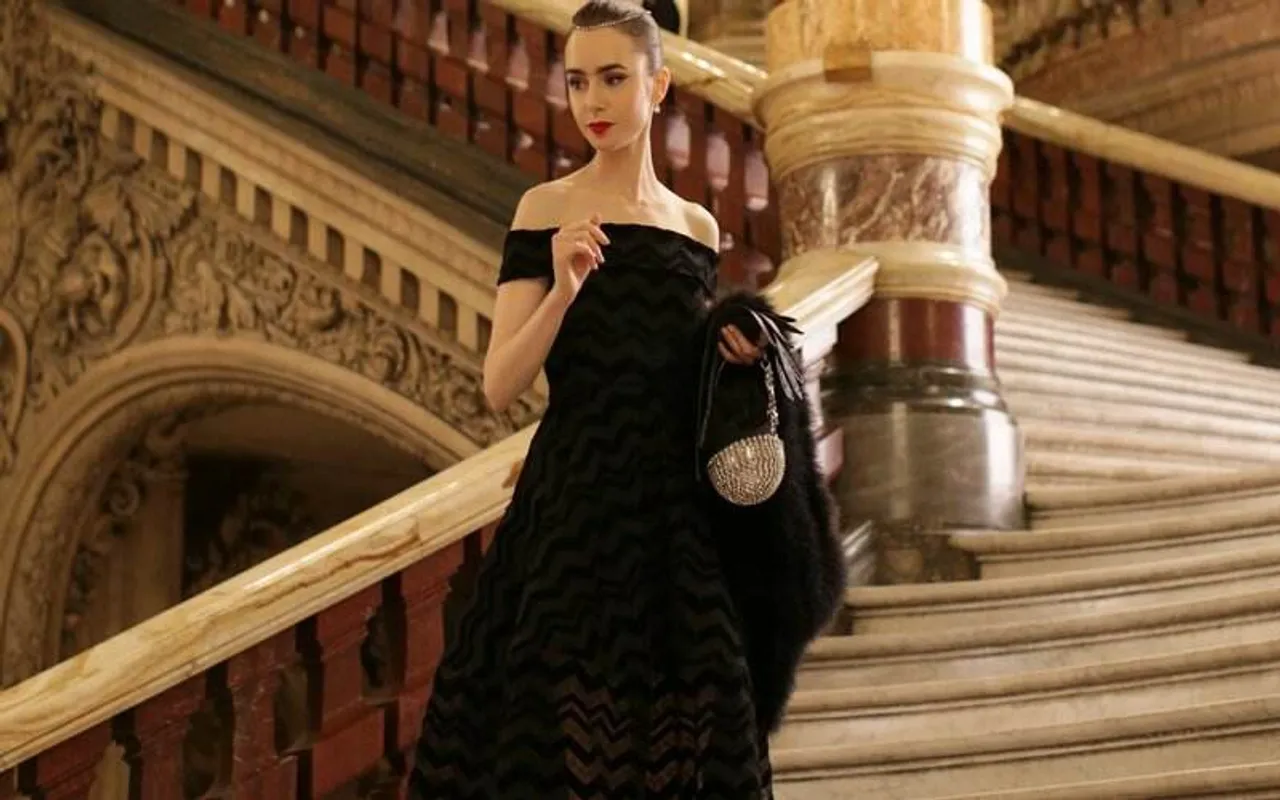 Season One of Netflix's latest offering, Emily in Paris, a romantic comedy about a young American social media executive's (mis) adventures in Paris, is riddled with stereotypes. To begin with, the episodes are liberally sprinkled with gorgeous Frenchmen, almost all of whom are amoral and don't believe in the concept of fidelity. Not that I'm complaining about all that gorgeousness onscreen, I mean, who in their right minds would?
Also Read: A Suitable Boy Review: A Rather Unsuitable Adaptation of Vikram Seth's Timeless Novel
There's Emily's make-you-weak-in-the-knees neighbour Gabriel from Normandy who is a chef at one of those typical cosy Parisian restaurants that has a sit-out in front. Then, there's the attractive albeit a trifle smooth client, Antoine, who has a wife, a mistress on the side and is on the lookout for another fling. Gasp! If that's not enough, there are a whole lot of others who are not only easy on the eyes but remarkably easy with their morals as well. Open marriages are not frowned on. In fact, they are encouraged and one can hop into bed with almost anyone, even if he's underage. Don't fret. His mum won't be mortified. Rather she will want all the gory details so that she can be sure of her son's prowess as a lover.
Double gasp!
Punctuality is non-existent. People land up to work late and the French seem quite happy being lazy and doing practically nothing. As Emily's friend Mindy points out, "the wonderful thing about Paris is that no one judges you for doing nothing. It's practically an art form here." Or as her wacky colleague Luc tells her, "you live to work, we work to live."
While the men are super dishy and unfaithful, the women are gorgeous and, wait for it, unfaithful. Everyone wears haute couture and smokes like a chimney (even outside the gym, right after a workout!) "Smoking is pleasure," reflects Paul, the owner of Savoir, the agency Emily works at. "And without pleasure, what are we?" he asks. "German?" Sylvie quips.
Also Read: Flesh Trailer: Swara Bhasker Takes On Sex Traffickers In New Web Series
Let's get to Sylvie, Emily's boss at Savoir. She is the boss from hell, the French version of Miranda Priestly from The Devil Wears Prada. In fact, Sylvie's probably bitchier but she has every reason to be. She finds Emily's chirpy positivity off-putting and the younger woman's arrival in Paris without having bothered to learn the language, awfully arrogant. So she snubs Emily at every opportunity and reminds her that she will never warm up to her. "You come to Paris, you walk into my office, you don't even bother to learn the language. You treat the city like it's your own amusement park. And after a year of food, sex, wine and maybe some culture, you'll go back from where you came. So perhaps we'll work together but no, we won't be friends."
While the series pokes gentle fun at the French with several instances where the humour seems exaggerated, the Americans are also ridiculed for their know-it-all, often supercilious behaviour and fake-it-till-you-make-it attitude. There are some Chinese stereotypes thrown in as well for good measure. There are moments when Emily is endearing but there are times when you want to fling a baguette at her. In fact, I completely understood Sylvie's disdain throughout all ten episodes and I'm not remotely French. I felt like slapping Emily myself.
Minor grievances aside, the series is hugely entertaining and therapeutic. But then, I've been stuck inside the house for seven months now, hiding from an invisible virus that has unleashed havoc on the world outside. There's a good chance I'm suffering from brain fog. For me, a visit to Emily's Paris was oddly liberating. Watching beautiful people wearing beautiful clothes in beautiful places without masks or the fear of infection acted like a pick-me-up. There were moments when I laughed out loud. Something I haven't done in a long while. I even shed a tear or two. I'd definitely recommend you have a go at it.
One thing though, keep your sanskaari-ness aside for a bit when you watch this. If you try not to be judgy and travel to Paris with an open mind, you might have fun with this one. Do let me know if you agree!
The views expressed are the author's own.