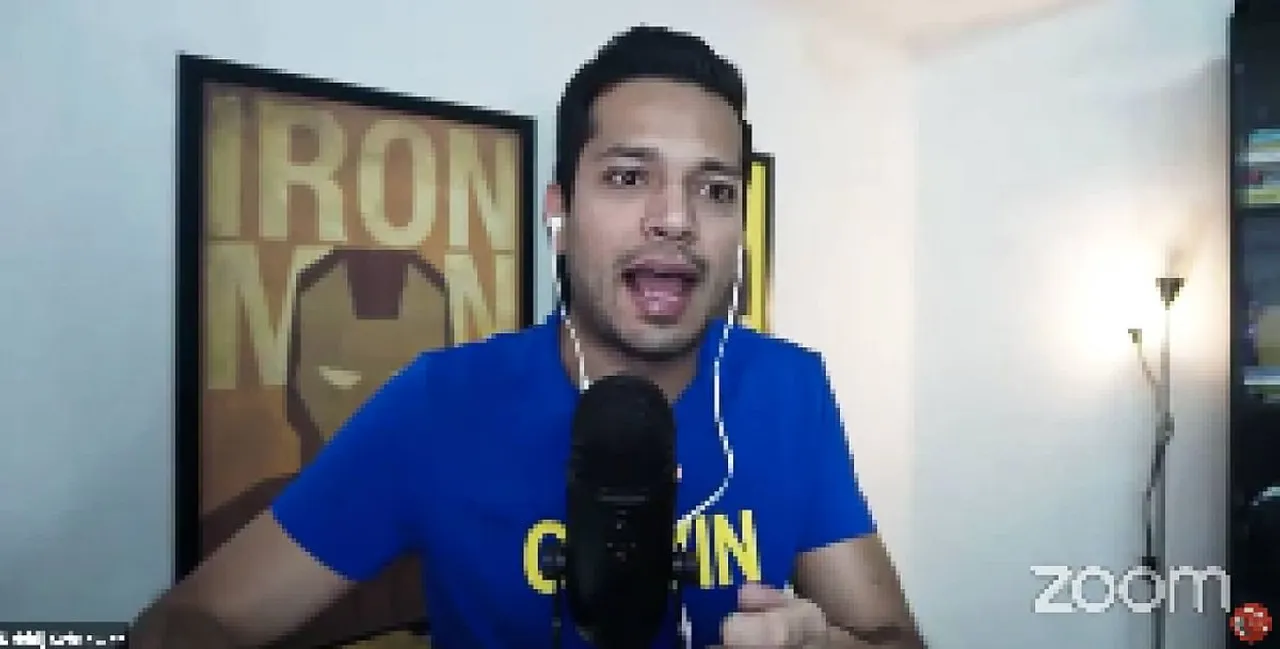 The dating webinar by a law website purportedly to educate its invited members (only men) reeks of misogyny and throws open the question - are there lawyer locker rooms that exist? An 'educational platform' called Law Sikho called for a webinar to 'teach' dating and allegedly talked about comparing women to a bread 'loaf with an expiry date'. In a private zoom call, it also discussed the importance of being 'visual' in dating relationships and how men should explore '10s of women'. This zoom room and its conversations went viral receiving outrage from social media, from both men and women.
It forces us to think of many questions, most important of them all - do lawyer locker rooms exist? Is it time to call them out? Like some other professions, law, is considered a boys club. We aren't saying this, numbers do. In India women make only 15% of senior law firm lawyers as per Legally India. Litigation is dominated by men. Even though 50% of incoming campus recruits are women, the numbers dwindle to between 25% to 30% female ratio as roles progress.
Like the Bois Locker Room, this zoom meeting talked of exchanging women's pictures. The webinar seemed to assume that its 'okay' to do something like this. It talked of dating multiple women and making that an aim to be a successful dater. By doing a webinar of this kind, was LawSikho mainstreaming misogyny? Does this not look like a professionals locker room focussed on doing just that - objectifying women?
Terminology
Speaking with SheThePeople one person familiar and enraged with the webinar's content said, "Parallels between sales and marketing and with the notion of dating, 'talent' and 'seducing.' Problematic terms for a conversation, worse for one that's a 'lecture.'
His advise to guys is to not send dick pics because they 'don't work' said a person who had analysed this webinar. Are we not to question these terms, this thinking, this mindset, this need for a 'webinar on dating'?
Tone
A young woman named Avanti entered the webinar and tried to explain to the host that these conversations were sexist. The participants were uneasy with the presence of a woman. Also Avanti's presence and questions got both the LawSikho founder and his lifestyle guru guest considerably edgy. LawSikho founder is seen getting upset and insinuates wanting to 'take care of her' while she was laying forth her arguments against the relevance and the premise of this webinar.
The small clip which is still floating on social media, shows the edginess of the founder of LawSikho and haughtiness of his guest, the lifestyle dating guru while responding to Avanti's comment about them discussing sexist theories. While we need to question the right space for such discussions, we also need to question the tone for them.
Who is this Guru?
Even a cursory google tells you this guru's job is to tell people 'how to get more confident with girls.' With a youtube channel and several learning courses, he runs the business of teaching men to 'get girls.' Clearly LawSikho couldn't have been misty eyed about who their guest was. And the self proclaimed love guru Kshitij Sherawat (in the feature image) claims to not know what misogyny meant and here he was a guru for dating, lifestyle and more.
The Apology
All this outrage through out Twitter, finally led the LawSikho founder to apologise. The fact that it needed so many people to question and ridicule such a webinar for an apology to happen itself suggests the founders of this didn't find anything odd in conducting this webinar. But like many such apologies, this too became one where the guys are now calling themselves the victims of an outrage when their intent was to create a learning module.
In a long apology, which we can only call a weak one, the founder of LawSikho, has suggested that he was a victim in this outcome and outrage. "Lots of sexist comments were posted by anonymous attendees, hurtful things were being posted, and I was unable to monitor or manage it. Very, very sorry about that. Same to any other women who were targeted," said the apology. While as adult males, we expect these men to own up to their mistake, this apology is seeming like their effort to shaft the blame on the woman and social media that is questioning their intent.
Dating Lecture without Women?
Another question to ask is, if this was a dating webinar why were there no women in it? Dating isn't secretive and perhaps the presence of women would have allowed for healthier conversations? LawSikho.com calls itself the "world's most advanced practical legal training" and this dating webinar was a manel called 'How can professionals have a dating life', the call for which was "for men only". This reeks of some sort of slanted conversations, questions intent of having 'just boys' and ethics of the organisation.
Dating, intimacy and relationships, there's nothing wrong in having discussions on them, in fact they could be seen as a basic need for every person, considering our current situation. But should that discussion happen from a single gender's perspective? Should the other gender get trolled or accused of being "overly sensitive" if they call out the discourse for being sexist?
Like in the case of the Bois Locker Room, the webinar must force us to raise important questions.