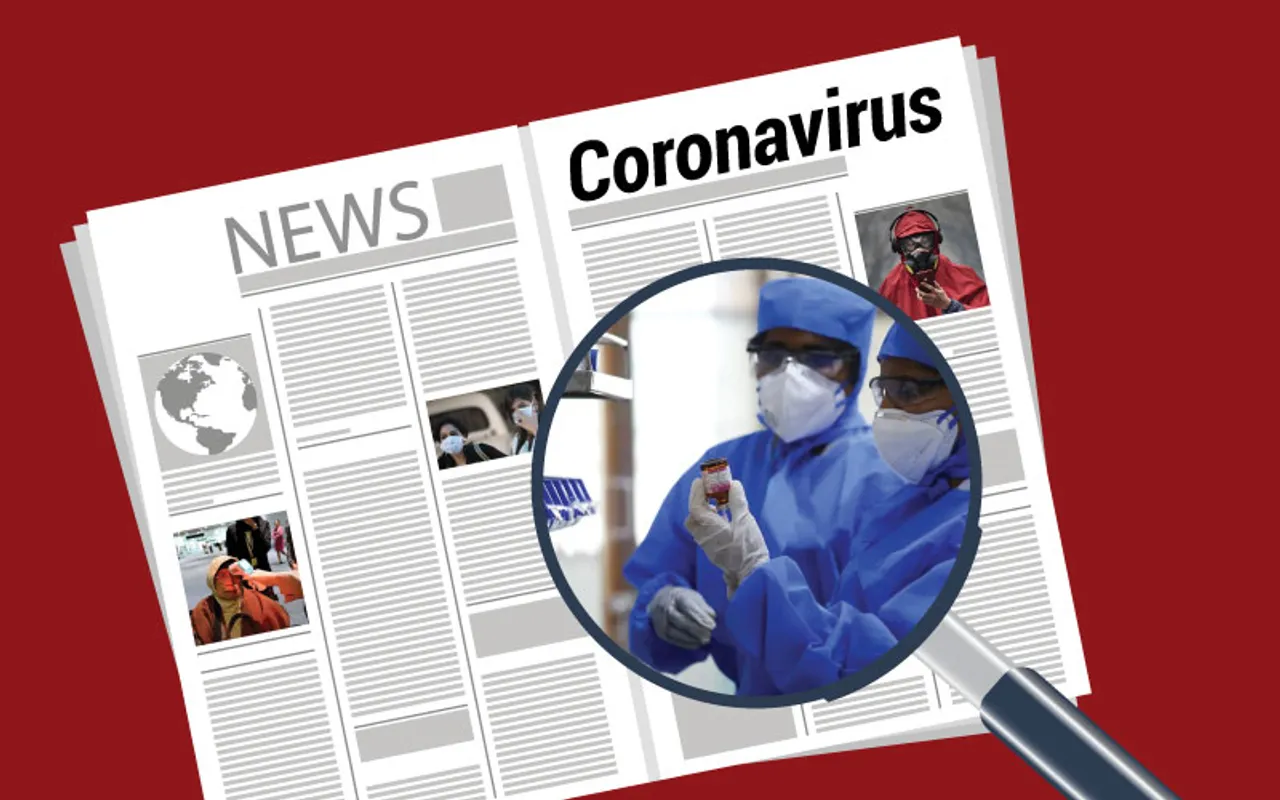 A video of a Surat doctor being verbally and physically attacked by her neighbour is doing rounds on social media. The reason? Dr Sanjivani's neighbour thought that she would spread COVID-19 in their building and infect everyone. If you aren't done patting your back for getting out on the terrace and balcony to bang utensils or clap to honour the frontline healthcare workers in India, then perhaps this story is the wake-up call you need. From being pelted with stones to being abused, threatened with eviction and discriminated against, this is the cost healthcare professionals are enduring for being on the frontlines for their country in this battle against coronavirus.
ASK YOURSELF WHY:
Doctors and other health care professionals are facing discrimination in India from a society gripped with coronavirus panic.
Does panic justify turning hostile against the very people who for our first line of defence against the pandemic?
What right do we have to demand that these professionals put their lives on the line for us, when we cannot even show basic decency towards them?
To stay safe, you don't have to keep doctors out of your society, but simply stay put in your own homes.
Resident Doctors' Association of New Delhi's All India Institute of Medical Sciences recently sent a letter to Home Minister Amit Shah, which read, "Doctors, nurses and other healthcare workers involved in COVID care are being asked to vacate their rented homes and some have been even forcefully evicted from their temporary residence by landlords and house-owners due to the fear that those healthcare professionals make them susceptible to coronavirus infection." The letter, that was also shared on Twitter, further revealed that many doctors across the country now have nowhere to go, and are stranded on the roads with their luggage. And then there was the incident in the city of Indore where a mob turned hostile and pelted stones on healthcare workers who had come to the area to collect samples for COVID-19 test. A similar incident has come to light in Ujjain, a city near Indore, where healthcare workers who had gone to enquire about coronavirus symptoms among residents of Bilotipura and were allegedly threatened to be pelted with stones by the area's residents.
Fear brings out the worst in each one of us, but does that give people the right to turn on those very people who are their first line of defence against this pandemic?
Also Read: Compassion In The Time Of COVID-19: It Should Go Beyond Your Family
Fear brings out the worst in each one of us, but does that give people the right to turn on those very people who are their first line of defence against this pandemic? Can we even call ourselves a civilised society if we let fear and panic overcome compassion and sensibility and blatantly discriminate against doctors, nurses, air hostesses, cleaners etc, who are helping those in need?  When all this is over, when that din of utensils, the self-appreciation dies down, does this country have the guts to look in the mirror and address the ugly discrimination that is so inherent to us, that it rises on any and every possible occasion? Religion, profession, political affiliation, we are a ticking time bomb waiting to explode. We just need a trigger that'll provide a reason for the rot of hatred that corrodes our hearts, to come out in the open. Today it is fear, tomorrow it'll be something else.
The key to social distancing isn't kicking out frontline workers but staying in your own homes and staying well informed.
Dr Sanjeevani isn't even working in the COVID-19 ward at Surat's Civil hospital, but that didn't stop her neighbour apparently. "The doctors who treat coronavirus patients in an isolation ward remain under quarantine. But he is convinced that I have the virus and somehow I will spread it to him as well," she said, as reported by India Today, adding, "All my neighbours have the same sense of resentment, they all give me a hostile look. Although nobody has physically approached me since the March 23 incident the hostility is very much there. Nobody is happy that I am a doctor and I am working in a hospital where COVID-19 patients are being treated."
Also Read: Dalgona Coffee: When Desi Beverages Get Social Media Makeover
If you are practicing social distancing properly, then how will you catch COVID-19 infection? Doctors, nurses, compounders and technicians, etc do not have the luxury of locking themselves up inside their homes and be safe. They are stepping out of their homes to contain the spread of coronavirus, to treat those who are infected, and to make sure that even patients who do not have COVID-19 but are in need of medical care are attended to. A cardiac arrest, a delivery, a fracture wouldn't stop in its track because of the coronavirus pandemic. Healthcare workers cannot abandon patients in need of alternate care. They have to do their job, for which the least we can do is to be grateful. What can stop, is this irrational discrimination.
The views expressed are the author's own.