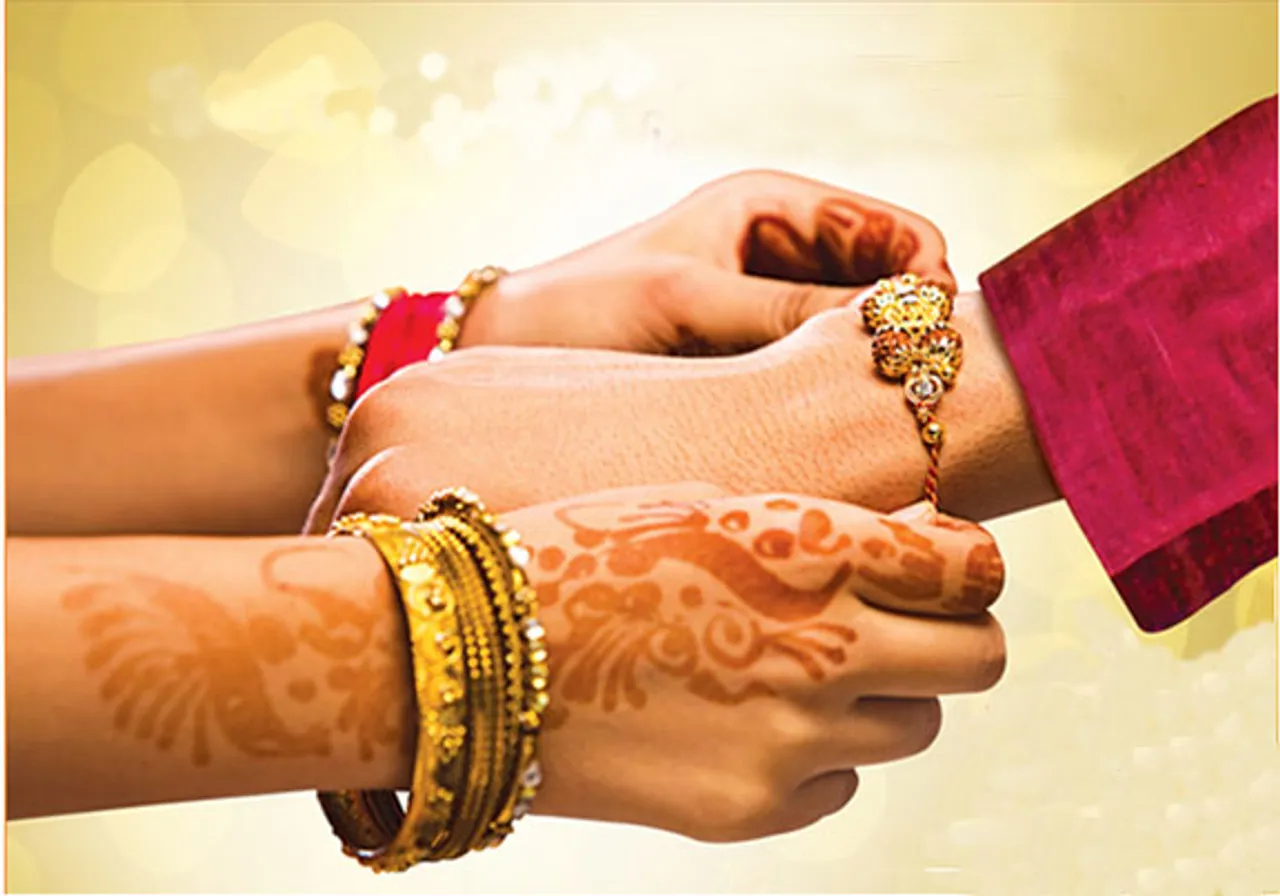 Mark your calendars for Wednesday, August 30, 2023, a day that will be celebrated as a treasured festival etched deeply within the sibling spirit. Raksha Bandhan it is, but hold on, this year's celebration is taking on a refreshing twist! Move over mundane gifts like fast fashion, shagun money, and chocolates; there's a captivating surge in the realm of thoughtful and health-conscious presents specially curated for our beloved sisters.
In India, Raksha Bandhan is a joyful occasion where brothers and sisters come together to celebrate their bond. The sister ties a sacred thread, known as the rakhi, around her brother's wrist, symbolising her love and protection for him. In return, the brother offers a gift as a token of his affection and takes a pledge to safeguard his sister throughout her life. This tradition is a beautiful display of the strong bond between siblings and the promise of looking out for each other.
As Raksha Bandhan approaches, it's worth considering thoughtful and healthy gift options that go beyond the ordinary. This trend is a reflection of evolving values and the desire to show care in a more holistic way. In this spirit, let's explore some unique and health-conscious gift ideas that can truly enhance the celebration.
Nuts and Seeds: A Nutrient-Packed Delight
Move beyond conventional treats and surprise your sister with the gift of health-packed nuts and seeds. These tiny powerhouses are not only delicious but also rich in essential nutrients like proteins, healthy fats, and vitamins. They make for an excellent guilt-free snacking option, providing sustained energy and supporting overall well-being. Show your care by giving her a variety of nuts and seeds, adding a flavorful and nutritious twist to her daily routine.

Workout Accessories and Health Monitor: A Fitness Companion
Elevate your sister's fitness journey with a thoughtful combination of workout accessories and a health monitor. This dynamic duo not only inspires her to stay active but also helps her track progress and set new goals. Whether it's a comfortable yoga mat, resistance bands for versatile workouts, or a sleek health monitor keeping tabs on heart rate and steps, this gift showcases your commitment to her health and encourages a balanced lifestyle.

Protein Powder: A Wholesome Protein Boost
Give the gift of vitality with brown rice protein powder, a modern twist on traditional protein supplements. Packed with amino acids, vitamins, and minerals, this health treasure aids muscle recovery, promotes metabolism, and enhances overall endurance. Gytree's brown rice protein powder stands out, offering a specialised blend designed for women. It's not just a protein source; it's a step towards a healthier and more empowered lifestyle.

Herb Plants: A Garden of Health and Flavours
Unleash the magic of nature by gifting your sister a charming clutch of herb plants. These green companions not only add a fresh touch to her space but also provide a bounty of health benefits. From enhancing culinary creations with aromatic herbs to infusing her diet with antioxidants and essential nutrients, these plants are a living testament to your thoughtful consideration for her well-being.

Personalised Health Plans: A Tailored Path to Wellness
Break free from generic solutions and present your sister with the ultimate gift of personalised health plans. These bespoke guides take her individual preferences, goals, and challenges into account, creating a roadmap to sustainable wellness. It's a testament to your deep care for her holistic health, showing her that you value her uniqueness and want to empower her with the tools to lead a vibrant and fulfilled life.  
---
Suggested Reading: How Is Brown Rice Protein Different From Other Plant Proteins?