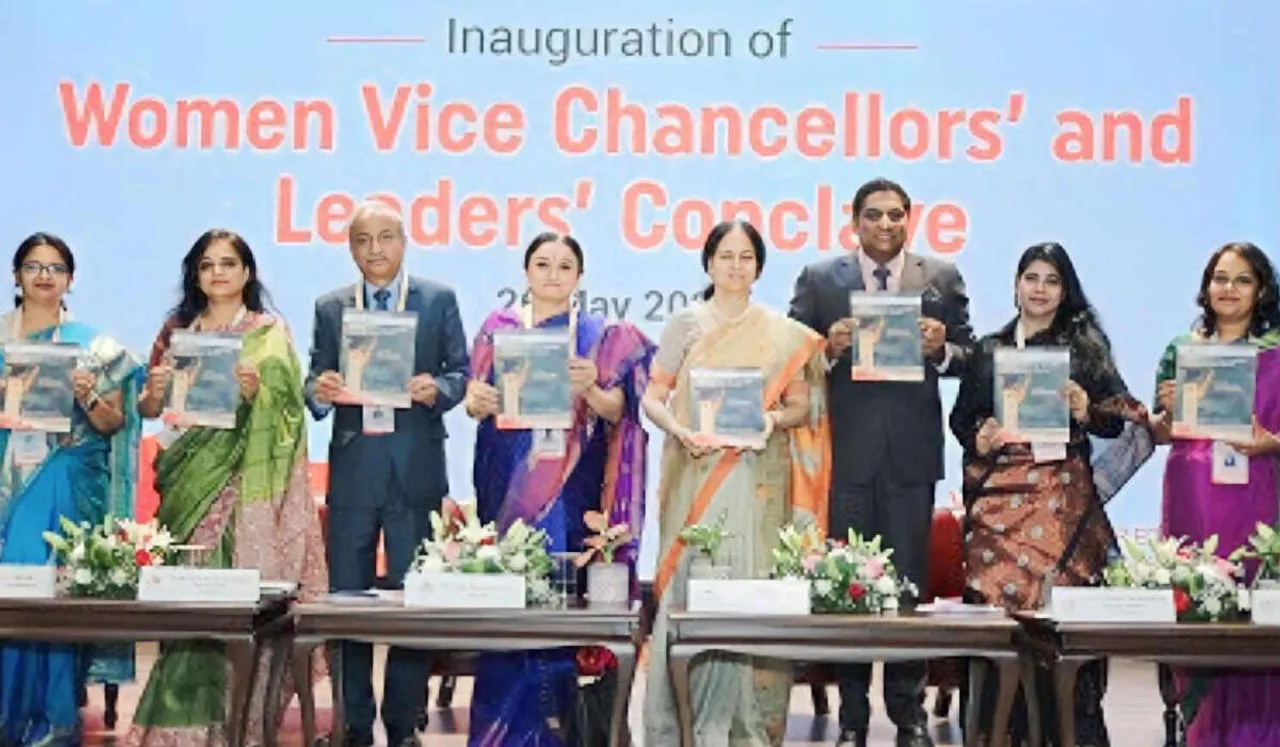 The official G20 group W20 which focuses on gender equity across spaces is elevating towards bringing more women to the table when it comes to core leadership and decision-making across gender equality causes.
Over fifty women leaders from across the country came together in Bengaluru to inaugurate a conclave that solely focuses on enabling the growth and promotion of women's leadership across the education sector.
Titled Women in Higher Education for Enabling Leadership (WHEEL), the W20-MAHE Women Vice Chancellors' and Leaders' Conclave addresses grassroots challenges that women in education face and how solutions to those could play a key role in bringing the gender gap in leadership. Manipal Academy of Higher Education (MAHE) is the knowledge partner for W20.
Women's development to women-led development
The meeting presented a charter of recommendations to the committee that can help foster the empowerment of women in a true sense. Emphasising how it's about time we must also shift focus to women-led development instead of just women's development, the meeting brought out five themes that could help nations on the way forward. The themes including higher education, skill development, care work, labour force participation and leadership, were charted as the primary angles that need to be addressed and prioritised if India needs to speed up its women-led development initiative.  
The WHEEL draft paper showcases ways to promote transparency and how women's access to higher education, skill development, and dropout rates can be measured without any fallback. The draft suggests strong recommendations for the G20 Presidency to invest in women's participation in STEM globally and figure out potential threats to this initiative at the grassroots.
International mobility for women researchers and scholars was also suggested as part of the launch of fifty new mobility schemes.
Prominent women across the education sector who made their voices heard at the event included the Chair of W20 Dr Shalini Bharat, the Chief Coordinator of W20 Ms Dharitri Patnaik, Dr Sandhya Purecha Vice Chancellor of TISS Prof, former IPS and W20 Delegate Ms Bharati Ghosh, Pro Vice Chancellor of MAHE, Bengaluru Professor Madhu Veeraraghavan and Lt General Dr M D Venkatesh, Vice Chancellor of MAHE.
---
Suggested reading: Key Takeaways From G20 India Panel On Women's Access To Education And Technology