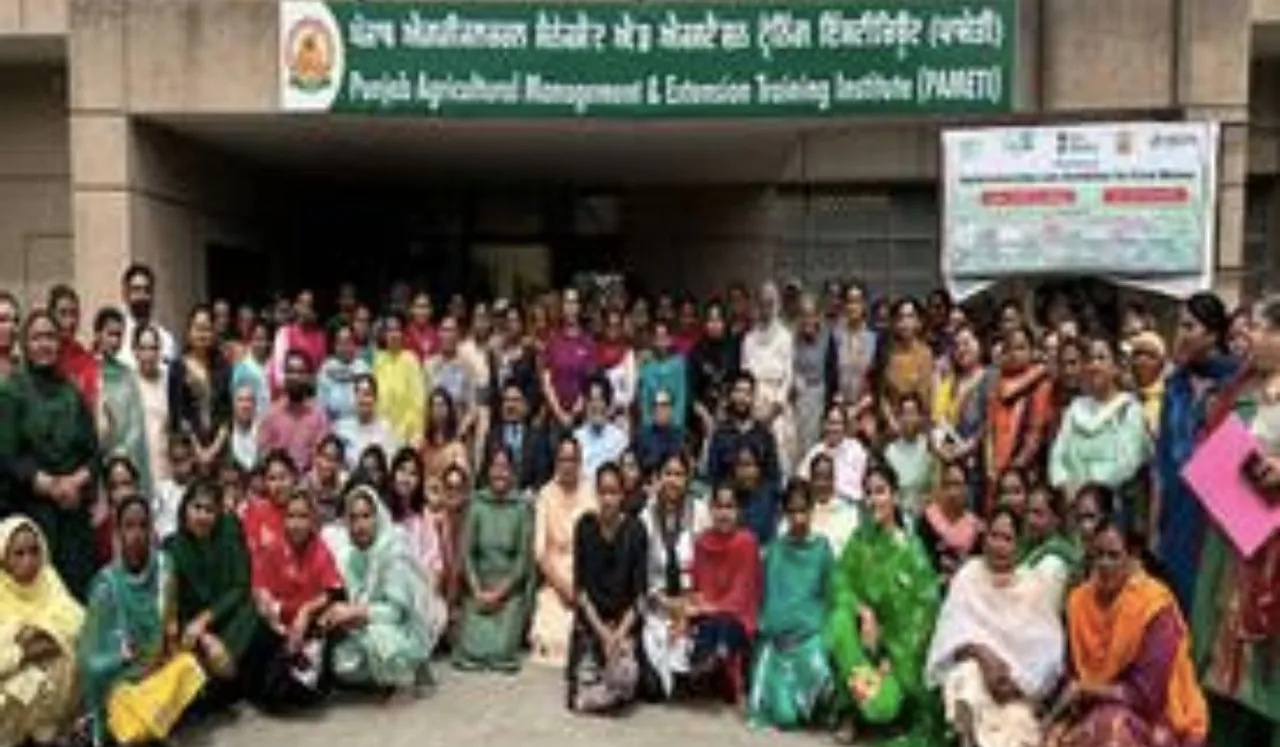 On March 28, 2023, the Ministry of Agriculture and Farmers Welfare in association with the National Institute of Agricultural Extension Management in Hyderabad organised a one-day exhibition that brought India closer to realising its G20 Empower goal.
The exhibition was called 'Awareness on Agripreneurship cum Exhibition for Farm Women'. It was held at the PAU campus and PAMETI was a collaborator for the event.
The purpose of the exhibition was to create awareness among women in agriculture on the various entrepreneurial opportunities and the use of digital media to upscale existing agripreneurships.
350 women in agriculture from 23 districts of Punjab participated in this educational event.
How Punjab Event Walks Towards The G20 Empower Goal
20 women agripreneurs participated in the exhibition to display their business and their skills around it.
The farm women participating in the exhibition displayed miscellaneous farm items. They displayed pickles, handmade jewellery, crochet bags, printed and painted suits, phulkari dupatta, vermicompost, jute bags, moringa powder, planters, hair oil, cookies, soap, candies, candles, cakes, dresses, masala, etc.
During the exhibition, the farm women were educated on the benefits of digital media and how they can use it to promote their businesses.
The Chief Guest of the exhibition was SR Ingle. Ingle is the Joint Director of the Ministry of Agriculture and Farmers Welfare. In his address at the event, he highlighted the significance of G20 and gave a summary of the G20 events taking place.
Ingle stated that women entrepreneurship in India only amounted to 14% of total entrepreneurship.
He stressed the need for a good marketing strategy along with social media marketing to give a push to agribusinesses.
The exhibition spokesperson conveyed that proper labelling and packaging of products were needed to make them appear presentable for purchase.
The Director of PAMETI stated women's empowerment was significant to enhance the decision-making capabilities of women.
The spokespersons at the event were Dr R K Dhaliwal, Dean of the College of Agriculture, Dr MIS Gill, Director of PAMETI, Shri Davinder Singh, Cluster Head of Ludhiana, Dr Ramandeep Singh, Prof & Head of School of Business Studies, Dr Veenita Kumari, Deputy Director (Gender Studies) of MANAGE, and Ms Bharti Madan, Deputy Director of PAMETI.
---
Suggested reading: How North East India Is Contributing To Nari Shakti By Engaging Women In Banking