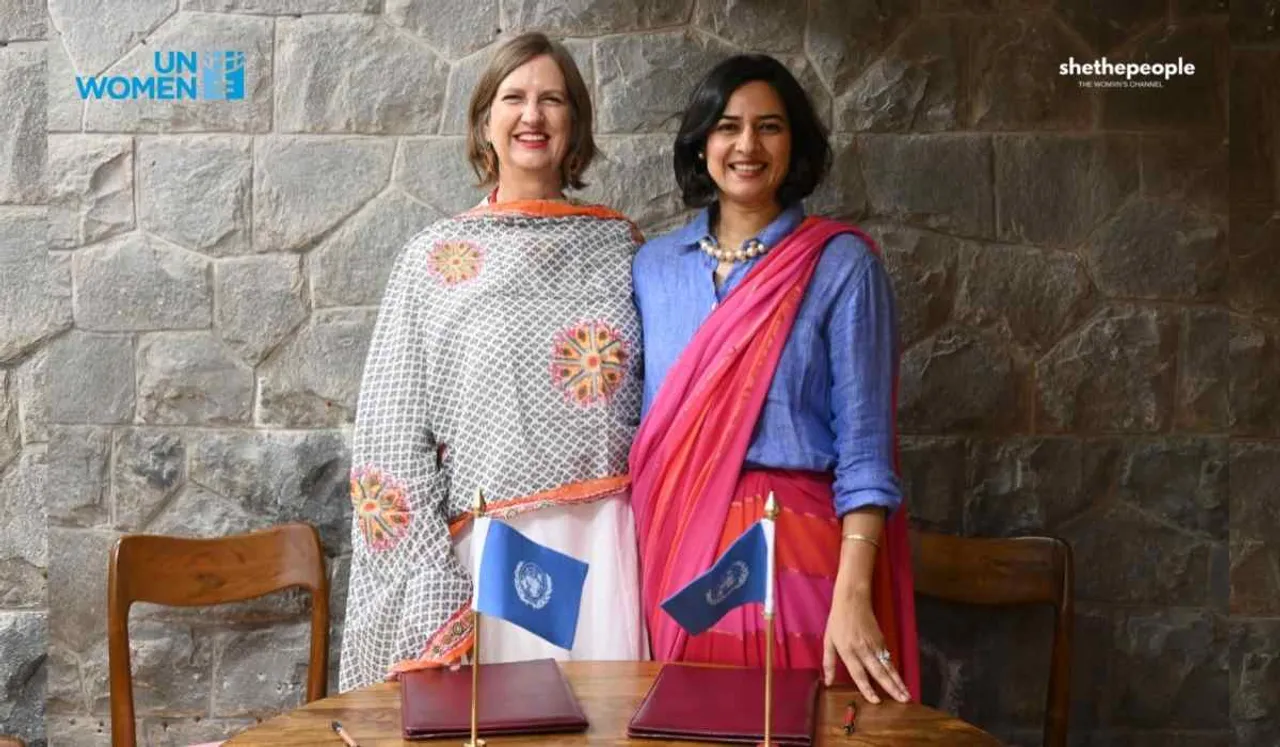 SheThePeople has collaborated with UN Women India to advocate gender equality and women's empowerment. Susan Ferguson, UN Women India's Country Representative along with SheThePeople's founder Shaili Chopra announced the collaboration on August 12.
UN Women India has added SheThePeople and its founder, Shaili Chopra, as part of its Gender Equality Allyship. Together, the organisations will create a dialogue with women in law and policy, women who have broken the glass ceiling by following unconventional career paths and Gender experts from UN Women by discussing the latest events through a gendered lens.
SheThePeople UN Women India Collaboration
Founder of SheThePeople, Shaili Chopra shared that the partnership with UN Women is for raising advocacy efforts and strengthening the voices of women across India. She added, "This partnership is very important for us to build a sisterhood in order to ensure that women don't get left behind. While opportunities are important, what is equally important is the environment and how we make it an enabling and empowering one for women to be able to access those opportunities. Whether this is societal behaviour, the mindset, patriarchy at home, lack of peer groups and circles all of these can be mended to create a flourishing and safe space for women to build themselves up for success."
.@unwomenindia and @SheThePeople join hands to advance gender equality and women's empowerment through communication and advocacy.#womenempowerment#genderequality#partnerships pic.twitter.com/UeJz2IKdTF

— UN Women India (@unwomenindia) August 12, 2022

Susan Ferguson, Country Representative, UN Women India said, "We share the same vision: building a better and equal world for women and girls. We look forward to taking this common agenda forward with SheThePeople."
---
Suggested Reading: SheThePeople Announces Young Writers Training Program
---
The Deputy Country Representative of UN Women India, Kanta Singh said, "SheThePeople is a great platform to advocate about gender equality and women empowerment. Shaili is an inspirational journalist and we are looking forward to working together and making a difference to the community."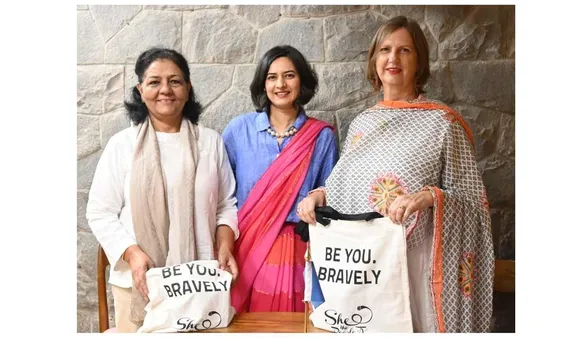 Deputy Country Representative of UN Women India, Kanta Singh, Shaili Chopra, Founder SheThepeople and Susan Ferguson, Country Representative, UN Women India
About SheThePeople
Being India's first women's platform, SheThePeople is inspired by real stories and seeks to change the discourse on, about and for women. Fierce and firebrand, it is a platform for women breaking new ground as entrepreneurs, feminists, mothers, doctors, actors, artists, leaders, activists, homemakers and others who shatter glass ceilings in every sphere of life.