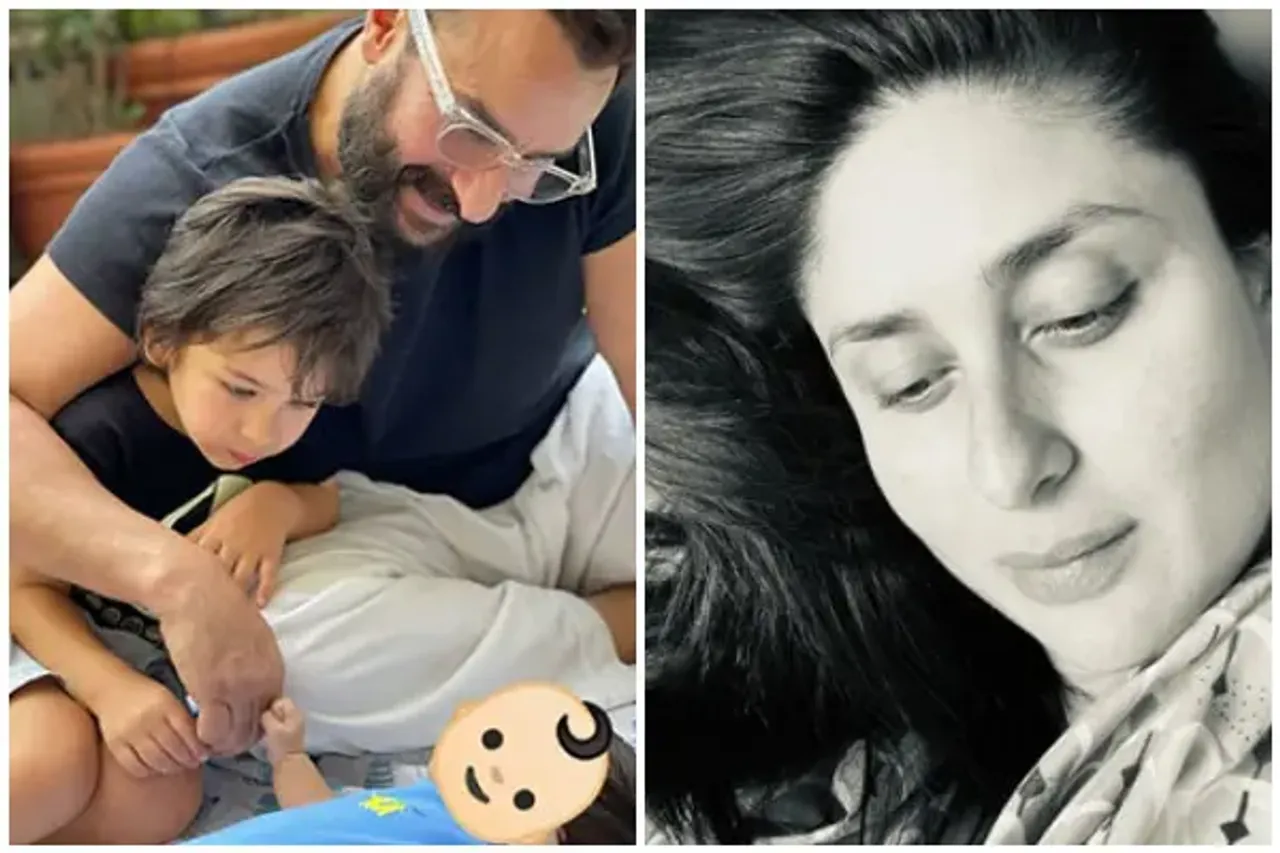 Kareena Kapoor kids: The actor gets her fair share of news headlines but ever since she became a mother, her kids too have been at the receiving end of internet attention, and a lot of it comes from trolls attacking them online.
After her marriage to Saif Ali Khan, actor Kareena Kapoor has been in the limelight excessively. First, for their union, and later with the birth of their two sons. The naming of their first son Taimur Ali Khan had sparked controversy across the country, with the young kid being subjected to massive trolling and communal hate.
When he was born the name led to immense criticism and stirred controversy in 2016 as people conflated the inspiration behind the name and the historic figure Taimur Lang, a Turco-Mongol conqueror who was responsible for a brutal massacre in the 14th century.
Her second son's name or face hasn't yet been revealed. Could that be a latent comment from the celebrity parents on the Taimur controversy? Read about that here.
The question arises how it becomes so easy for social media to troll her kids. As a large number of the population has access to the internet it becomes a convenient situation for any troll to sit behind their computer screen and type something controversial.
But are social media trolls capable of drawing a line between freedom of speech and hate speech? For them, it's the same thing. Their work is to provide an unsolicited comment on everything in order to propagate their own beliefs. Such actions often lead to mental harassment, cyberbullying, and general hate.
Why Is It So Easy For Social Media Users To Troll Kareena Kapoor Kids?
Although Taimur is one of the most popular star kids and a paparazzi magnet but constant tracking of his each and every movement is an invasion of privacy for the kid as well as parents. In order to keep 'updated' people have somehow lost the differentiation between personal and public. It seems to have given rise to a desentisitised thought process which is only concerned with an intangible post or a picture over media.
Must the audience reserve so much entitlement over ">celebrities? Should celebrities feel obliged to share every minute detail of their lives as well as their kids' just because people are watching them on the big screen? Where does one draw the line?
After giving birth to their second child last February the internet again was flooded with similar comments and criticism for Kapoor a second time. Anonymity was meant to safeguard free speech over the internet but is it now working counter to what it is actually meant for? Why are we hating on kids, who do not even have an ounce of idea that their name is being subjected to bigotry? Have we gone so low as to channel communalism through kids?
Views expressed are the author's own. 
---