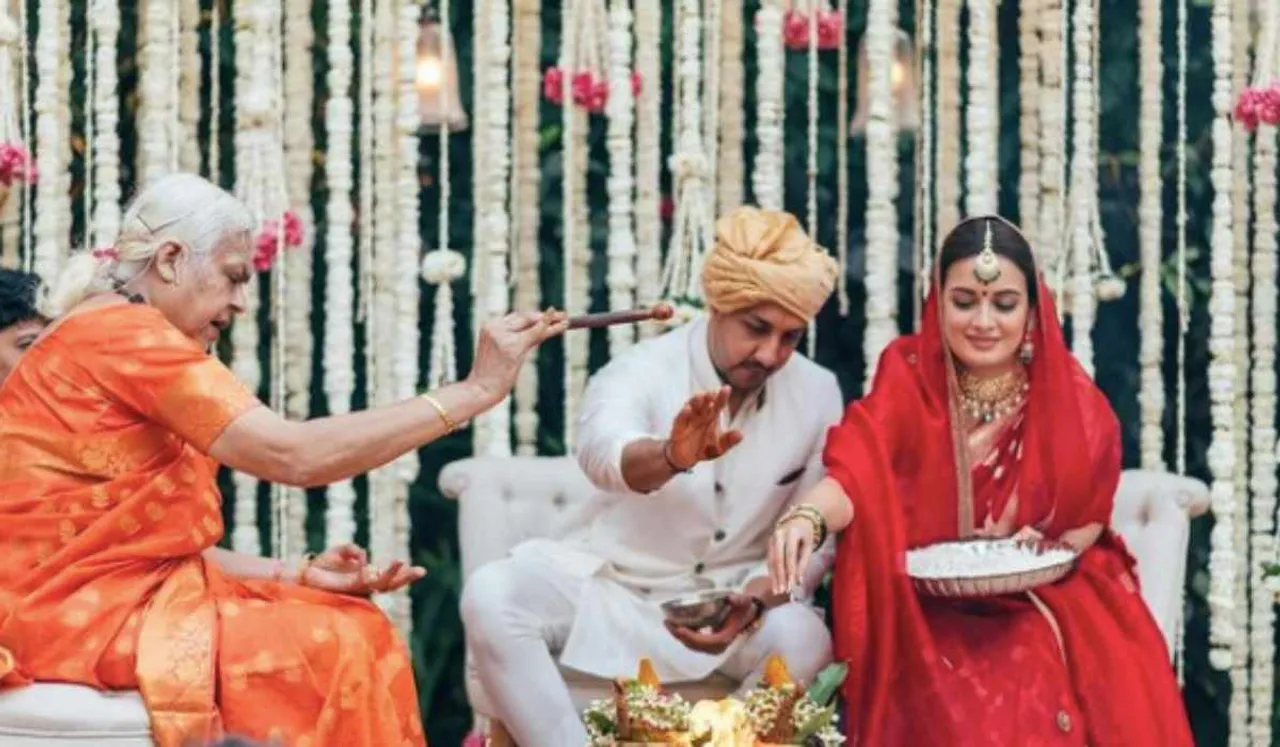 Who Is Vaibhav Rekhi: Actor Dia Mirza got married to Vaibhav Rekhi on February 15, 2021 and their wedding was groundbreaking for several reasons. The couple announced the birth of their son, Avyaan Azaad Rekhi on 14th July. The boy was born ahead of time, on 14th May and is currently being nursed in a neo-natal intensive care unit. Dia Mirza made the announcement on Instagram saying, "To have a child is to decide forever to have your heart go walking around outside your body."
The wedding was solemnised by Sheela Atta, a female priest. It was an intimate wedding that took place on Mirza's lawn with just family and friends. As Mirza is a UN Environment Goodwill Ambassador, they practised a 'sustainable ceremony without plastics or any waste.' The ceremony also did not include outdated and patriarchal traditions such as Kanyadaan. Rekhi and Dia Mirza are now going to welcome their first child together, read about it here.
Who is Vaibhav Rekhi?
Vaibhav Rekhi is a Mumbai-based businessman who got married to Thappad star, Dia Mirza.
Rekhi is the founder of Piramal Fund Management Pvt. Ltd. and according to The Quint, he is associated with Piramal Capital and Housing Finance.
Vaibhav Rekhi was previously married to Sunaina Rekhi, a yoga instructor and practitioner. Their daughter Samaira walked down the aisle with the newly-wed couple. Sunaina stated in an Instagram post that she was very happy for Vaibhav, Dia and Saimaira.
---
Recommended Reading
Vaibhav Rekhi and Dia Mirza welcome baby boy, who is still in neonatal care
How Dia Mirza's wedding broke many stereotypes
---
It is believed that Dia Mirza and Vaibhav Rekhi have been dating each other for over a year, but the actor has not confirmed anything about her relationship.
Rekhi completed his Bachelor's degree from Wharton Business School from the University of Pennsylvania, and then proceeded to do MBA from the Indian School of Business in Hyderabad.