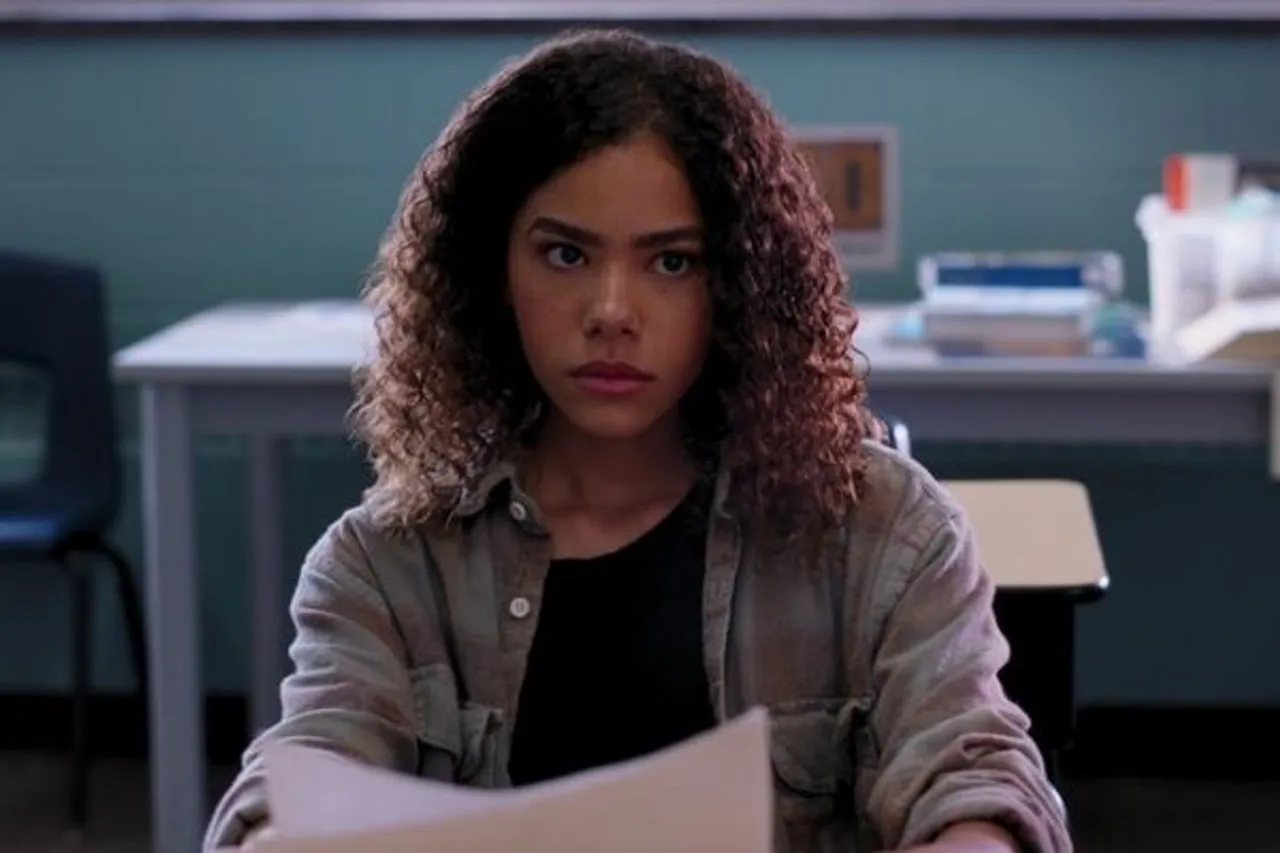 The popular web series titled Ginny and Georgia has been making buzz ever since it started streaming in 2021. It is a story of a mother-daughter duo who have recently settled in a new house in New England. Ginny is a 15-year-old girl named after her mother. She feels like an outsider wherever she goes as her mother does not let their family stay in one place for a very long time.
Ginny is a mixed-race girl who often has to face racist compliments and has to bear her mother's rash decisions. Her mother Georgia is not a bad person but someone who has learned the lesson of life the hard way. After being abused as a child, she fled from home and did whatever she could to survive. The character of Ginny has been played by actor Antonia Gentry and Georgia's role has been played by Brianne Howey. Apart from the praise for its fresh narrative, the show has also courted controversy for using a dialogue targeting pop-star Taylor Swift.
Antonia Gentry has been gaining much applause for her role in the series. She plays the eccentric teenager who thinks she is better than her mother.
Who is Antonia Gentry?
Gentry was born in Atlanta and went to Davidson Fine Arts in Augusta in Georgia, USA. As per the public info, the young actor's first play performance was written by her mother.
The actor was reportedly an active leader in a improv group at Emory University. Before graduating, she posted a appreciation post for her group members.
As per reports, Gentry is still dating her high school boyfriend named Ezra Pounds who is a composer and producer. The couple have been together since 2012.
Before bagging the role of Ginny in the Netflix series, Gentry had already worked in Netflix film titled Candy Jar and Raising Don.
---
Suggested Reading: Who Is Brianne Howey? Lead Actor In The Season 2 Of Web Series Ginny and Georgia
---
She auditioned for Ginny and Georgia in the same week she was going to graduate from college. In an interview with Entertainment Weekly, Gentry said, "I was graduating the same week that I got the audition, so I was very swamped with all of my finals and exams. I was kind of stressed out, but then I got this really, really cool script and I thought, "Okay, well, I'm just gonna do a tape and think nothing of it" because I had all this other stuff going on. They ended up loving it and calling me back."
The actor has talked about how she never saw a biracial actor on television while she was growing so playing the role of Ginny made her proud. The actor is a proud daughter of a Black woman who is from Jamaica.
On her social media handle, Gentry has been open about the racist treatment she has received all her life.
The second season of Ginny and Georgia has been confirmed by Netflix. The fans are waiting for the release date.