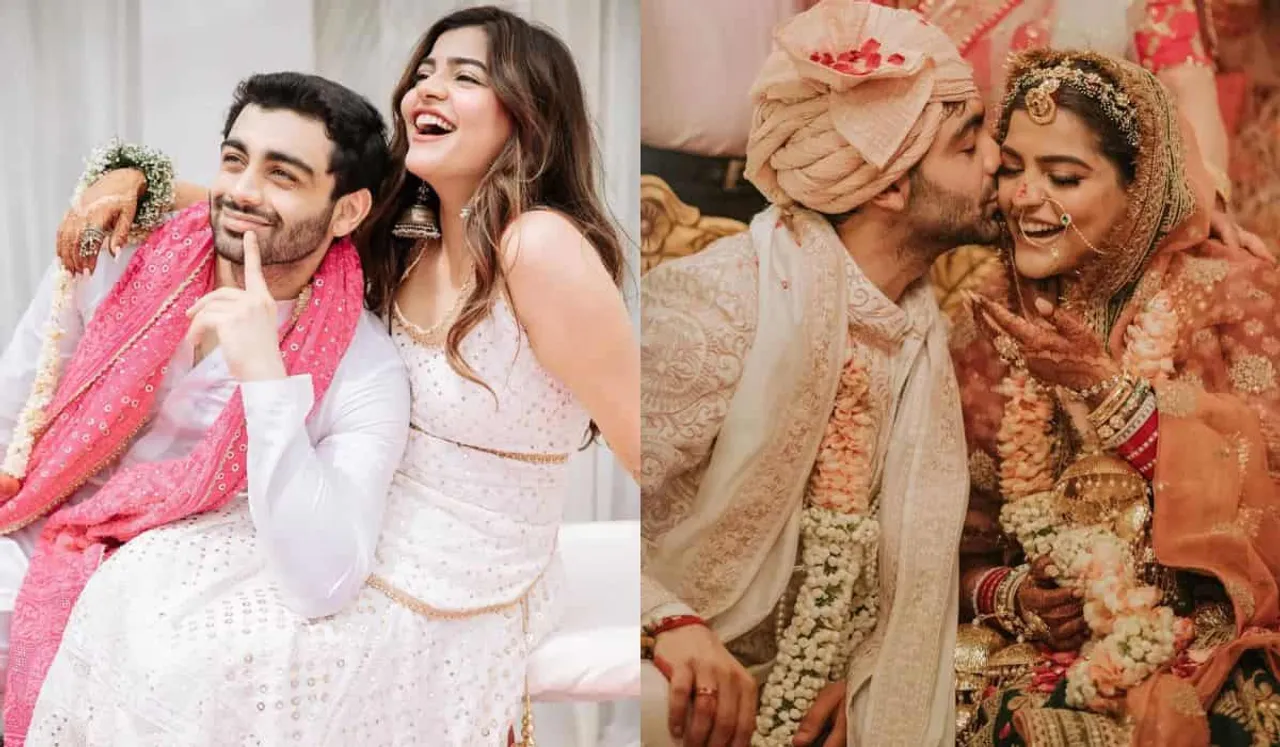 Social media influencer Kritika Khurana, also known by her Instagram handle 'thatbobogirl' recently confirmed her separation from her husband Aditya Chhabra. Khurana confirmed the news after rumours about the couple facing issues in their marriage spread.
Khurana and Chhabra tied the knot on April 20, 2022, and documented their wedding journey on social media. Rumours about the couple facing issues spread after Chhabra deleted all of his posts with Khurana from his Facebook account. The deleted posts included their wedding photographs.
Who Is Aditya Chhabra?
Aditya Chhabra got married to fashion blogger Kritika Khurana earlier this year in April. The couple's relationship began during the COVID-19 pandemic lockdown in 2020.
Chhabra later proposed to his long-time girlfriend and the couple announced they were engaged on Instagram. Khurana's post featured her engagement ring and confirmed that the duo were engaged to be married.
Chhabra and Khurana had a small Roka Ceremony surrounded by their close friends and family.
The couple's Mehndi and Cocktail party was held on 17, and the couple tied the knot on six months ago, on April 20.
Chhabra and Khurana shared photographs from the pre-wedding and wedding ceremony on their social media accounts.
The couple hosted a Sukhmani Sahib path, Mata ki Chowki, an engagement ceremony, a dhol night, mehndi ceremony, the haldi ceremony, before their wedding ceremony.
Chhabra and Khurana then travelled to their honeymoon in the Maldives and celebrated their relationship and recent nuptials.
Chhabra deleted all of his Facebook posts that featured Khurana, including their wedding photographs.
Rumours grew that Chhabra and Khurana's marriage was on the rocks until his wife announced on October 12 that the two were separating.
Khurana made the announcement on Instagram and the social media influencer confirmed that she and Chhabra were separating.
She wrote, "I've decided to separate and this decision has been harder than anything else I have ever had to do".
Khurana also said, "things are already so sensitive" and asked her followers and fans to respect her decision of keeping details about the separation private.
---
Suggested Reading: Social Media Influencer Kritika Khurana Announces Separation From Husband