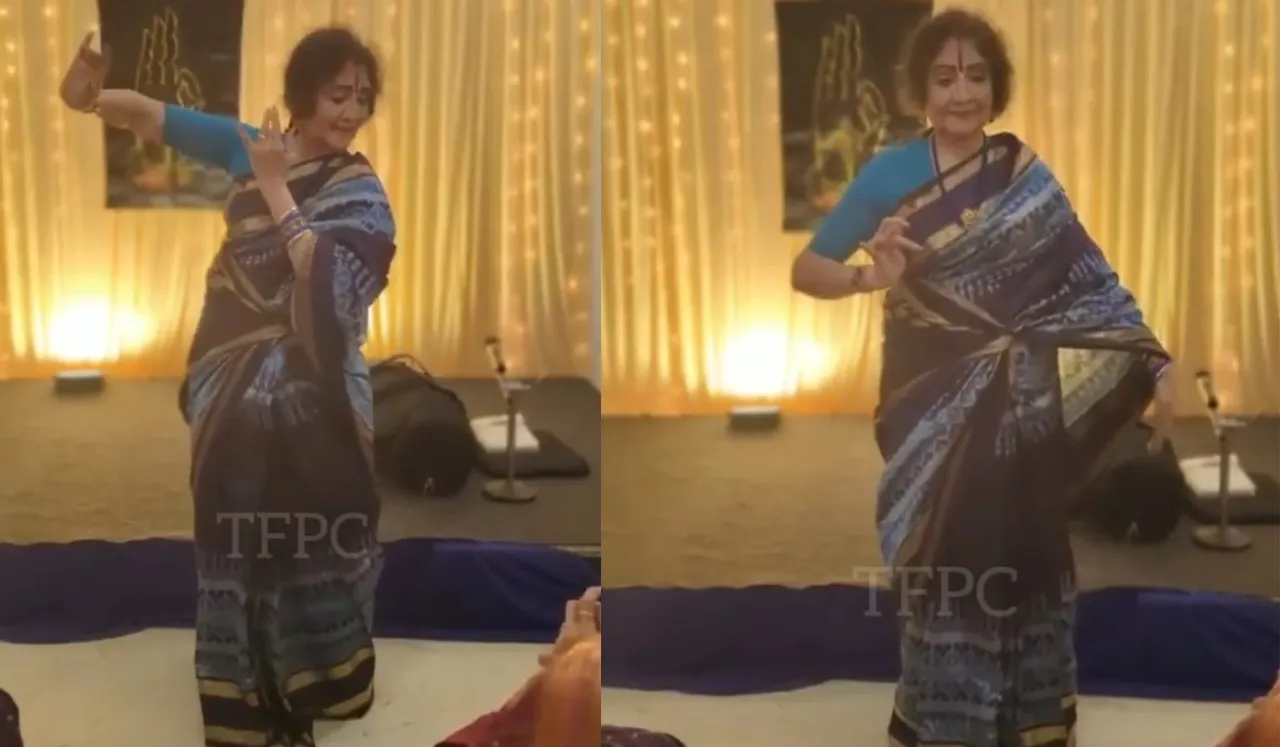 Veteran actor Vyjayanthimala set the Internet abuzz after a video of her performing Bharatanatyam at her 90th birthday celebration went viral.
One of the first female megastars of Indian Cinema, Vyjayanthimala has charmed audiences on screen throughout her two-decade-long career. Her presence in the 1950s and 60s era of Bollywood was trendetting phenomenon of its own.
Vyjayanthimala Performs Bharatanatyam On 90th B'Day
Age is just a number and veteran Bollywood actor Vyjayanthimala danced her way to prove that right, and elegantly so. A video surfaced on the internet where the actor can be seen performing Bharatanatyam on her 90th birthday in Chennai. 
The actor can be seen dancing wearing a blue saree. She is seen making elegant hand gestures and perfectly done mudras of Bharatanatyam thus proving that dance forever resides in the soul of a dancer.
The video which surfaced on the internet was posted on Reddit by a user Langada Totapuri. The fans of the actor were bowled by her grace. One commented, "The Mudras, the stance! The grace!" highlighting the finesse of her mudras while another user asked if she is really 90 to which the other jokingly replied, "Yes, typing this as my back hurts in my 20s." 
Legendary Bollywood actress Vyajanthimala dancing on her 90th birth anniversary 🤩
by u/LangdaTotapuri in BollyBlindsNGossip
Vyjayanthimala made her debut in the film industry when she was just 13 in a Tamil film. She transitioned to Hindi films two years later with Bahaar. She got her big break in the film Nagin after which she gave hit films like Sunghursh, Amrapali, Devdas, and many more, becoming a superstar in the 50s and 60s era. 
The star is still known for her dance performance in the Amprapali song Neele Gagan Ki Chaaon Me and is considered the first female megastar in Indian Cinema. The actor retired after her marriage moving to Chennai and received a Padma Shri Award in 1968. 
---
Suggested Reading: Saira Banu Makes Instagram Debut Honouring 'Kohinoor' Dilip Kumar