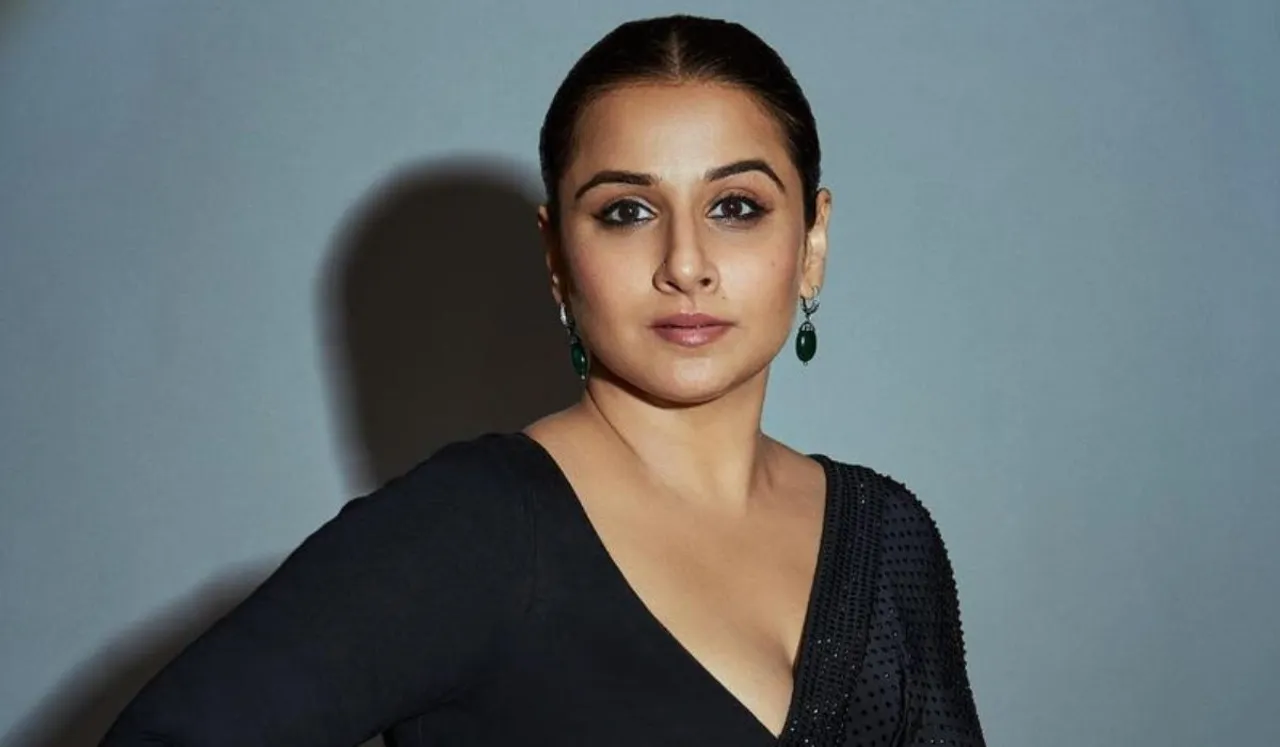 Renowned for her exceptional acting skills across diverse entertainment realms, Vidya Balan has consistently stood against body weight and fashion critiques. In a recent interview, she delved into the criticism she's encountered regarding her physique and openly shared her evolution in embracing and cherishing her body as it is.
In an interview with lifestyle coach Luke Coutinho, she shared that in one particular incident, an encounter with a masseuse left her deeply affected.
Vidya Balan On Body Image
She expressed how, during a body massage, the masseuse commented, 'If she had put on weight again?' She then explained her ordeal, saying that it was an extremely intimate space and that she had placed her trust in the masseuse for relaxation and comfort, not judgment. She then told her, "Mere body ke baare mein comment mat keejiye, mujhe achha nahi lagta. 'Please refrain from making comments about my body; it doesn't make me feel good."
Vidya Balan also revealed the emotional impact of such incidents, recounting how she broke into tears when she later met her husband, Siddharth Roy Kapur. She shared how, upon seeing him, she couldn't help but cry.
She added, 'I was like, 'Why do people have to do this? Why did she have to say this to me? It's insensitive. I just couldn't wrap my head around it. Because I've had a very hectic week, I was exhausted. I was looking forward to this massage. And within the first 10 minutes, this happened. Then I just couldn't relax. And therefore, when I came out and met Siddharth, I think that pent-up, whatever, just came out."
Earlier in a conversation with SheThePeople, Balan also shared her experience of being criticised for her weight, which fueled self-destructive behaviour and negative self-perception. This tumultuous relationship with her body led to feelings of resentment and constant self-rejection. Eventually, she had an epiphany that accepting and valuing her body was crucial. She came to acknowledge that her body played a vital role in her existence and recognised that her very life depended on it. She emphasised that her current position, being able to sit and share her story, wouldn't be possible without her body's support.
Read the full interview here.
---
Suggested Reading: Five Mid-September Netflix Releases You Must Brace Yourself For