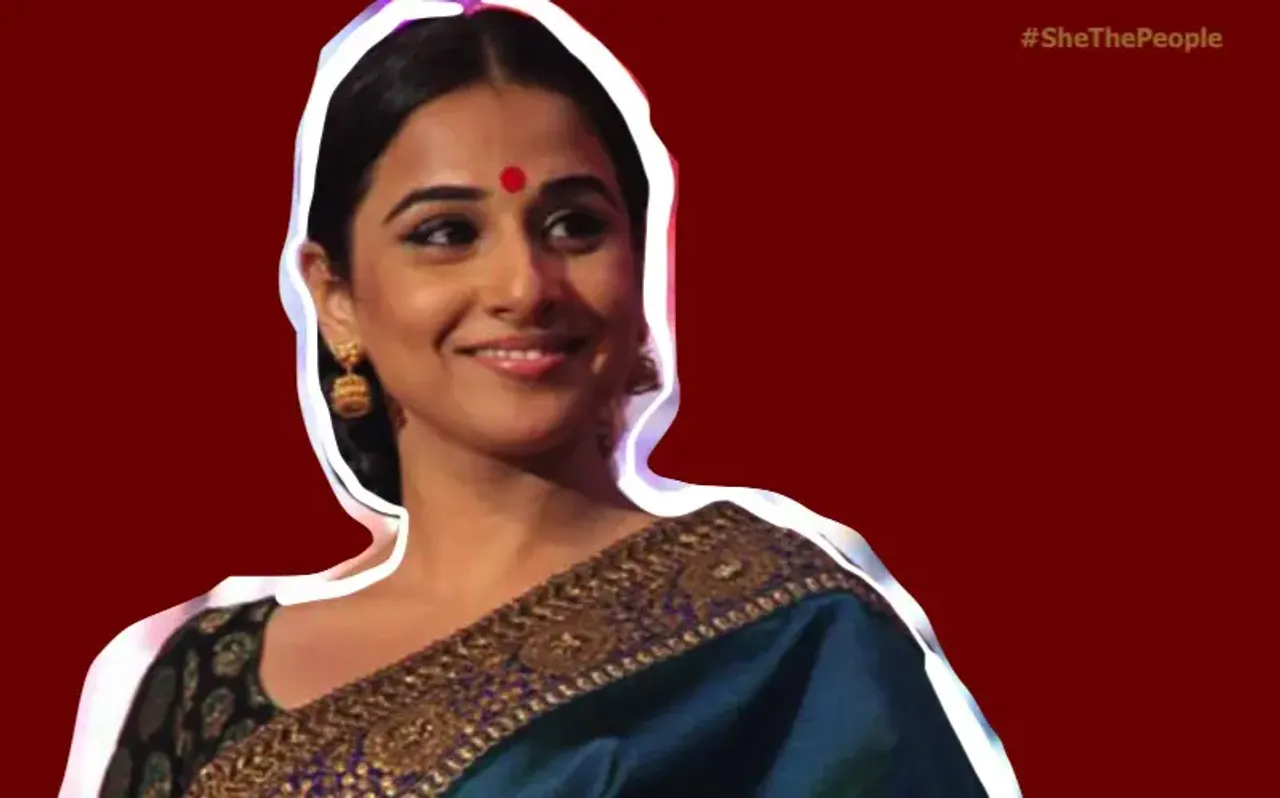 Vidya Balan's latest thriller film, Neeyat, has recently hit theatres. During an interview with SheThePeople, the actor discussed her past struggles with body insecurity and how she managed to overcome them, ultimately turning her biggest insecurities into victories.
The actor shared that when she was advised against doing The Dirty Picture due to concerns about it tarnishing her "next-door girl" image in the industry and among the audience. She faced significant insecurity due to this. However, she trusted her instincts and decided not to listen to those opinions. She went ahead with the film, and it turned out to be one of the biggest hits of her career.
The actor went on to share that she faced a lot of criticism regarding her weight, which led her to develop a habit of mistreating her own body. She felt anger towards her body and constantly rejected it. However, she eventually came to realise that she needed to accept and appreciate her body. She recognised the significance of her body in her existence, acknowledging that without it, she wouldn't be alive. She concluded that without her body, she wouldn't be where she is today, sitting and sharing her story.
This is not just her story; it resonates with all of us, as we all experience insecurities in various aspects of our lives. It is a shared human experience to feel insecure about certain aspects of ourselves or our circumstances. However, it is essential to recognise that these insecurities should not define us or hold us back. Moreover, there are several other actors who got real about their insecurities and discussed their journey to overcome them.
From Insecurity to Victory: 6 Actors Who Opened About Their Insecurities
Sobhita Dhulipala
Sobhita Dhulipala recently discussed her early experiences in the acting industry. She shared how people made comments about her skin tone during advertisement auditions. Despite facing such remarks, she remained undeterred and continued to work towards her goals.
The actor recalled being told directly that she wasn't fair or pretty enough, but she did not allow these comments to affect her self-esteem. Her focus was on becoming an actor rather than a star, and she was determined to work hard and prove herself in the industry. Whenever she felt demotivated or insecure, she would reflect on her journey and draw strength to keep moving forward.
Ileana D'Cruz
Ileana D'Cruz has been open about her struggles with body image in the past and has shared her insecurities and self-critical thoughts, often referring to herself with names like "weirdo" and questioning why she is the way she is. However, she has gradually learned to accept her body type while continuing to overcome her insecurities. 
She revealed that she experienced body dysmorphia, and some days she felt disgusted when she looked at herself in the mirror. The actor has come to realise that embracing oneself completely leads to a better state of mind. She believes that accepting every aspect of oneself as a whole strengthens and enhances one's beauty.
Mrunal Thakur
Mrunal Thakur candidly shared her approach to dealing with those who criticise or try to shame her for her appearance. She fearlessly embraces her body, including her cellulite, and proudly displays it. Despite receiving comments on set about the visibility of her cellulite, she remains comfortable and uninterested in altering it. Thakur firmly stands by her choice to not conform to societal expectations and confidently refuses to hide or be ashamed of her cellulite.
Yami Gautam
In 2021, Yami Gautam made a revelation about her long-standing battle with keratosis pilaris, an incurable skin condition. In an Instagram post, Gautam expressed her decision to open up about the condition as a means to confront her fears and insecurities. 
She described the condition as causing dry and rough patches on the skin with tiny bumps. While preparing for post-production work to conceal her skin condition, Gautam chose to forego the procedure, opting instead to embrace and accept it. The actor added that she no longer felt the need to conceal her condition and felt liberated by sharing it with her social media followers. She found the courage to wholeheartedly love and accept her "flaws" and took the opportunity to share her truth.
Rani Mukerji
During an interview for Bunty Aur Babli 2, actor Rani Mukerji opened up about her insecurities regarding her height and complexion. She mentioned feeling that she didn't fit the typical image of a heroine and believed she couldn't be an actor. However, she credited actor Kamal Haasan's words for changing her perception and helping her become comfortable in her own skin.
Mukerji expressed that she saw herself as the opposite of a traditional heroine due to her short height, non-heroine-friendly voice, and wheatish complexion. 
Priyanka Chopra
In a 2017 interview, Priyanka Chopra, who has now made a name for herself in Hollywood, candidly discussed her insecurities about her skin colour. Growing up, she felt a lack of representation on TV and struggled with limited beauty options for Asian and Indian skin tones. While acknowledging recent progress, she highlighted the contrasting beauty ideals in America and Asia. Growing up, she faced issues as a teenager due to her darker skin tone, as there were societal pressures suggesting lighter skin was superior.
She emphasised that she realised that her achievements were unrelated to her skin colour and expressed pride in her own skin tone. She found it primitive that people are judged based on something as superficial as skin colour, emphasising that we all possess skin.
---
Suggested Reading: Was Told Face Is 'Too Generic': Rakul Preet Singh On Early Struggle
---