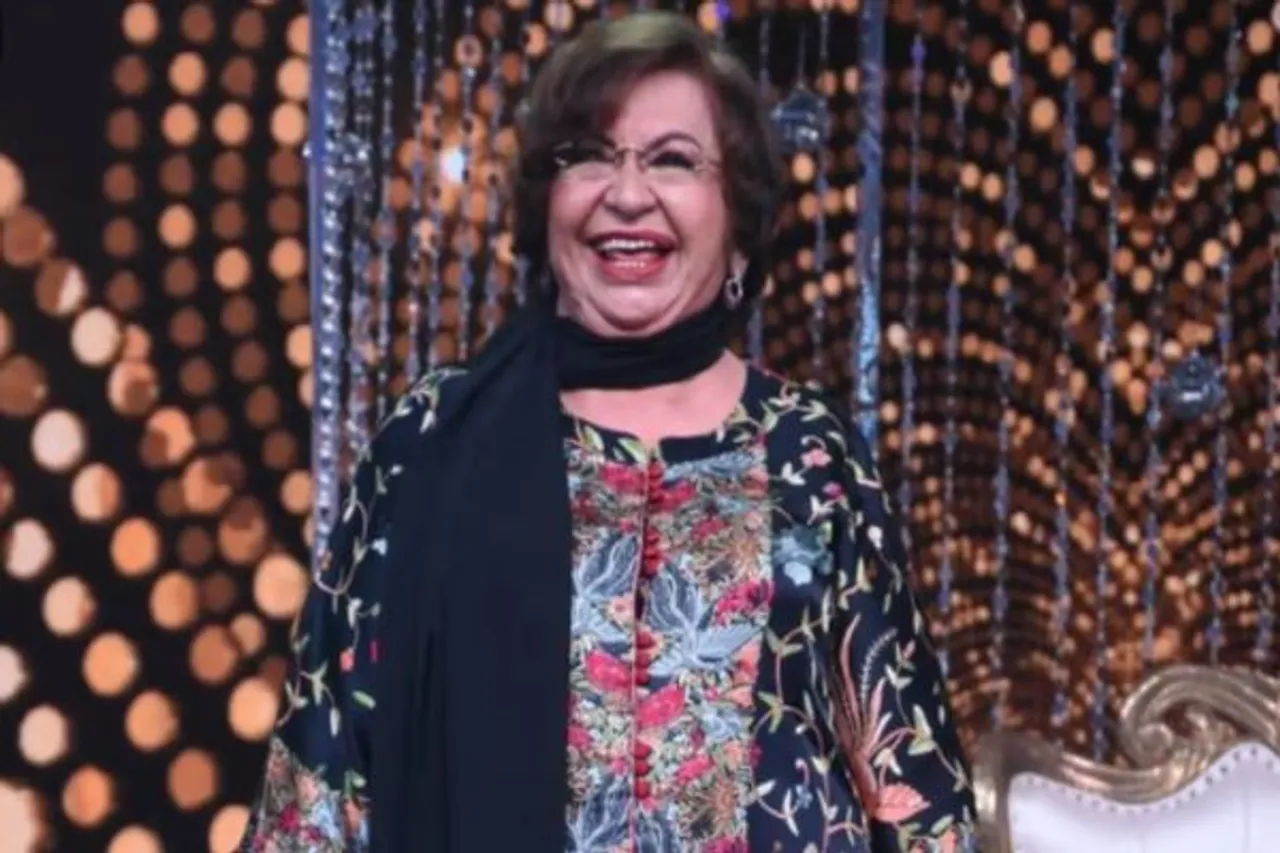 Veteran actress Helen is all set to make a comeback to the screens with Abhinay Deo's web series, Brown. This marks her first after nearly a decade since this veteran last starred in Madhur Bhandarkar's, Heroine.
Helen, through Brown, will be seen making a comeback with Karishma Kapoor, nearly a decade later. In a career spanning close to seventy long years in Bollywood, Helen once shined on screen as a popular dancer. Starting her career as a background dancer in Awaara (1951), she then went on to become a lead dancer and was also cast in supporting rules, in big banner Bollywood movies.
Her first break as she recalls was at 19 in a project called Howrah Bridge (1958), through the song,  "Mera Naam Chin Chin Chu", as she stated in a documentary on her life called 'Helen: Queen of the Nautch girls', after which she rose to fame. Jerry Pinto in 2006, released a book about Helen's life titled The Life and Times of an H-Bomb, which won the National Film Award for Best Book on Cinema in 2007. She was last seen in Heroine, in a supporting role alongside Kareena Kapoor.
Veteran Actor Helen Makes A Comeback After A Decade: What We Know
Helen is now all set to make a comeback with the project Brown, alongside Karisma Kapoor. Karisma recently starred in a web series in 2020, called Mentalhood. Helen still remains an icon and her recognition has still not worn off years later, making fans were very excited about her comeback venture. Brown also marks Helen's debut on a digital platform.
Reports state that the filming for Abhinay Deo's web series Brown has commenced in Mumbai. The series will reportedly be headlined by Bollywood actor Karisma Kapoor. This online project was supposed to go on floors last year but was pushed and delays in filming were caused due to the pandemic and certain Covid-19 protocols. Helen, who will be playing a vital role in the web series, will be seen returning with yet another Kapoor sister after her last venture with Kareena Kapoor Khan, Karisma's sister.
Karisma Kapoor on April 19, took to social media to announce her upcoming venture, Brown with director Abhinay Deo. Sharing the image on her Instagram, the actor captioned it, "To new beginnings, Brown". The web series is said to be based on the e-book Metropolis of Dying by Abheek Barua.
Brown also marks the directorial debut of Abhinay Deo. Karisma's post also revealed that she will be co-starring with Surya Sharma, of Yeh Kaali Kaali Aankhein fame. The series will probably be distributed by Zee Studios. No official date has been announced as of right now. Details are awaited.
---
Suggested Reading: Karisma Kapoor Recreates Famous 90s Ad, Fans Get Nostalgic