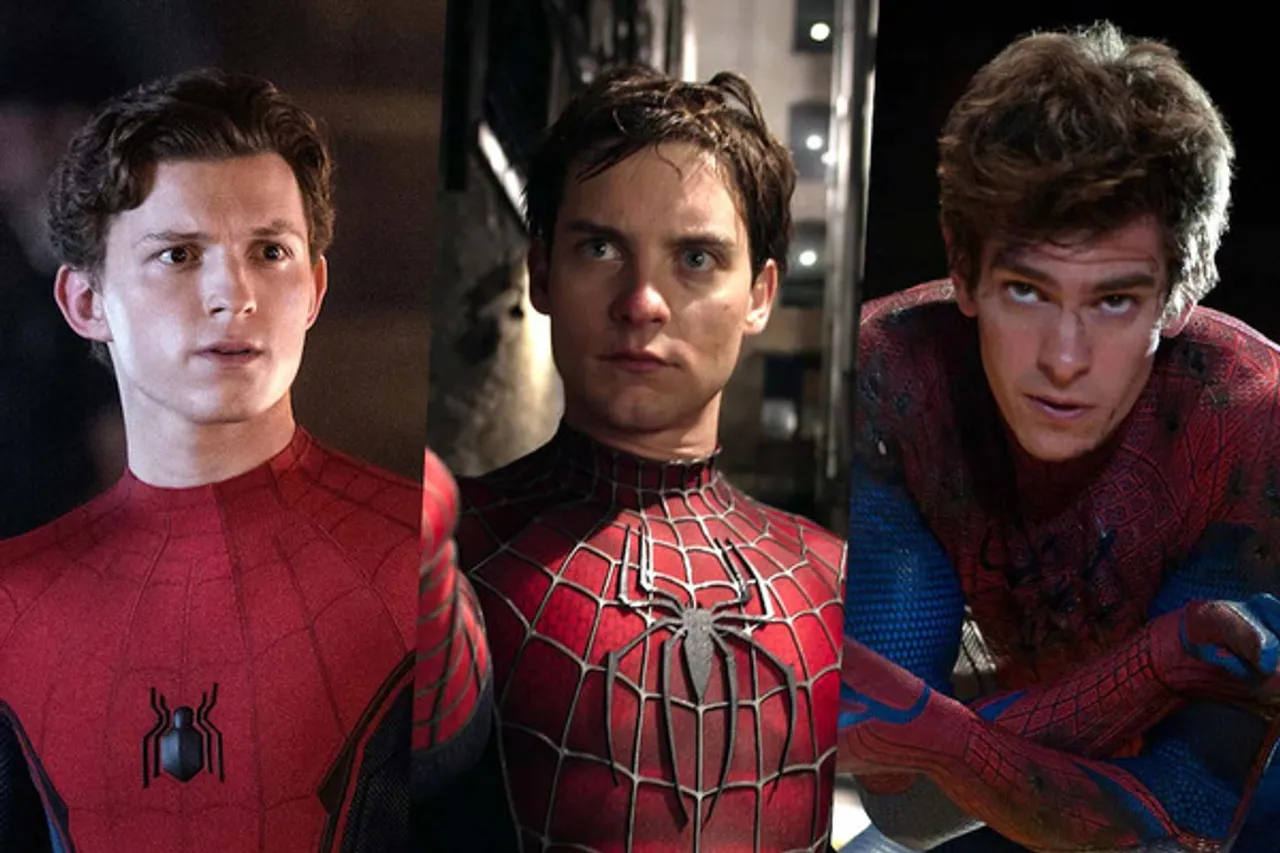 On July 1, Disney+ Hotstar will launch five Spider-Man movies (plus one Venom movie). Additionally, it has one of the greatest superhero films ever made. The Tobey Maguire-Sam Raimi Spider-Man trilogy, which includes Spider-Man (2002), Spider-Man 2 (2004), and Spider-Man 3 (2007), will soon be accessible on Disney+ Hotstar, according to a Monday afternoon announcement from the streaming service owned by Disney Star.
Additionally, The Amazing-Spider Man (2012), the first standalone Tom Holland Spider-Man film, Spider-Man: Homecoming (2017), and the first Tom Hardy symbiote film, Venom, will all be available on Disney+ Hotstar (2018).
Venom And Spider-Man Movies
The fact that it's not a comprehensive collection, of course, is what Spidey fans find interesting. This is due to the availability of the other films — Garfield's second Spider-Man adventure, The Amazing Spider-Man 2 (2014), Holland's Spider-Man: Far From Home and Spider-Man: No Way Home Marvel Cinematic Universe sequels, and Hardy's Venom follow-up, Venom: Let There Be Carnage — on Netflix in India. That obliquely alludes to the contract's potential for exclusivity. While Tobey fans may be happy to see his trilogy in its entirety — it has previously been available on SonyLIV and is now, of all places, on Aha — Garfield and MCU fans aren't able to partake in that happiness.
But that might not always be the case. "Additional titles from Sony Pictures' film and television catalogue are slated to premiere on Disney+ Hotstar in India later this year," according to a recent Disney+ Hotstar statement. This is both ambiguous and intriguing. It implies that the previously mentioned unreleased films (Amazing Spider-Man 2, Far From Home, No Way Home, and Venom 2) may eventually be added to the Disney+ Hotstar lineup alongside the other films (Spider-Man, Spider-Man 2, Spider-Man 3, The Amazing Spider-Man, Spider-Man: Homecoming, and Venom).
Spider-Man️ (2002) 
When Peter Parker (Tobey Maguire) accidentally gets bitten by a radioactive spider, he turns into an incredible superhero. Young Peter makes a promise to utilise his skills to revenge for the brutal murder of his beloved uncle during a robbery. He begins eradicating crime on the streets, thinking of himself as "Spider-Man," which puts him in confrontation with the evil supervillain "Green Goblin."
Spider-Man 2 (2004) 
As the mild-mannered Peter Parker, who is balancing his dual existence as a college student and a superhuman crime fighter, Tobey Maguire returns to Spider-Man 2. When Peter faces the brilliant Otto Octavius (Alfred Molina), who has been resurrected as the crazy and multi-tentacled "Doc Ock," his life is made even more difficult. Spider-Man must return to action when Doc Ock kidnaps MJ as the adventure reaches new heights of previously unheard-of excitement.
Spider-Man️ 3 (2007)
New York City is experiencing Spider-mania as Peter Parker finally gets Mary Jane Watson (Kirsten Dunst), the girl of his dreams. However, Spider-worst Man's demons emerge as a weird alien symbiote turns his costume black, altering Spider-Man both inside and out. Spider-Man is facing a deadly combination of foes, including the New Goblin, the Sandman, and Venom, as well as his own inner demons.
The Amazing Spider-Man (2012) 
Teenage Peter Parker (Andrew Garfield), aka Spider-Man, who was raised by his aunt and uncle after being abandoned by his parents, tries to figure out who he is and how he feels about his first crush, Gwen Stacy (Emma Stone). Peter embarks on a mission to find out what happened to his parents after discovering a mysterious bag that belonged to his father. In the course of his investigation, he ends up at Oscorp and in Dr Curt Connors' (Rhys Ifans') laboratory, where he runs upon Connors' alter ego, the Lizard.
Spider-Man: Homecoming (2017) 
Tom Holland's Spider-Man, then a young Peter Parker, starts to learn how to live up to his newfound status as the web-slinging superhero. Under the supervision of his new mentor Tony Stark, Peter returns to his home, where he resides with his Aunt May. (Robert Downey Jr.). Peter tries to resume his regular daily activities, but everything he values most will be in danger when the Vulture appears as a new antagonist.
Venom (2018) 
The development of Venom, one of Marvel's most mysterious, nuanced, and fearsome characters. After losing everything, including his career and fiance, Eddie Brock (Tom Hardy) is a broken man. At the worst possible time in his life, Eddie accepts an extraterrestrial symbiote, which grants him tremendous superpowers and turns him into Venom.
---
Suggested Reading: Spiderman 3 Will Have Andrew Garfield, Kirsten Dunst; Tobey Maguire, Emma Stone expected to return too