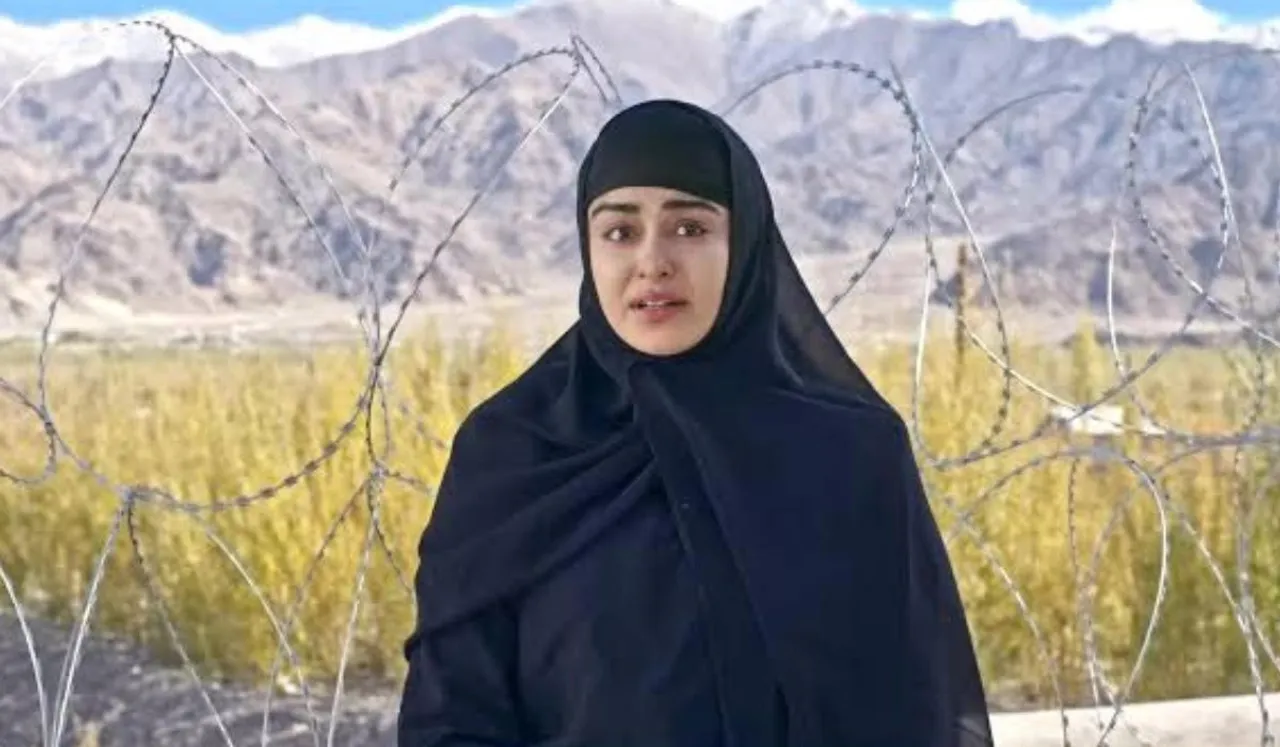 Sudipto Sen's film, The Kerala Story, has recently gained attention for its controversial trailer. The film, starring Adah Sharma, follows the story of the conversion of Hindu and Christian girls in Kerala. The film was released in cinemas today.
This film has gained significant attention since the release of its trailer due to its focus on the conversion of non-Muslim girls in Kerala. Director Sudipto Sen has come under fire for potentially inflating the number of missing girls from the state who joined ISIS as part of the film's plot.
For those unfamiliar with the controversy, the film has sparked allegations of misrepresenting the situation and inciting communal tension.
The film portrays the "true story" of three girls who underwent religious conversion and faced opposition from various religious groups and political parties. Despite calls for a ban before its release, the film was eventually allowed to screen in theatres after facing legal scrutiny in the Supreme Court.
According to film distributor and exhibitor Rajat Lunkad, the film The Kerala Story is a thought-provoking and intense movie that portrays the harsh realities of our society. Lunkad also praised the performance of Adah Sharma, who he believes has given a phenomenal performance in the film.
With The Kerala Story and lead actor Adah Sharma trending on Twitter, let's see what netizens have to say about the film.
The Kerala Story Review
On Twitter, there is currently an abundance of divisive tweets regarding this film. While some online users have praised it for its powerful impact, others have criticised the creators for supposedly propagating negative feelings.
After watching The Kerala Story film, someone tweeted that it is based on a real story and not propaganda. They wrote that the film has been accepted by various newspapers, reports, and courts, making it worth watching and recommended watching The Kerala Story.
Another Twitter user encouraged people to put aside their political beliefs and watch the film, The Kerala Story. In a tweet, the user praised the movie as a heart-wrenching story worth watching, particularly for its portrayal of an Indian girl's real-life struggles. The user also highlighted the award-winning performance of Adah Sharma.
On the other hand, some users described the film and "cringeworthy" and added that the acting was no better.
---
Suggested Reading: After Controversial Teaser, Adah Sharma's The Kerala Story To Release On This Date