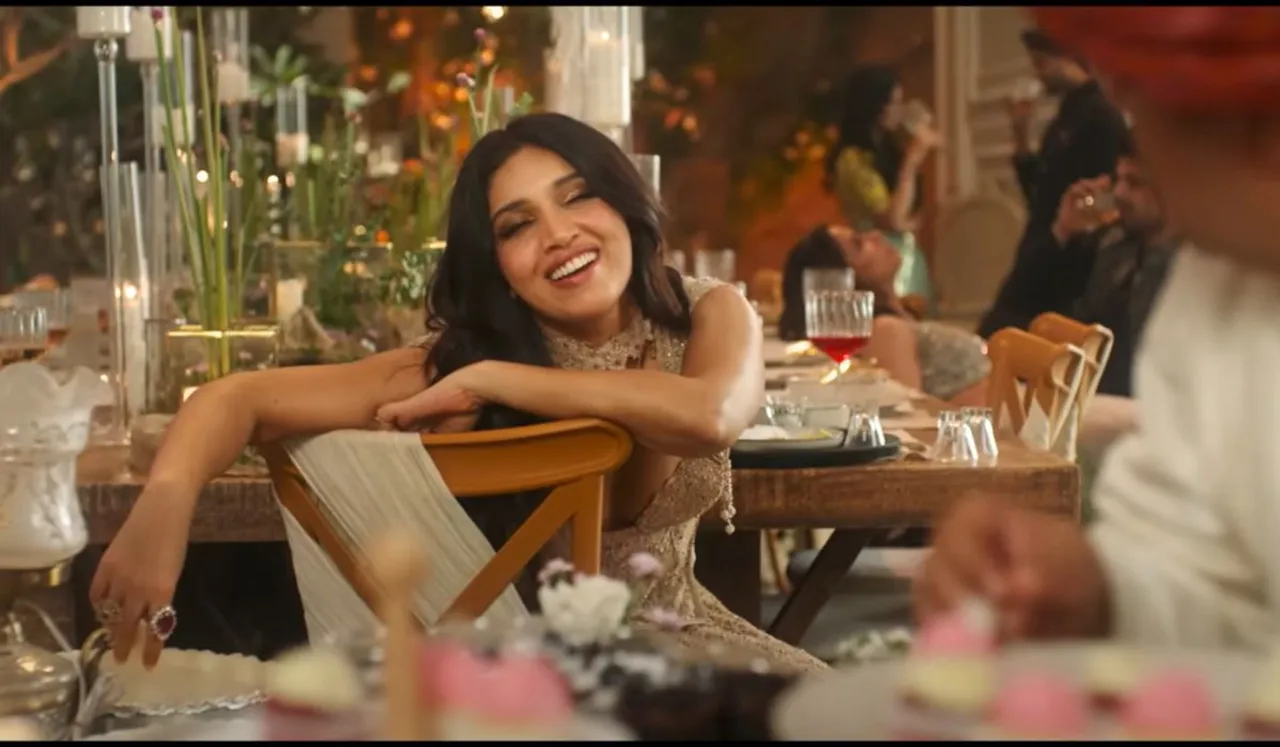 The long-awaited trailer for Thank You For Coming has been released, showcasing a stellar ensemble cast that includes beloved figures like Bhumi Pednekar, Shehnaaz Gill, Dolly Singh, Kusha Kapila, and Shibani Bedi, and featuring a special appearance by Anil Kapoor.
Since its announcement last month, this film has generated significant excitement due to its star-studded cast and intriguing storyline. Today, the makers have unveiled the trailer, aiming to provide answers to all the questions and stoke anticipation even further.
Under the production of Rhea Kapoor, known for her success with the 2018 hit Veere Di Wedding, and helmed by her husband, Karan Boolani, Thank You For Coming promises to be an exciting addition to the world of Bollywood chick flicks. 
Thank You For Coming Trailer
The trailer commences by highlighting the common perception of fairy tale love stories with their happy endings, but it emphasises that real-life narratives are often filled with numerous twists and turns.
In this particular story, Bhumi Pednekar's character embarks on a journey to experience a genuine orgasm, setting in motion a series of interconnected stories. She is accompanied by her beloved naani and her supportive girl gang, who stand firmly by her side throughout the journey.
The trailer addresses several societal issues and taboos surrounding women and sexuality. One of the key points it touches upon is the double standard, where discussions about men's satisfaction are normalised while a woman openly seeking sexual fulfilment is often considered taboo or a difficult topic to broach.
Watch The Trailer Here
The film boasts a cast that includes Karan Kundra, Sushant Divgikr, and Anil Kapoor, among others. What's more, the movie is set to make its global premiere at the prestigious Toronto International Film Festival (TIFF) in 2023.
Upon learning that the film had been chosen for the prestigious film festival, Rhea Kapoor, the producer, expressed her excitement and underscored the film's relevance to the current generation. She took pride in presenting its global premiere at TIFF 2023. Despite its unconventional storyline and bold viewpoint, the movie retains its core essence as a quintessential Bollywood entertainer, full of happiness and music, emphasising the significance of this selection. She described it as a project that fills her with immense pride, marking an extraordinary launch.
Pednkekar and the cast also shared the news on her Instagram. See here:
More About the Cast
Moreover, with this film, Pednekar is venturing into another distinctive role in her career. Bedi has gained recognition through her appearances in various series and movies, but her popularity soared even higher when she began creating her own skits and short videos on the internet.
The film also features influencers-turned-actors Dolly Singh and Kusha Kapila. Singh has previously appeared in series and films such as Double XL, Modern Love, and Bhaag Beanie Bhaag. Meanwhile, Kapila initiated her Bollywood journey with Ghost Stories and has since been part of projects like Masaba Masaba, Plan A, Plan B, Minus One: New Chapter, and Selfiee.
In addition, Shehnaaz Gill, a Punjabi singer-actor renowned for her presence on the Indian reality show Big Boss, made her Bollywood debut earlier this year in Salman Khan's Kisi ka Bhai Kisi Ki Jaan. 
Thank You for Coming is scheduled for a theatrical release on October 6th.
---
Suggested Reading: Watch Trailer: Charlie Chopra And The Mystery Of Solang Valley