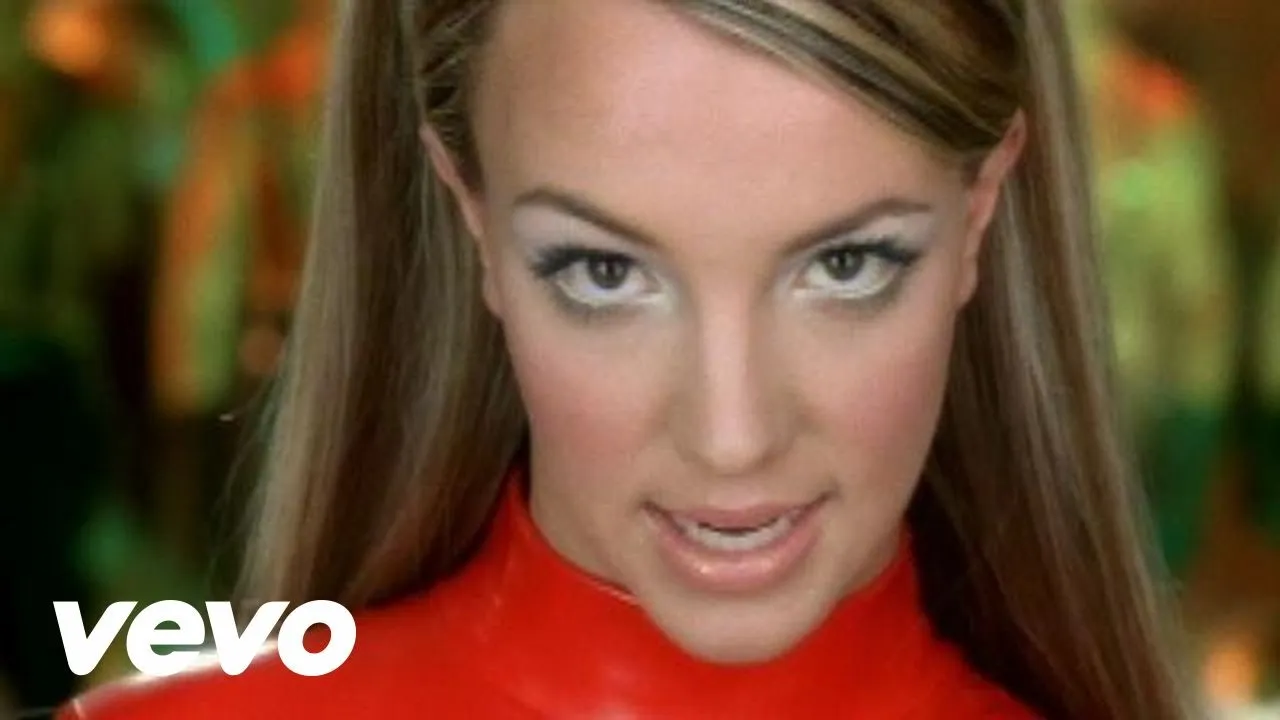 The Britney Spears documentary "Framing Britney Spears" released on 5 February 2021. It tells the harsh truth of her life and recalls countless heart-wrenching incidents that she faced. It also clear that the media often did not cover her side of the story in many cases and that she was blindly held responsible for something that she was completely innocent of.
The documentary by the New York Times includes the interviews of Britney's dearest friends and family who have closely observed her journey. It also includes an interview with her attorney, Adam Streisand. Britney Spears hasn't had it easy and here's why - 
1. Taking time to 'be a normal person' : Britney Spears
On this Tuesday evening, Britney shared a message with her fans stating that even though she loves being on the stage, she is going to be taking time out to be a normal person. She said in the message, "I'll always love being on stage .... but I am taking the time to learn and be a normal person."
Spears further added, "Each person has their story and their take on other people's stories !!!! We all have so many different bright beautiful lives." Later also made a statement about there being a huge gap of truth between what's shown versus what actually happens. She said, "Remember, no matter what we think we know about a person's life it is nothing compared to the actual person living behind the lens!!!"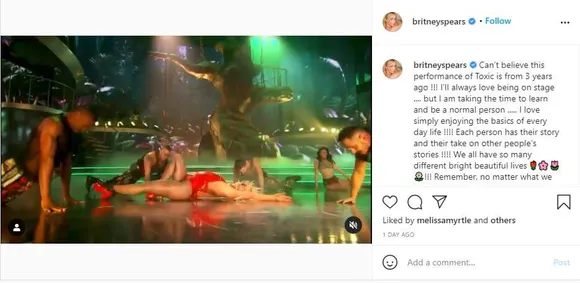 2. #freebritney
The podcast Britney's Gram popularised #freebritney after they got an anonymous tip stating that Britney Spears was mental health facility against her will. The New York Times couldn't find the exact caller but speculations are that it was a paralegal at the law firm that worked on the conservatorship.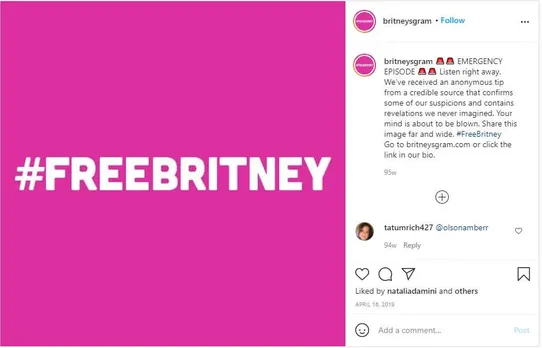 3.".....Baby one more time"
At the beginning of her career, Spears performed at shopping malls. That's also where she performed her first song ".....Baby one more time." This song video hit the internet like a storm and that's how the journey of fame started for Britney Spears.
4. The era of women being 'at fault'
The United States political sex scandal between 49-year-old President Bill Clinton and 22-year-old White House intern Monica Lewinsky was uncovered in 1998. This was around the time in 2002, the breakup between Spears and Timberlake took place. And as it was the most convenient thing to do for the people, they blamed the women. 
The Britney Spears Documentary - All you need to know
After this, I only feel like quoting Kamala Harris, "Make sure to wear shoes, ladies. There's glass everywhere." Literally, everywhere. Blaming a woman solely for a sex scandal and then carrying it forward to all the other women's personal life, is absolutely sexist and irrational!
5. Britney and Justin Timberlake 
Call it 'male revenge ego' or the ignorance of the media to cover Britney's side of the story, Spears was villanised after her breakup with Justin Timberlake. After the documentary has released, the internet has filled with fire for the singer, songwriter, and actor Justin Timberlake and many have stood up asking for an apology towards Britney Spears. 
6. ".....If, I had the opportunity to shoot Britney, I think I would." : Kendal Ehrlich
Britney Spears got emotional in an interview with Diane Sawyer when she saw the statement passed by Kendal Ehrlich stating that she would shoot Spears if she had the opportunity to. This made Spears really disturbed and she ended the interview earlier than expected.
7. Family Fued question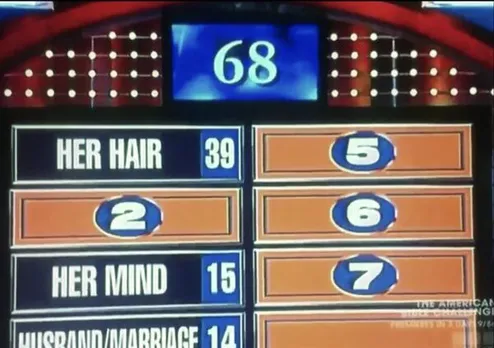 Spears' life and relationships had become a so-called entertainment piece for the media. This was extended when it became a Family Feud question saying, "Name something Britney Spears has lost in the past year." So now we are talking about a woman's personal life and that's fair? Definitely, something that everyone needs to rethink!
8. Circus
Barely, a couple of months into the conservatorship, Britney Spears released her song, 'Circus'. She went on a world tour and won many awards and nominations for her work. The lyric of the song read, "All eyes on me in the centre of the ring, just like a circus."
It also included, "There's only two types of guys out there. Ones that can hang with me and ones that are scared. So, baby, I hope that you came prepared. I run a tight ship so beware."
9. "I don't want my father to be the conservator" : Britney Spears
According to the attorney Adam Streisand, Spears wanted "a professional; somebody independent" to be the conservator of her person and her estate. He also further shared that Britney Spears told him,  she understood that this conservatorship was going to happen — she just didn't want her father to be the person in charge.
Further, Samuel D. Ingham told the judge during a hearing, 'My client has informed me that she is afraid of her father.' This hearing was conducted to determine whether another conservator should be appointed.  
10. "Maybe she doesn't need a conservatorship" :
Adam Streisand
Producer and director Samantha Stark of The New York Times tells Variety, "The main thing that's getting expressed by the #FreeBritney movement is asking us to question the conservatorship system." 
Stark further added, "The central mystery of our film is that she's living the life of a busy pop star, and yet we're being told that she's at risk constantly. She's making millions of dollars, and yet, we're told she's incapable of making decisions that are in her own best interest." Finally, someone asking the right questions about the life of Britney Spears. 
So the society labels a woman making her own decisions as mentally sick? She wins awards and nominations and yet she is irrational? She is blamed for a mutual breakup and that's fair? Another woman says she would shoot her if she could and that's not a death threat? A woman voices her pain and struggle and she's labeled as fake? 
If your heart cant answer these questions within a second and says that's clear SEXISM and I don't know who can. The pain and struggle of the pop star radiate to me as a woman and it does to many women out there. Now is the time to voice out our opinions rather than staying mum, ladies.
Picture Credits : Hulu