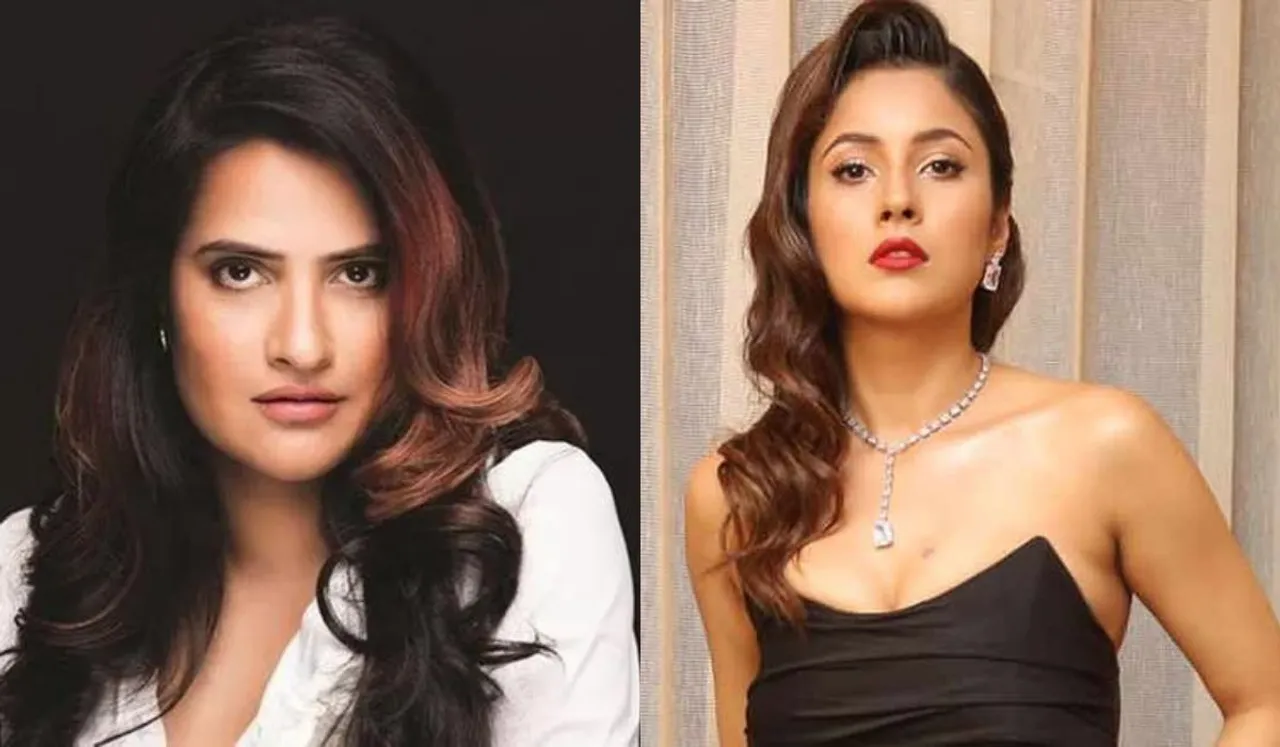 The singer Sona Mohapatra criticised Shehnaaz Gill in a series of tweets after admirers praised her "act of respect" at an awards ceremony.
At an award ceremony, when Shehnaaz Gill was about to start singing, she heard the azaan prayer. She made the choice to delay the show. While Sona Mohapatra wasn't impressed, the gesture was well-received by the public.
The singer discussed Gill's support for Sajid Khan, a contestant on Bigg Boss 16 and a #MeToo accuser, in her post. Gill wished the director success with the show at the time through a video message. She can be heard saying in a video posted on Twitter, "Aapke sath hai meri support. Best wishes! Rock it, bro. Keep entertaining us and please don't fight."
Sona Mohapatra Shehnaaz Gill Controversy:
Sona Mohapatra wrote in response to Shehnaaz's video, "All the Twitter adulation for Shehnaaz Gill's act of "respect" today reminded me of her "support," "reverence," and "glorification" of a multiple-accused sex offender and pervert, Sajid Khan, when he was platformed on national TV. I wished she would show some consideration for her sisterhood." The singer added "#MeToo" to the hashtag.
When the #MeToo movement was at its height in India in 2018, Sona Mohapatra opened up about her experience. She alleged sexual misconduct at the time against music composer Anu Malik and playback singer Kailash Kher.
---
Suggested Reading: Michelle Yeoh To Jean Smart: 5 Female Winners At SAG Awards 2023
---
Sona Mohapatra also came up with a retort to those who were making fun of her for her comments about Shehnaaz Gill. The singer claimed that, aside from her lowbrow reality TV fame, she is unsure of Shehnaz's special talent She wrote in a tweet, "Dear trolls trying to defend yet another starlet like Jacqueline, I don't know what Shehnaz's particular talent is at this time, aside from low-brow reality TV fame. But I do know the modus operandi of women of convenience, shortcuts who bust the good fight for a role/money."
The singer criticised Bigg Boss 16's producers last year for including Sajid Khan in the program. The singer tweeted, "This is Sajid Khan, now on a reality TV show. Then there are Anu Malik and Kailash Kher, who judge a TV music reality show, even for kids. All were condemned by a considerable number of #MeToo women. The executives of Indian TV channels are a sad and depraved bunch."