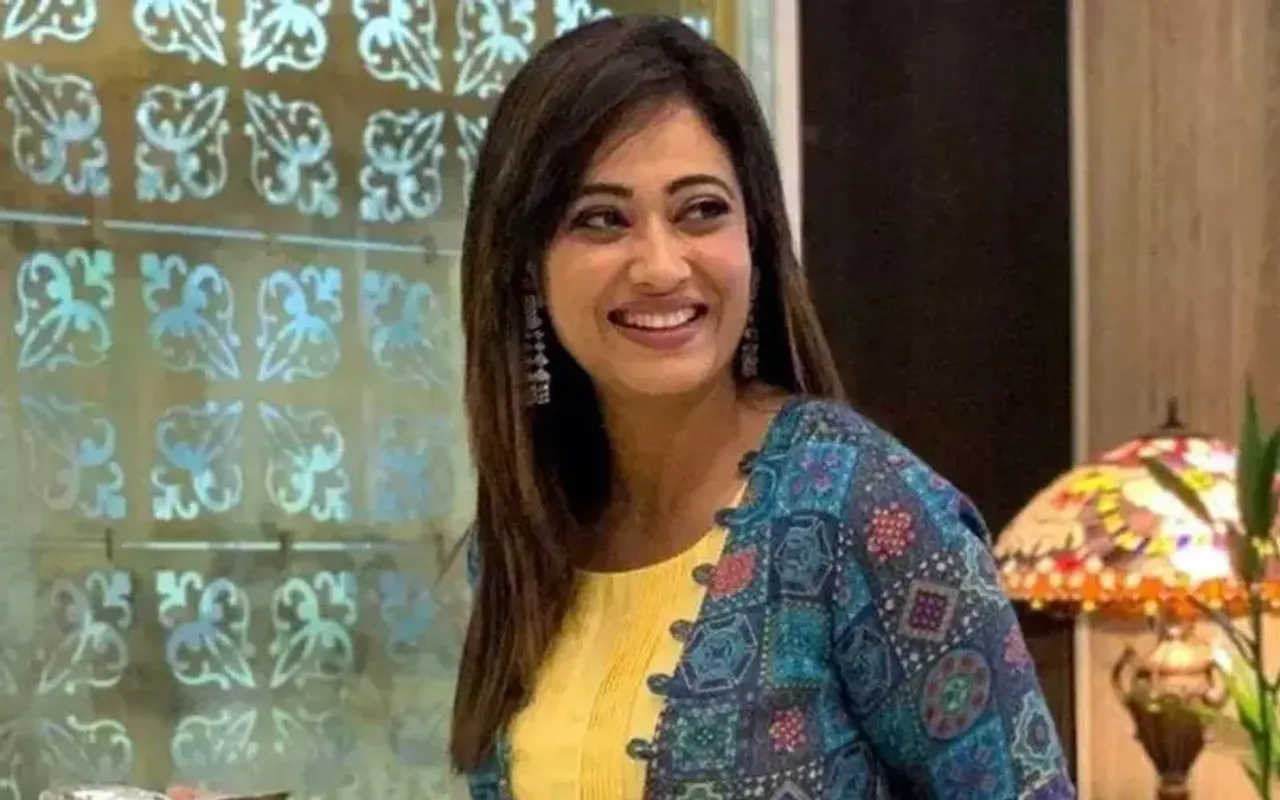 Shweta Tiwari bra size remark has landed her in trouble with police in Madhya Pradesh reportedly registering a case against her for hurting religious sentiments. As per reports, police mentioned Friday that arrest could be on the cards for Tiwari who made the said remark during a press event in Bhopal recently.
News of her possible arrest comes a day after MP Home Minister Narottam Mishra took cognisance of Tiwari's statement, a video of which went viral on social media. Talking to the media, he said he directed the Bhopal police to probe the matter and revert with a report, following which action would be taken against her. Read here.
Tiwari, while promoting an upcoming web series in the city, reportedly said at an event, "Meri bra ka size bhagwaan le rahe hain." Videos captured her saying this from the stage, seated alongside co-stars Rohit Roy, Digangana Suryavanshi, Sourabh Raaj Jain and others.
After going viral, the remark triggered massive controversy on social media with many netizens demanding a boycott of the show and the arrest of Tiwari. The actor has refrained from publicly responding to the matter.
---
Suggested Reading: Has The Pandemic Legitimised Intimate Weddings?
---
As per PTI, the case against Tiwari in Madhya Pradesh was filed on the complaint of a local man who alleged her remark hurt his religious sentiments. Tiwari has been charged under section 295 (A) of the Indian Penal Code (IPC), which relates to acts intended to outrage or insult religious beliefs.
Tiwari will be served a notice either through post or via a police team that will physically visit her. The Assistant Commissioner of Police said the actor will be "formally arrested" but can secure bail.
---
Suggested Reading: Exclusive: Bitch, Badass or Bechari. Women in Films Deserve More – Ananya Panday
---
Times of India reports Jain, who played the role of Lord Krishna in television show Mahabharata, is playing a bra fitter in the upcoming web show. This context, which was being discussed on stage at the press event, was allegedly what led Tiwari to say what she did.
"Bhagwan se seedha bra fitter. Matlab jump toh dekho...Meri bra ka size 'bhagwan' le rahe hain," was reportedly her exact statement.