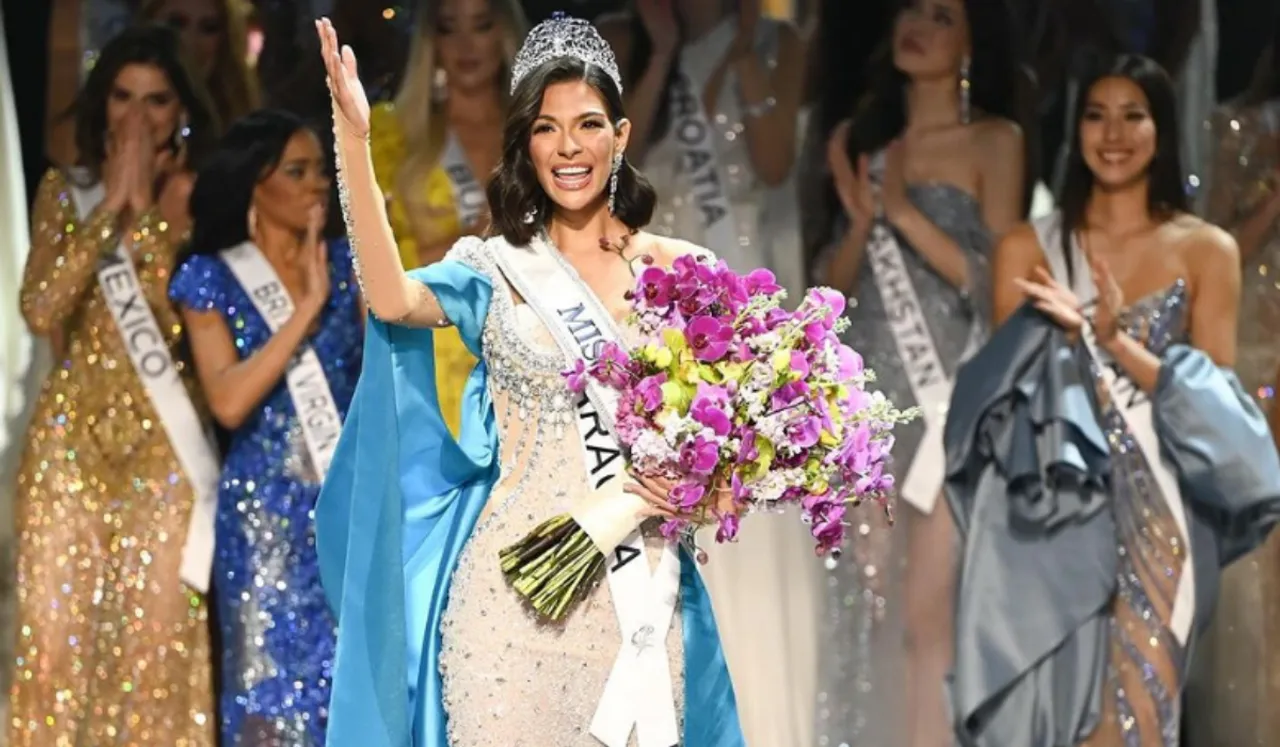 Nicaragua's Sheynnis Palacious has scripted history by becoming the first woman from her country to win the title of Miss Nicaragua and taking her country for the first time ever to the international stage of Miss Universe. Palacious was crowned with the title of Miss Nicaragua Universe on Saturday night at the Jose Adolfo Pineda Arena in San Salvador, El Salvador.
Hailing from a small country like Nicaragua, known to be Latin America's poorest country, known for its food deficit and low income, depending mainly on agriculture, Palacious took her country to the international stage and was crowned by USA's R'Bonney Gabriel. Being crowned by former Miss Universe 2022 was a major milestone for Palacious as well as her country. 
Who is Sheynnis Palacios? Nicaragua's Miss Universe 2023:
Sheynnis Palacios is a 23-year-old Nicaraguan model, communicator, and mental health activist who was crowned Miss Universe 2023 on November 19, 2023. She is the first woman from Nicaragua to win the Miss Universe title in her country and managed to make it to the top 20 contestants, competing with 83 other countries.
Palacios was born and raised in Managua, Nicaragua. She is a graduate of the Universidad Centroamericana (UCA), where she studied communication sciences. She is also a trained audiovisual producer with experience in television and radio broadcasting and a sports enthusiast. 
Palacious who usually prefers to be behind the cameras, has flared her wings to use the international beauty pageant platform to advocate mental health awareness stemming from her own issues of anxiety and depression. 
Hailing from a country where mental health issues are less addressed, Palacious launched the initiative 'Understand Your Mind' where the model interviews mental health specialists talking about emotional care in her television program. 
Her goal is to create a newsroom to produce content and advertisements for international brands to raise her country's economic status and provide more employment outside of agricultural and biodiversity fields. 
Palacious in her spare time also rescues cats and dogs while she loves playing good mentally challenging games and puzzles her Miss Universe campaign's theme mainly focuses on advocating mental health issues and promoting mental wellness. 
Along with Pakistan's Erica Robin, Sheynnis Palacious stands out in the pageant beauty competition for representing their country for the first time marking the 72nd Miss Universe with historical moments. 
---
Suggested Reading: Meet Jane Dipika Garrett, First Ever Plus-Size Model In Miss Universe